Emma Chamberlain Was Averaging 7 Hours of Screen Time Before She Deleted TikTok
Emma Chamberlain said leaving TikTok was one of the best decisions she's made for her mental health, even though it meant leaving behind 10 million followers.
With the rise in popularity of social media and YouTube, there are some people who have found their way to celebrity status by showing off their many talents. One of these success stories comes from Emma Chamberlain.
Although Chamberlain got her start on YouTube, it was TikTok that made life stressful. She had many followers on this popular platform and was averaging seven hours of screen time before she deleted TikTok from her phone.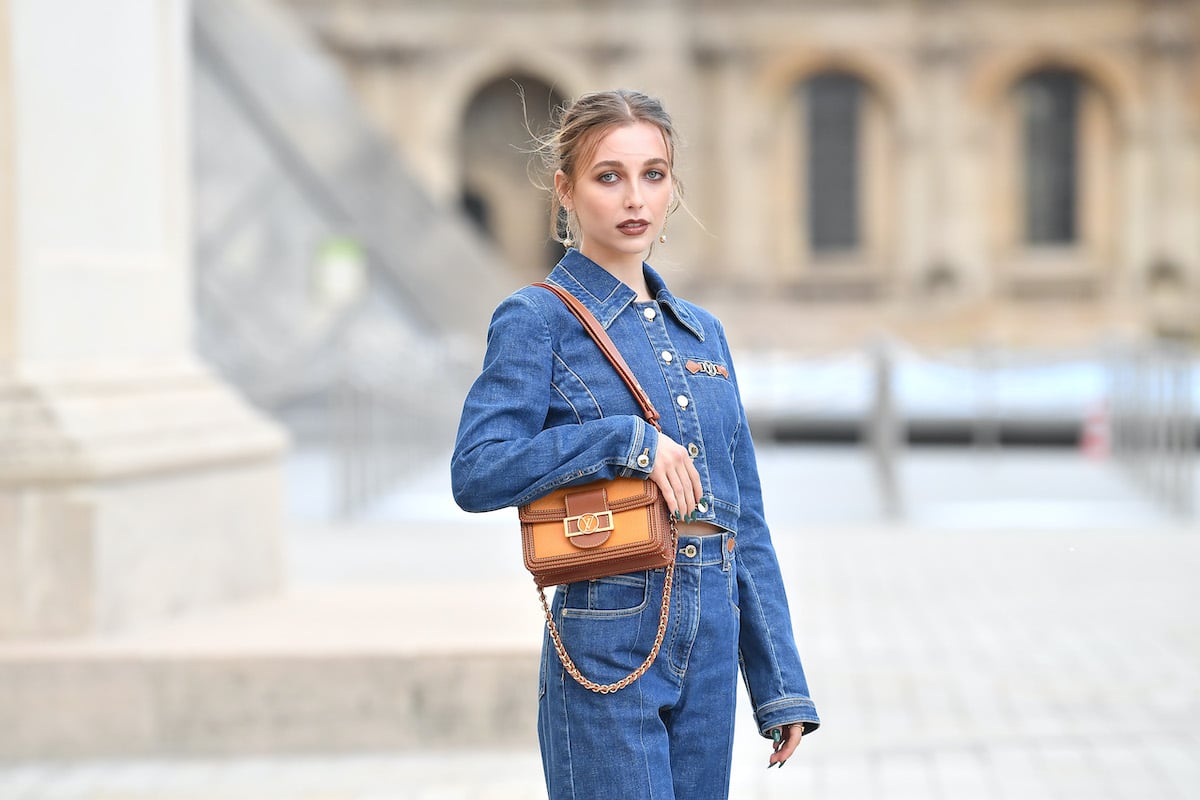 Emma Chamberlain got her start on YouTube
Chamberlain started making her own YouTube videos when she was just 16 and everyone stopped to take notice of her quirky personality and video editing skills. As an influencer, she has over eight million followers on the YouTube platform, with people saying that she is one of the funniest people on it.
While some YouTubers create videos that are based around one specific thing, the sky is the limit for Chamberlain who may make a perfect cortado or get her nose pierced, and more. She has a talent for putting her own unique personality into every video she creates, whether hanging out with friends or lying on her bed.
It is all done through her creative, instinctual editing style that uses zooming, adding text, and emphasizing the best parts of every video she creates. The creativity that she has shown has won her awards, including Breakout Creator at the Streamy Awards, Choice Female Web Star at the Teen Choice Awards, and Best Podcaster on the Shorty Awards, as well as others.
Saying goodbye to TikTok
Achieving celebrity status on TikTok was simple for the YouTube star. After just a year of using the popular app, Chamberlain amassed a following of over 10 million people. Why would someone who had gone viral so quickly suddenly delete their account?
According to a YouTube interview, Chamberlain was spending too much time scrolling TikTok to keep going with it. She says that she still has too much screen time, but it has definitely improved.
When she was using TikTok, she was spending up to seven hours a day on her phone. Since she has deleted it, she averages around four or five hours of screen time per day.
In some ways, this is pretty decent for someone who uses their phone for work and personal life. However, she is happy to be off TikTok because she can do more with her day beyond scrolling.
Life after TikTok
Chamberlain does not regret deleting TikTok and is no longer scrolling the "for you" pages. Her view of social media is that it is both good and bad. It is good because it allows you to keep up with what friends and family are doing, but it is bad if you do not have "the right balance".
According to Yahoo! Sports, she said on her podcast that ditching TikTok was a "life-changing experience." Going further, she said,
"It's crazy how much I have realized. It seemed like TikTok kept me entertained in the bed to the point where I would stay in bed so much longer. Within the first few days of deleting TikTok, I stopped laying in bed so much because I would get so bored."
Fans were shocked by the fact Chamberlain deleted her account without warning. Some may not understand how she could walk away from it after going viral and gaining so much success.
Chamberlain's reply is that she is gone for good because it is best for her overall mental health, which is also something she isn't afraid to be open and honest about. Fans will just have to stick to watching her on YouTube, her podcast, and her Instagram, once she returns from taking a YouTube break.