Emma Chamberlain Said the Met Gala Was Like the Prom She Never Went to
Emma Chamberlain was among the many stars who appeared at the Met Gala on Sept. 13. For the 20-year-old internet sensation, it was her first time at the prestigious event. Chamberlain even compared it to prom, which she never went to.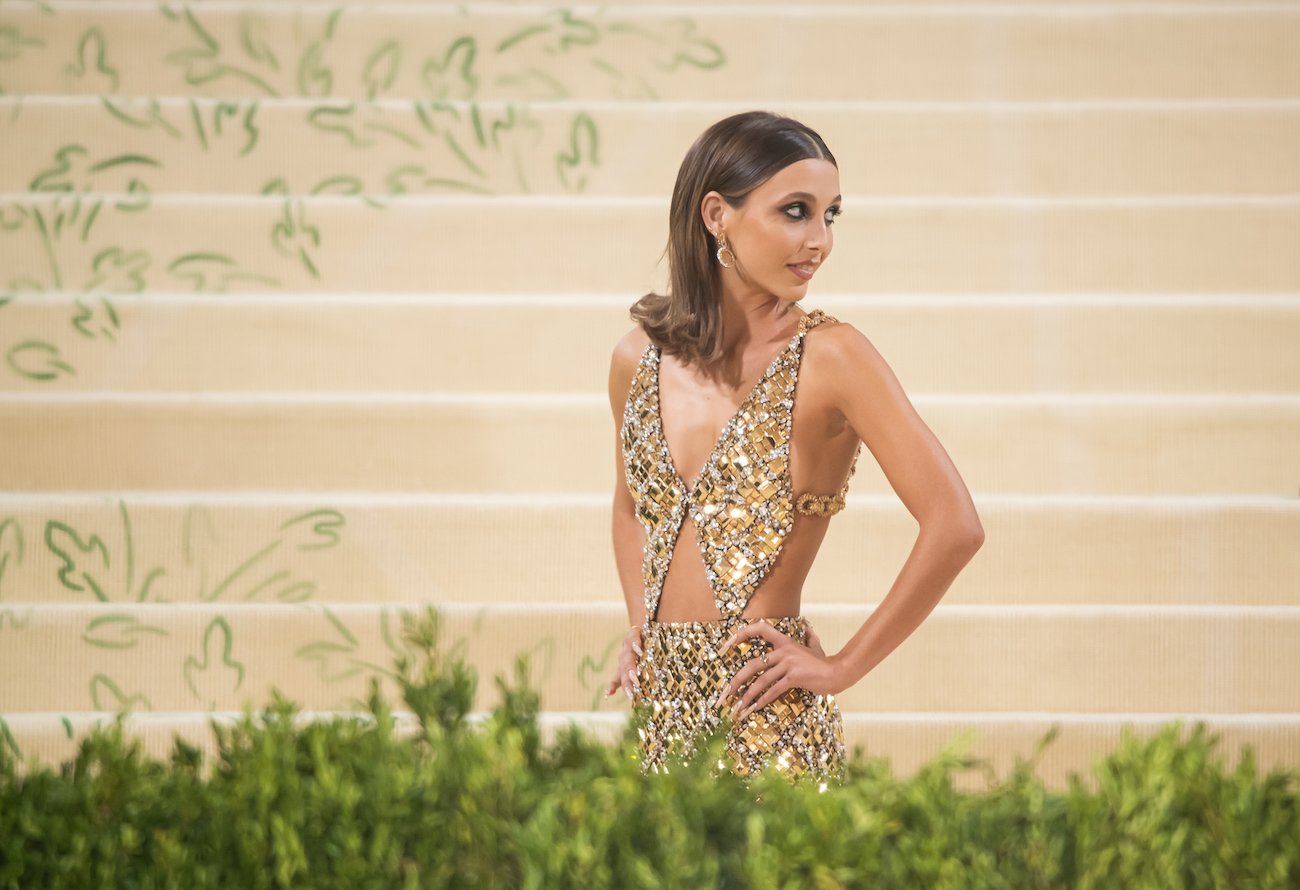 Emma Chamberlain made a splash at the Met Gala
Chamberlain made her Met Gala debut in a sparkly Louis Vuitton dress. Chamberlain told PopSugar that she had been working with the fashion house "for a while now," so it only made sense that they designed her Met Gala dress.
"'m really open-minded and I put a lot of trust into the designer and stylists because this is their art and, in a sense, a canvas for them," she said.
Chamberlain also shared, "What I really love about the dress is the daintiness. I felt like it would fit my body in a way that was comfortable, but it also just gave me a certain feeling. When I look at a piece of clothing, I focus less on a specific feature or element and more on the subconscious feeling it gives me."
At the Met Gala, Chamberlain spent some time as a correspondent for Vogue. She interviewed numerous celebrities who appeared at the gala, such as Kris Jenner, Gigi Hadid, Ciara, and Emily Ratajkowski.
Emma Chamberlain compares the Met Gala to prom
RELATED: 5 Child Stars Who Became YouTubers
After the Met Gala, Vogue uploaded a video of Chamberlain getting ready for the event. In one part of the video, Chamberlain is having her hair done, and she explains to the camera how she wants her hair to be styled.
"We've gone back and forth with what we were gonna do for hair," she says. "We went from doing straight long hair, middle part all the way, hair down to my butt. And then we saw the dress and we're like, 'That's not gonna work.'"
She adds, "So then we went to doing an updo. But then I got scared that I was going to look like I was at my first prom 'cause I haven't gone to prom."
Chamberlain shares that the Met Gala "actually feels like I'm going to prom."
"'Cause it's like you're not that scared, but you're excited, and you're excited to see everyone all dressed [up]," she says. "This is my prom experience."
Some people complained about social media influencers attending the Met Gala
RELATED: What Is 'Instagram Face' and Which Celebrities Have It?
The Met Gala this year made headlines for a variety of reasons, including the amount of social media influencers who made the guest list. Alongside Chamberlain were the likes of Addison Rae and Dixie D'Amelio—the latter two being well-known TikTok stars.
This has made the Met Gala a subject of criticism from people who claim it is losing its exclusivity.
An alleged publicist complained about this to Page Six in August, "Personally, I don't think the Met is cool anymore … It's gone from super prestigious to [being] full of influencers."
However, as Buzzfeed noted, some people believe social media stars are playing a huge role in the fashion landscape, which means they do deserve to be at the Met Gala.