Emma Hernan Shares a Listing With Ex-Boyfriend Peter Cornell in 'Selling Sunset' Season 5
Find out which home Emma Hernan and ex-boyfriend Peter Hernan are co-listing from 'Selling Sunset' Season 5.
Selling Sunset Season 4 touched on Emma Hernan and Christine Quinn's history with shared ex-boyfriend Peter Cornell. In fact, that narrative brought a lot of drama in the fourth season of the Netflix series. While Peter's name doesn't come up directly in this season or the previous one, he is a co-listing agent on one of Emma's listings from the season 5 premiere. Here's what we know about the listing, plus what Emma has said about her relationship with Peter.
[SPOILER ALERT: Spoilers ahead for Selling Sunset Season 5.]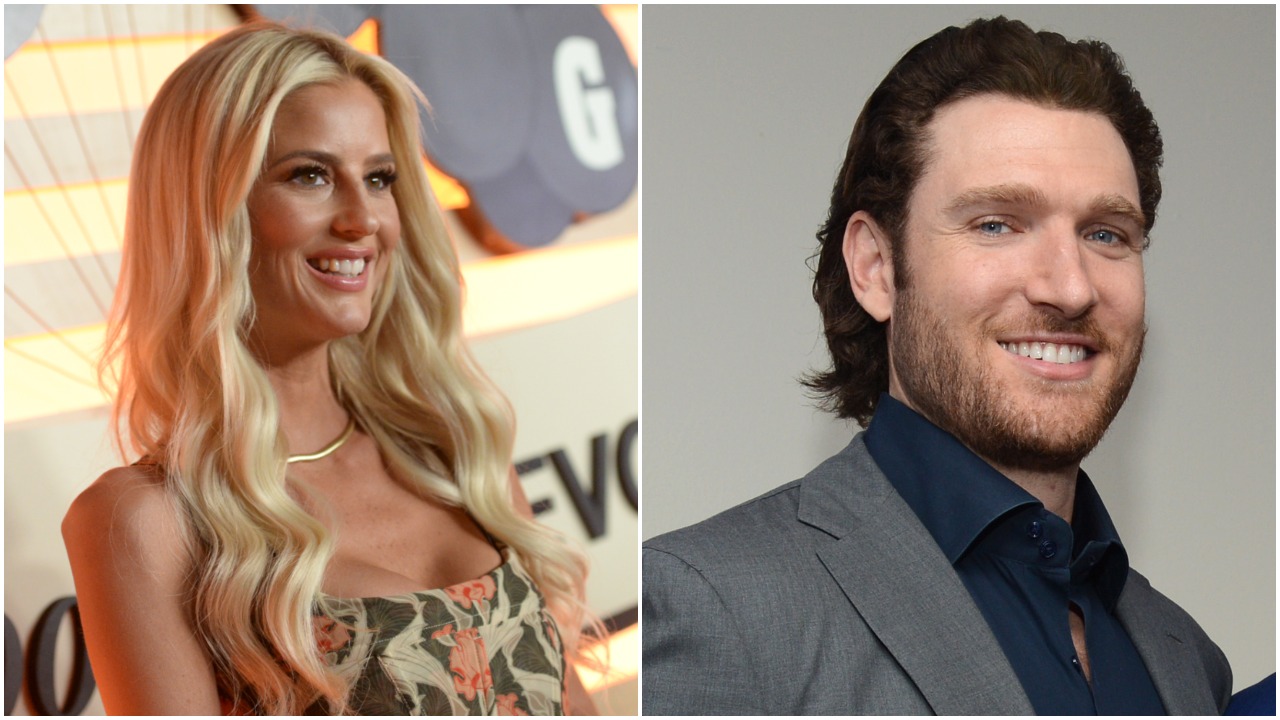 Peter Cornell still works for The Oppenheim Group 
According to The Oppenheim Group's website, Peter is a realtor and director of the sports and entertainment division of the brokerage. Before becoming a luxury real estate agent, Peter played with several NBA teams including the Los Angeles Lakers. In 2011, he retired as a player and became an NBA Player Agent. 
Additionally, Peter is the founder of Highlander Ventures. The real estate investment LLC focuses on acquiring properties throughout LA that for leasing and resale.
'Selling Sunset' Season 5 property co-listed by Emma Hernan and Peter Cornell 
In the season 5 premiere of Selling Sunset, Emma previews the Nightingale Drive property. The 4,500 sq. ft. home is $8,995,000. 
In the episode, Emma is looking for a strong offer "around $8,500,00." According to RedFin, the home remains listed at $8,495,000. What's more, Peter and Emma's names are both on the listing, which is currently still accepting offers.
Peter Cornell and Christine Quinn were allegedly engaged before 
Though they didn't mention his name in the Netflix series, Peter became a focus in season 4. In episode 6, Christine claims she and Emma were unknowingly dating Peter simultaneously. Christine also claims she and Peter were engaged when he was dating Emma.
"He knew it was gonna be touched on," Emma told Us Weekly in December 2021. "[But not] to the level that it went. He kind of heard rumblings of what was going on as we were filming … stuff that was mentioned, and he was just eye-rolling." 
Emma added: "They were never engaged, he made that very clear. He was laughing when it was mentioned, and everyone knows that. It's not even negotiable because there's literally zero percent chance." According to the Selling Sunset star, Peter wants nothing to do with the Netflix series. 
'Selling Sunset's Emma Hernan once said Peter Cornell would 'like to end up with her' 
During that same interview with Us Weekly, Emma talked about her split from Peter. "We made the decision to go our separate ways for numerous reasons," said Emma. "Obviously in life, I feel like you can never say never, but right now at this point, I'm potentially dating other people." 
In season 5 of Selling Sunset, Emma takes interest in a real estate developer named Micah. But in talking to Us Weekly, Emma implied Peter still wants to pursue a relationship with her. 
"I don't know what he's doing, but I do think he ideally would like to end up with me and he makes that very clear," Emma concluded. "But right now, our friendship is fine." 
Watch season 5 of Selling Sunset on Netflix.