Is Emma Stone's 'Cruella' Connected to Glenn Close's '101 Dalmatians'?
Emma Stone IS Cruella in the new Disney movie. This is not the first live-action depiction of the 101 Dalmatians villain. However, Glenn Close played Cruella de Vil in a live-action remake and its sequel. Stone plays de Vil before she officially becomes Cruella and encounters 101 dogs. One of the filmmakers behind the movie suspects Stone's de Vil grows up to be Close.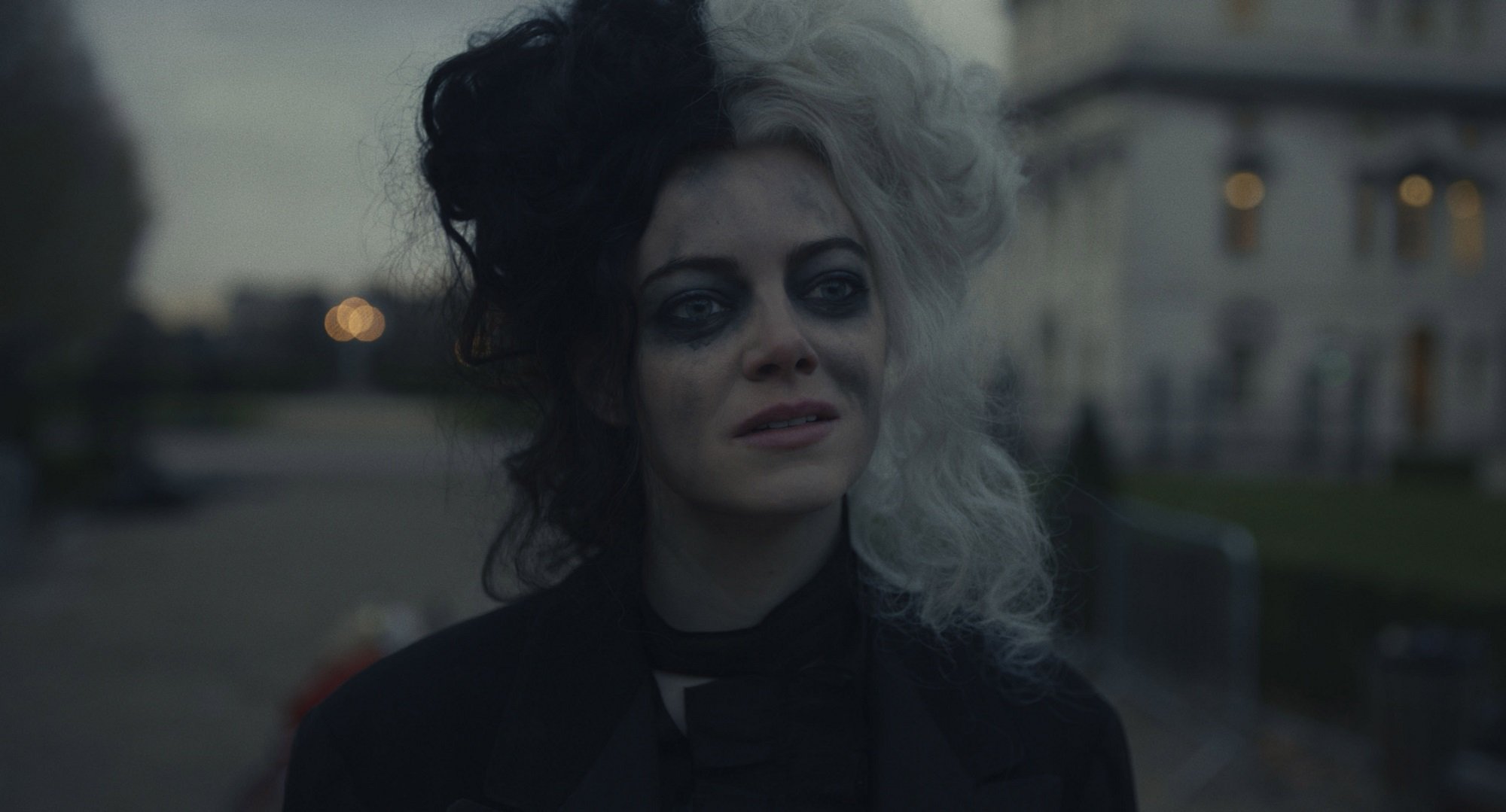 Stone and costume designer Jenny Beavan participated in Zoom press conferences for Cruella on May 15. The film is in theaters and on Disney+ with Premiere Access on May 28.
Emma Stone definitely plays Cruella de Vil before '101 Dalmatians'
Cruella is a prequel to 101 Dalmatians. Stone plays Estella, a young woman in the '70s who tries to get ahead in the fashion industry. She constructs the persona of Cruella to steal the thunder of established fashionista The Baroness (Emma Thompson).
"As she is Cruella from 101 Dalmatians, she's not also," Stone said. "You've taken this character and you've created this whole new story for her with fun nods to 101 Dalmatians, obviously."
'Cruella' designed Emma Stone to become Glenn Close
Beavan got to design all of Cruella's fashionable creations. She kept Close in mind so that there could be a connection between Stone's de Vil and the later villain.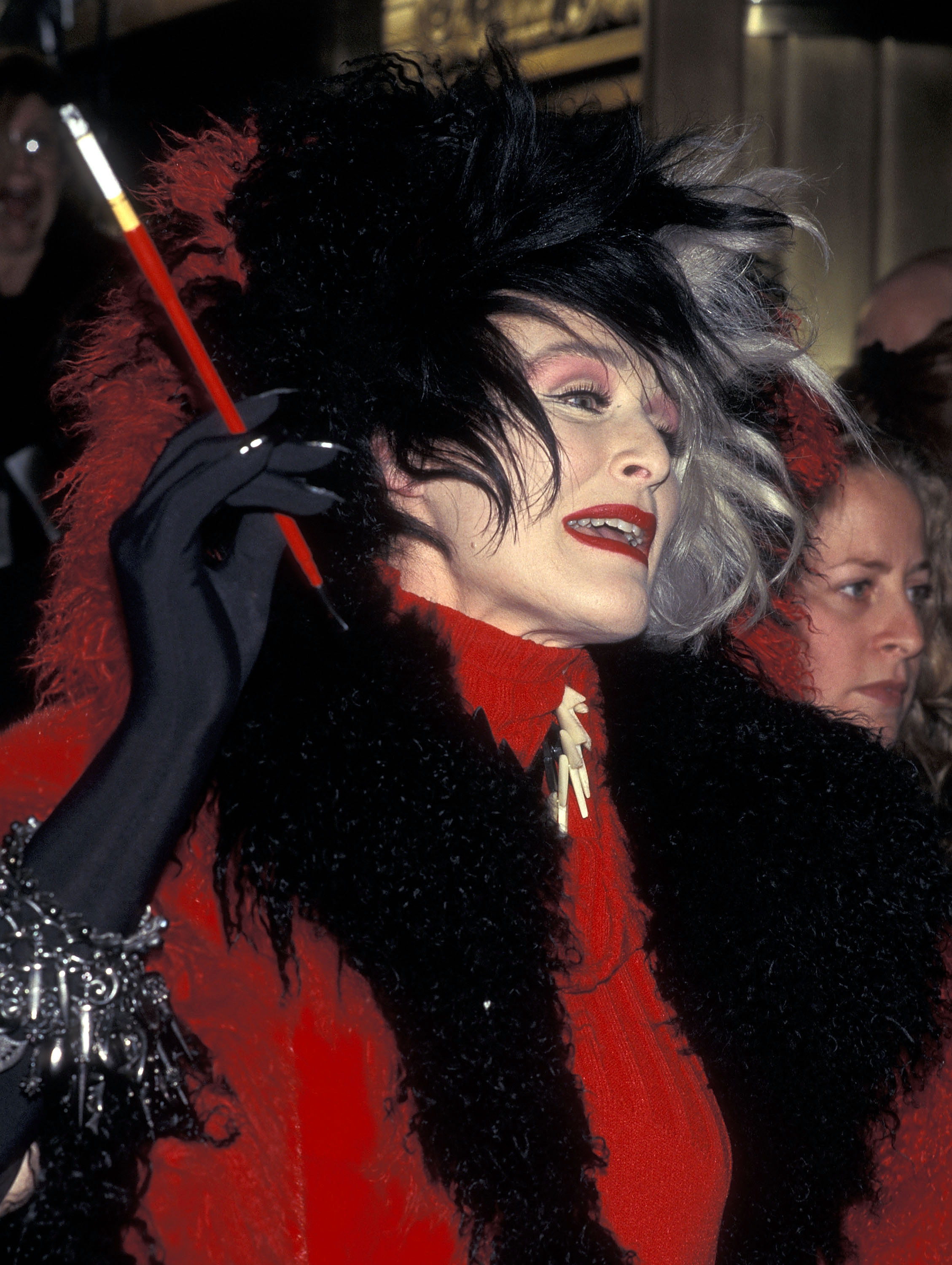 "We know where she ends up, about 15 years later as Glenn Close, obviously," Beavan said. "In my mind, it had to just be possible that this character could become that character."
Cruella de Vil is the hero of her own story
In 101 Dalmatians, Cruella de Vil may believe she's the hero. In Cruella, she literally is. The Baroness is far more evil, and Estella faces many hardships before creating her empowering persona.
"I don't think I would ever be able to play a character if I truly thought, like, oh, they're just bad, they're just a villain," Stone said. "Do you think anybody evil walks through the world thinking they're evil? I mean, I don't think so. I think they think they're right. It doesn't really make sense for playing a human being."
Emma Stone is more intense than the cartoon or Glenn Close
Cruella is still a Disney film for families, but it is rated PG-13. That makes it more intense than the animated film or the previous live-action ones.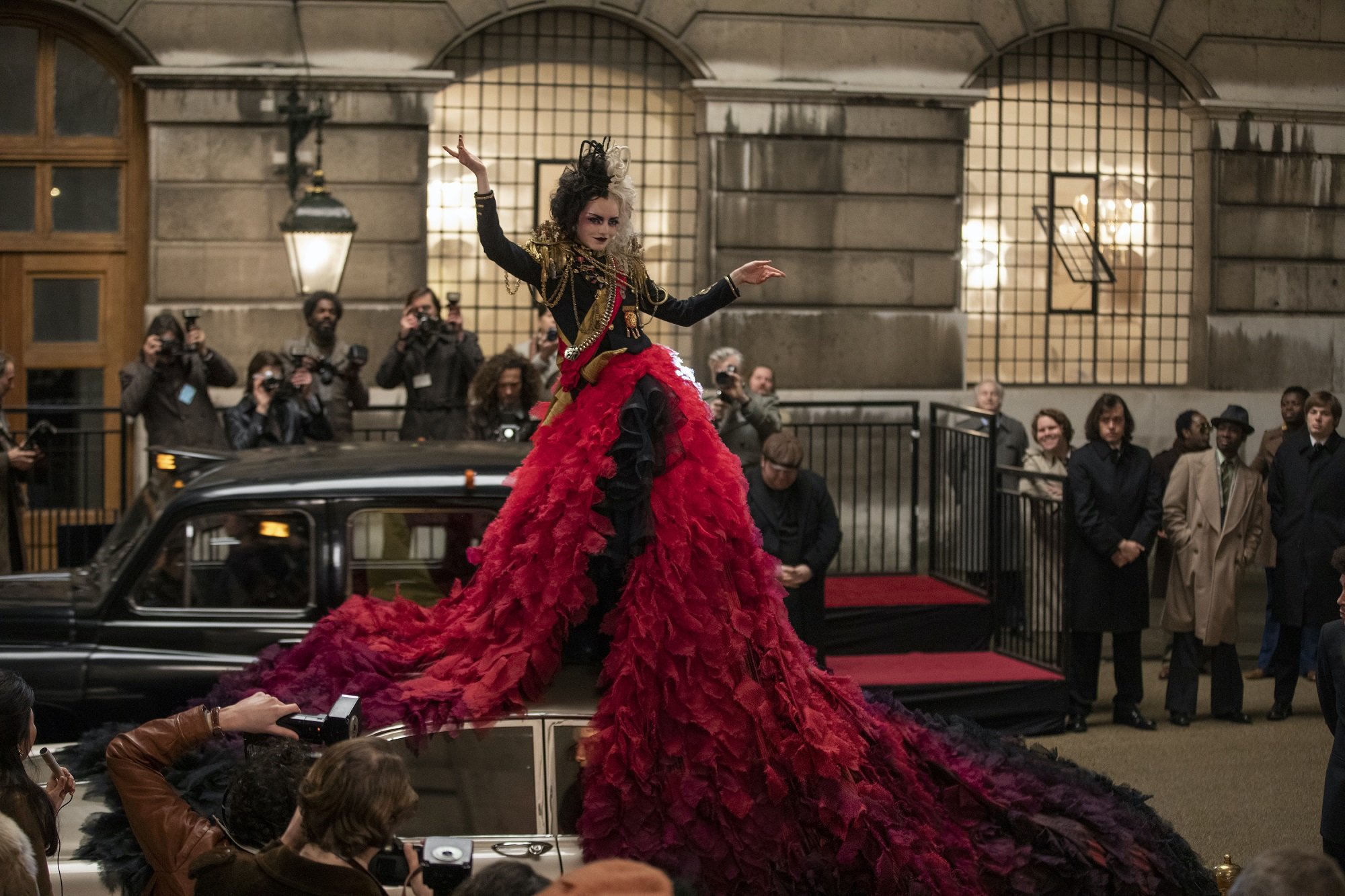 "They really let [director] Craig [Gillespie] and [screenwritr] Tony [McNamara] write and make what they wanted to make," Stone said.  "It's definitely dark for a Disney movie. Maybe not for, like, a really intense kind of R-rated film. But it was darker than I've seen a Disney movie for a good long time."