Emma Stone is Set to Return as Cruella in the Movie's sequel! Here's what we know about 'Cruella 2' So Far
After 'Cruella' the first part in the origin story of Disney's dog-skinning villain Cruella, Emma Stone has signed on for a sequel of the movie.
For all the Disney fans, who welcomed the dark and twisty turn that the entertainment conglomerate took with its project telling the story of Cruella De Vil, there is some great news. As the movie gods have willed, Emma Stone is said to have signed on for the sequel of the movie Cruella. She will be returning to the screen in her much loved yet much-complicated role, Deadline reported recently.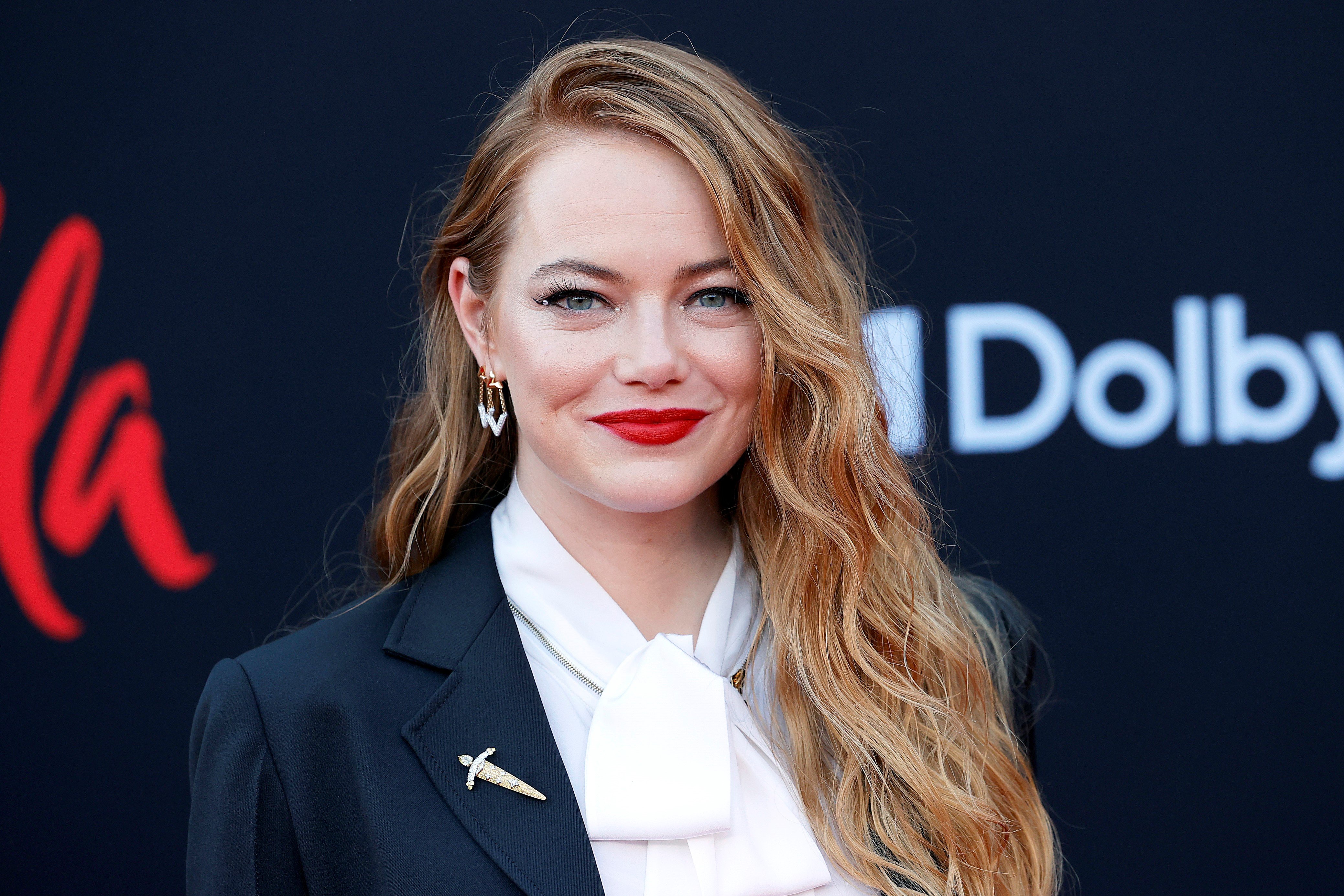 Emma Stone and her journey as Cruella
The Crazy, Stupid Love actor starred as the titular character in this year's live-action movie Cruella, which served as the prequel to its 1996 animated film, 101 Dalmations. Though the movie was released in a hybrid model, like many other movies this year, including Black Widow, both in theatres and on Disney+ through an additional purchase of $30, it still had a huge opening. It earned more than $85 million domestically and $220 million in worldwide ticket sales.
Stone who won an Oscar for playing an aspiring actor in La La Land and is known for her relatively innocent roles in movies came close to playing a grey character in The Favorite. She played the role of Abigail, an impoverished lady at the court of Queen Anne, vying for her attention so that one day she can regain a title and reputation that was once snatched away from her. Abigail was an "ingenue," Stone said in an interview with The New York Times, which wasn't the case with Cruella. 
"Cruella just is who she is and she's angry that she denied it for so long in order to survive," Stone said.
To be able to play a "villain," Stone said, enticed her to the role. The fact that Cruella is an objectively wicked character made it interesting for her to explore what "it means to be bad."  
"I loved the character of Cruella — I don't mean I love the things that drove her, because she's obviously a very sick woman, but I found the character very interesting," Stone said.
The movie, while it faced its share of criticism as well, was also lauded for many things, Stone's work being one of them. Critics applauded Stone for perfectly playing a character as stylish and dangerously obsessed as Cruella's. After gaining worldwide popularity and praises, rumors that a sequel was in the works began floating in June.
Emma Stone is set to return in the sequel
Stone is said to have closed a deal with the producers this month and has officially agreed to come back. 
While both Stone and Emma Thompson, who played the role of the narcissistic fashion designer and Cruella's rival in the movie, the Baronness, had earlier said that they would love to work on another movie, nothing was confirmed by any official channels. 
In the light of Scarlett Johansson's lawsuit against Disney, some predicted Stone to move in the same direction as Johansson. The potential lawsuit could have been a major roadblock on any path leading to Stone signing up for the sequel. But apart from Johansson's, no lawsuit has emerged. 
Patrick Whitesell, the president of Endeavor, the talent agency representing Stone in the deal emphasized finding a way for both the distributors and their "creative partners" to gain from a movie.
"This agreement demonstrates that there can be an equitable path forward that protects artists and aligns studios' interests with talent. We are proud to work alongside Emma[Stone] and Disney and appreciate the studio's willingness to recognize her contributions as a creative partner. We are hopeful that this will open the door for more members of the creative community to participate in the success of new platforms," Whitesell said. 
What else do we know about 'Cruella 2'?
Apart from Stone, there haven't been any confirmations about either the old cast members returning or new ones joining the sequel. But it is confirmed that Craig Gillespie, who also directed I, Tonya, will helm the movie for a second time.
Tony Mcnamara, who was co-writer on another movie with Stone, The Favorite, and co-wrote Cruella with Dana Fox, is also on board for the sequel.
While no dates for production or the release of the film have been finalized, Stone's deal has definitely set the ball rolling for the sequel to happen.