How Emma Stone Ended up Kicking Ryan Gosling in the Throat During This Iconic 'Crazy, Stupid, Love' Scene
A scene in 'Crazy, Stupid, Love' awakened a dormant memory for Emma Stone, who panicked while filming with her on-screen partner Ryan Gosling.
Crazy, Stupid, Love saw Emma Stone team up with Ryan Gosling for the acclaimed and successful romantic comedy. Although Stone and Gosling were praised for their performance and chemistry, Stone found one scene particularly difficult to shoot with her partner. The scene in question resulted in Stone kicking Gosling in the throat.
How Emma Stone was hired for 'Crazy, Stupid, Love' despite being too young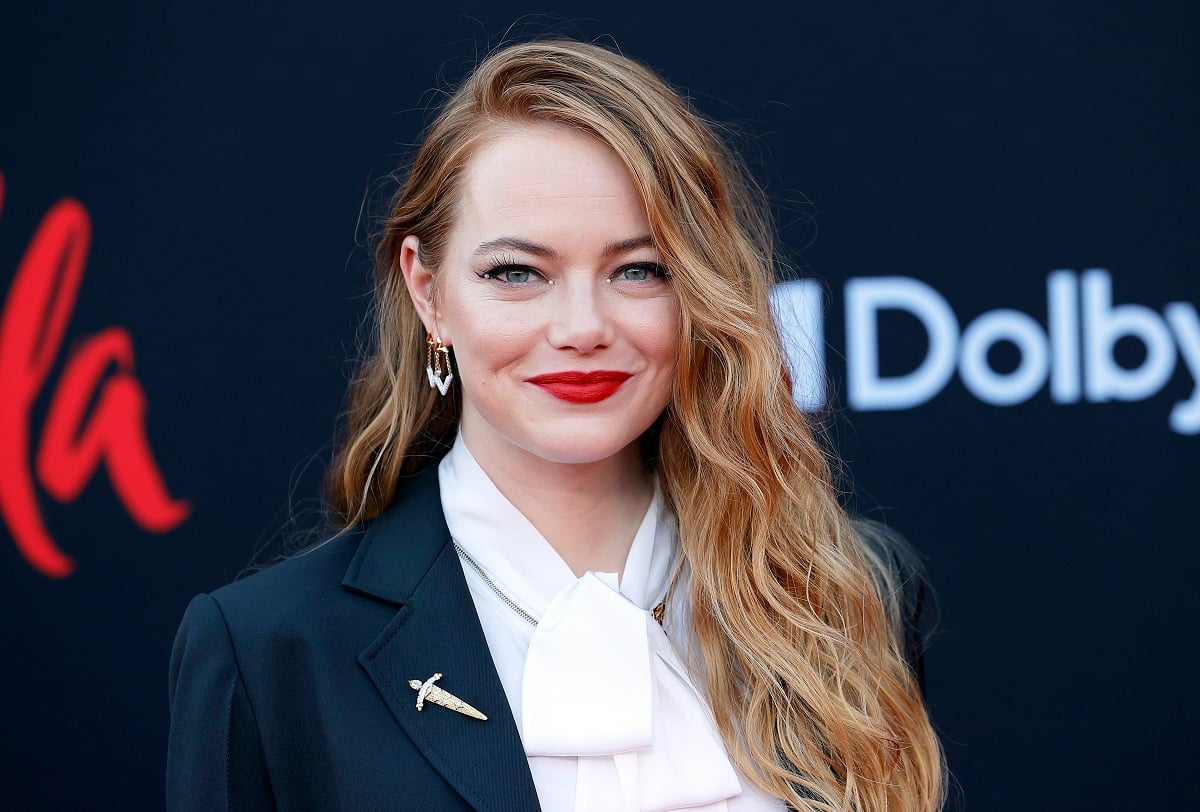 Emma Stone was only 20 years old when she filmed the star-studded romantic comedy. Although the young actor was blowing up at the time, she wasn't what the directors Glenn Ficarra and John Requa originally envisioned.
"If I remember correctly she wasn't exactly what was described on paper," director Glenn Ficarra told Entertainment Weekly. "But John and I had both been taken with her in Superbad and then in Zombieland. It felt inevitable that she was going to hit."
Apart from noticing Emma Stone's rising stardom, Stone conveyed a mentality well beyond her years. This further convinced the co-directors that she was able to do the part.
"She comes across as much older, and definitely wasn't technically the right age. I think she was too young when we were casting, but we were pretty confident she could play older and she's phenomenally talented," the director continued.
How Emma Stone Ended up Kicking Ryan Gosling in the throat during this iconic 'Crazy, Stupid, Love Scene'
As some know, Emma Stone had a meltdown while filming the famous lift scene between her and Ryan Gosling. This was primarily due to a fear of heights that Stone believed the scene subconsciously awakened. In a resurfaced interview with Collider, she went into a little bit of detail as to where this phobia might have come from.
"I broke both my arms when I was seven, falling forward off the parallel bars in gymnastics and I didn't realize that I had a dormant primal fear until Ryan lifted me over his head and when I was over—I was like, 'I can't do this,'" Stone said.
The setback led to an accident between her and Gosling, where Stone's body "just completely collapsed into him and kicked him in the throat—my bad."
The film would later have Ryan Gosling lift a stunt double over his head instead of Stone. However, Stone's panicked screams at least made it into the shot.
"So I'm very, very grateful and to directors [Glenn Ficarra and John Requa] for making use of that terrible, terrible panic," she shared.
Why filming 'Crazy, Stupid, Love' drove Emma Stone 'nuts'
While talking to fellow actor Timothee Chalamet in Variety, Stone shared that what endeared her to the film was the screenplay.
"I was really in love with the script," she confided to Chalamet.
However, Stone admitted she'd never done a comedy quite like this one before. Because of this, Stone had a strong reaction to making the film.
"But I put so much pressure on myself," she continued. "I was 20, and while we were shooting it, I was just going nuts and was like, this whole thing could fail. It felt like it had to be well-calibrated throughout, and it was the first time that I ever had to rely on myself to be able to carry all of that."
Stone also admitted that she couldn't bring herself to watch the movie at the time. But not watching her own films is a bit of a habit for the Cruella actor, who also shared she didn't watch Easy A, either.
"Who wants to watch themselves for that long?" Stone said about seeing her own films.