Emma Thompson's 'Midlife Crisis' Proves It's Totally Normal to Have No Idea What You're Doing
Emma Thompson has delighted us with her down to Earth characters for her entire career. Although her personal life has, at times, been less than ideal, it would appear that just like the ironclad characters she has played, she knows who she is and where she's going. The co-writer, producer, and actress of the upcoming film, Last Christmas, says that is not the case. Thompson has admitted to feeling lost in a midlife crisis.
Emma Thompson's career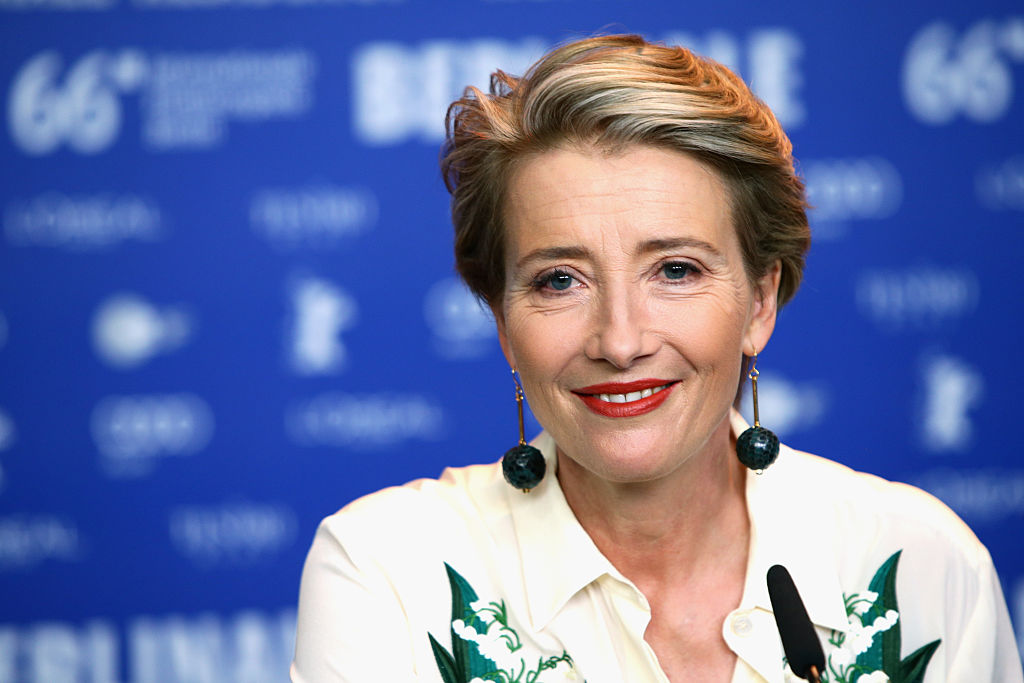 According to IMDB, Thompson was born into an acting family in 1959. Her mother is Phyllida Law, who has co-starred with her in several films including The Winter Guest, directed by Alan Rickman in 1997. Her father, Eric Thompson, an actor and writer with a long list of film and television credits from the '60s and '70s, died in 1982. Her sister, Sophie, is also an actress.
Emma Thompson got her start in entertainment with BBC radio. From there, the British actress broke into television and acted on stage, as well. In 1987, she co-starred with Kenneth Branagh in a BBC television mini-series called Fortunes of War.
She and Branagh married in 1989 and formed a production company. From there, she appeared in a string of well-received films including, Howard's End in 1992 and Sense and Sensibility in 1995. With 86 actress credits to her name, she starred as Professor Sybil Trelawney in the Harry Potter movies, Agent O in Men in Black: International, and none other than Nanny McPhee, in Nanny McPhee and Nanny McPhee Returns.
Emma Thompson's personal life
Thompson and Branagh had been married for five years when he began an affair on the set of Mary Shelley's Frankenstein with actress Helena Bonham Carter. That relationship lasted for five years. US Magazine reported that Thompson said she holds no hard feelings for the breakup.
"I haven't got the energy for it," she stated. "Helena and I made our peace years and years ago."
Since 2003, the actress has been married to actor Greg Wise, who co-starred as Mr. Willoughby in Sense and Sensibility. The two of them have two children.
Rumors have suggested that theirs may be an open relationship and while there's no confirmation, it doesn't seem that she would be totally against it. On the subject, she said: "All I'm suggesting is that there are other models."
Emma Thompson stands her ground in difficult moments
According to an article in The New York Times, Thompson backed out of a voice role in the animated movie Luck after Skydance Animation, the company in charge of the film, hired John Lasseter to run the studio. Lasseter had been forced to resign from the Walt Disney Company after getting caught up in the #MeToo movement for inappropriate touching of women he worked with.
Thompson left the project 11 days after Lasseter's hiring was officially announced. She penned an angry letter to the studio saying it felt odd to her that the company would hire someone with Lasseter's pattern of misconduct.
"If a man has been touching women inappropriately for decades, why would a woman want to work for him?" she asked.
Emma Thompson keeps it real about her career
Despite all her successes as an actress, writer, producer, mother, and wife, Thompson admits she did not expect to find herself on uncertain grounds at age 60. After traveling to Las Vegas for the first time in her life to promote her two latest movies, Late Night and Last Christmas, she told a New York Times reporter: "The eternal question…is who am I?" She was always so sure, but as it turns out, she really has no idea.
Thompson claims to not care a bit. Having read that optimists live longer, the lifelong environmentalist just tries to stay positive. She lives her life with brilliance and grace, always being humble and present.