Emma Watson Once Almost Broke Down in Tears Because She Couldn't Act Angry
Emma Watson once shared that she had a hard time acting angry, as it was troubling letting out a lot of bottled emotions.
Emma Watson has been adding more variety to her filmography since her Harry Potter days. To further expand her skills, the actor has since starred in a variety of roles that require all different ranges of emotion. But one emotion Watson once had trouble conveying was anger, so much so that she cried when she had to simulate the feeling.
Emma Watson thought she was the worst actor in her acting class at Brown University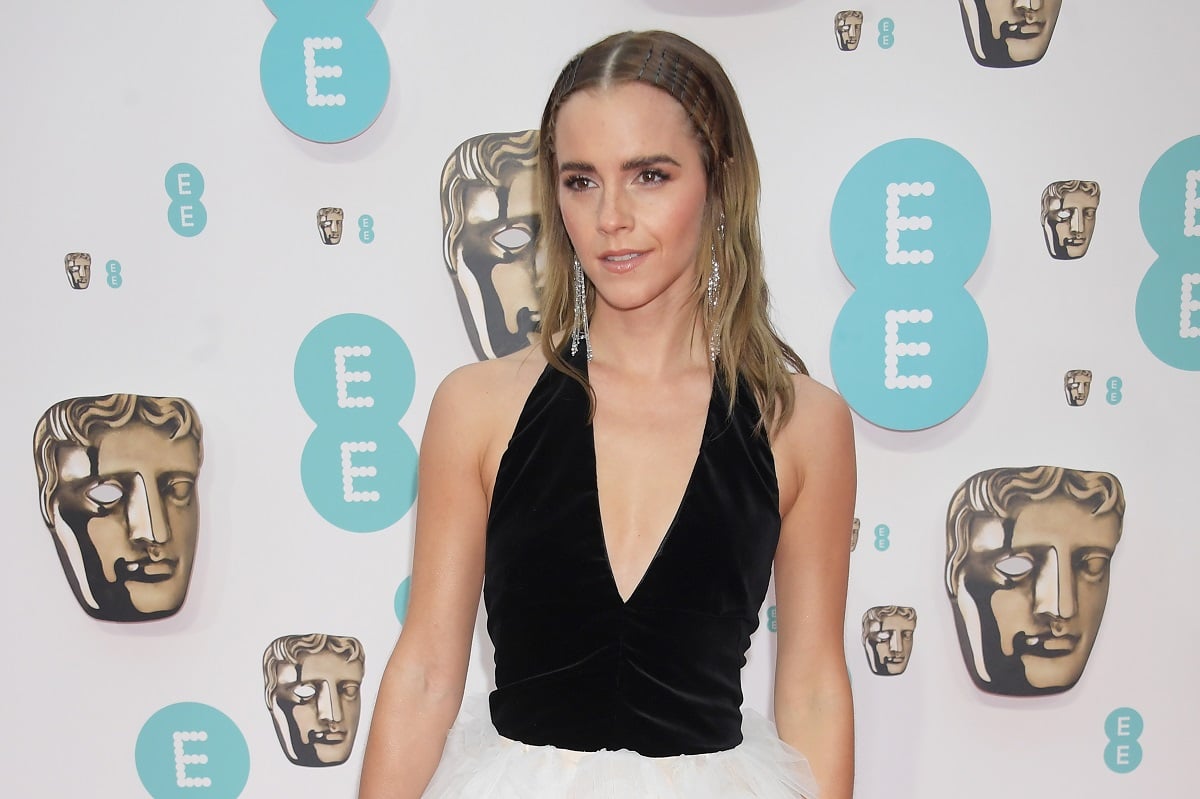 As many know, Emma Watson took a bit of a break from mainstream acting after starring in the Harry Potter franchise. This was because the star felt taking a break was necessary to explore herself. Even though many considered it a questionable idea.
"Essentially, I took five years out to study, doing only a few smaller projects, and, to a lot of people, it seemed like I was passing up a lot of opportunity. I received a lot of angry phone calls. But I needed the space to go and explore who I was, without being under the microscope," she once said in Interview magazine.
But that didn't mean Watson completely left acting alone. She did a couple of plays while attending Brown University, an experience she enjoyed.
"And I did a play at Brown. I did Three Sisters. I loved it. I loved working with other people my age who were figuring it out. As you say, I loved being able to make mistakes," she added.
She also quipped that when she started acting in her drama class, she wasn't so far ahead of her peers' skill level.
"I think I'm actually the worst person in the class," she once told Vanity Fair (via Telegraph).
Emma Watson broke down in tears when she had to act angry
There was one emotion that The Bling Ring star had difficulty capturing while acting. Watson once opened up about the challenges that came with acting out anger on screen, and why it frightened her to do so.
"My acting tutor said the hardest thing for me was to get angry," she once told Harper's Bazaar (via Belfast Telegraph). "I almost broke down in tears when they tried to get me to be angry. I said, 'I can't do it, I just can't do it.' I keep all of that really bottled up somewhere and I feel unleashing it would be the scariest thing – and to let myself be powerful, sexy, all those things, it's scary for me."
Emma Watson wanted to prove others wrong about her acting
In an interview with Entertainment Weekly, Watson shared that her future as an actor was a bit uncertain some years ago. Many were doubting her post-Harry Potter career, and this would eventually cause Watson to second-guess herself too.
"For a while I kind of bought into the hype of, 'Will they ever be able to play anything else?' It gave me a sense of paralysis and stage fright for a while. And then a professor told me that they didn't think I should act, either. So I was really grappling with it and wasn't feeling good about it," she said.
But the constant speculation would later fuel her to continue acting.
"And then, I don't know … it got so bad and people had put me in a box so much that it started pissing me off. I suddenly wanted to prove them wrong. It gave me fuel, in a way. I'm not sure why that shift happened," she said.