Emma Watson's American Bestie Kept a List of British Slang on Her Phone As a Translator
Though Emma Watson is undoubtedly British, the actor has lived in quite a few places over the course of her life. Born in France, she lived in the suburbs of Paris until she was almost five. It was then that her parents decided to move back to their home country of England. As they were divorced, Watson spent weekdays with her mother in Oxfordshire and weekends with her father in London.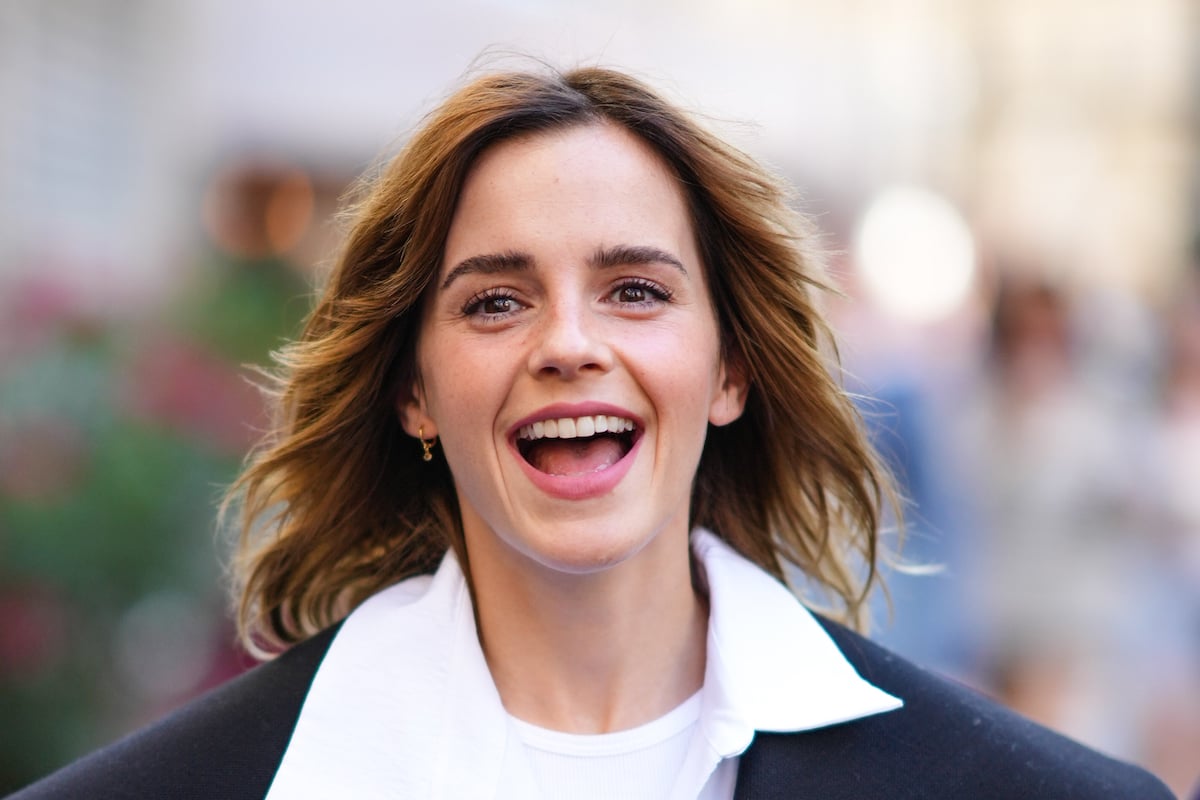 Emma Watson attended college in The States at Brown University
After being cast in the Harry Potter movies at the young age of 9, Watson was given the opportunity to travel all over the world to film and promote the movies. And while she spent a year studying at Worcester College, Oxford, she spent the bulk of her collegiate years at Brown University in Providence, Rhode Island.
Attending college was a dream of Watson's from a young age. She carefully selected Brown because the Ivy League institute offered her the opportunity to explore a variety of her educational interests. Despite her celebrity status, the Noah actor was able to have a pretty typical collegiate experience. Like most students, she roomed with a stranger her Freshman year, participated in extracurricular activities, and attended parties in addition to her studies. She also made quite a few close friends, many of whom were American.
The actor's friends had to get used to her British slang
While Watson's pals were largely able to ignore her fame, it seems they couldn't always ignore her accent and lingo. In fact, her penchant for using British slang was often a source of humor for her new friends. While speaking with Collider, Watson recalled how her friends reacted to hearing her refer to things like sweaters as jumpers.
"They just like, just at the very beginning, they would pick up on everything I said," Watson shared. "You know, I'd say 'jumper,' and they'd be like 'jumper!; and I'd be like (reluctantly) 'yes.' After a while, they just got used to it."
Watson's best friend kept a British slang dictionary on her phone
One of Watson's closest friends even made a cheat code for herself to help her get used to her pal's British slang. "My best friend Madison keeps a list on her phone of all of the different English slang that I say, so she has kind of like a translator so she can understand without having to ask me, 'What on Earth are you talking about when you say 'nackered''?" Watson revealed.
Watson shared the difference between dating American guys and Brits
It's not at all surprising that there were differences between the slang that Watson used and the slang that her American friends used. However, the Beauty and the Beast star was a bit more surprised by the differences between dating Americans and dating Brits. While on Ellen, Watson revealed that British guys were more fashion-forward and reserved with their feelings. Contrarily, Watson was less than impressed by what American guys wore but appreciated how bold and upfront they were with their feelings.
Obviously, Watson has dealt with experiencing different cultures from a very young age. Considering she continues to live in different cities, we don't see that trend stopping anytime soon.