Emma Watson Compared Being Transgender to Being Famous: 'We're Dealing with Life-and-Death Stuff'
Emma Watson has been just as passionate in her activism as she's been with her acting career. Having been appointed as a UN Ambassador for women in 2014, the actor has continued to use her platform to push for a better society. She's a staunch supporter of gender equality and has taken steps to ensure fair treatment of all genders. Recently, she's been using the power of her voice to support the transgender community. And the more she's learned about being trans, the more she's noticed some interesting parallels to the transgender experience and her own fame. Parallels that make her support a little more personal.
Emma Watson's history of activism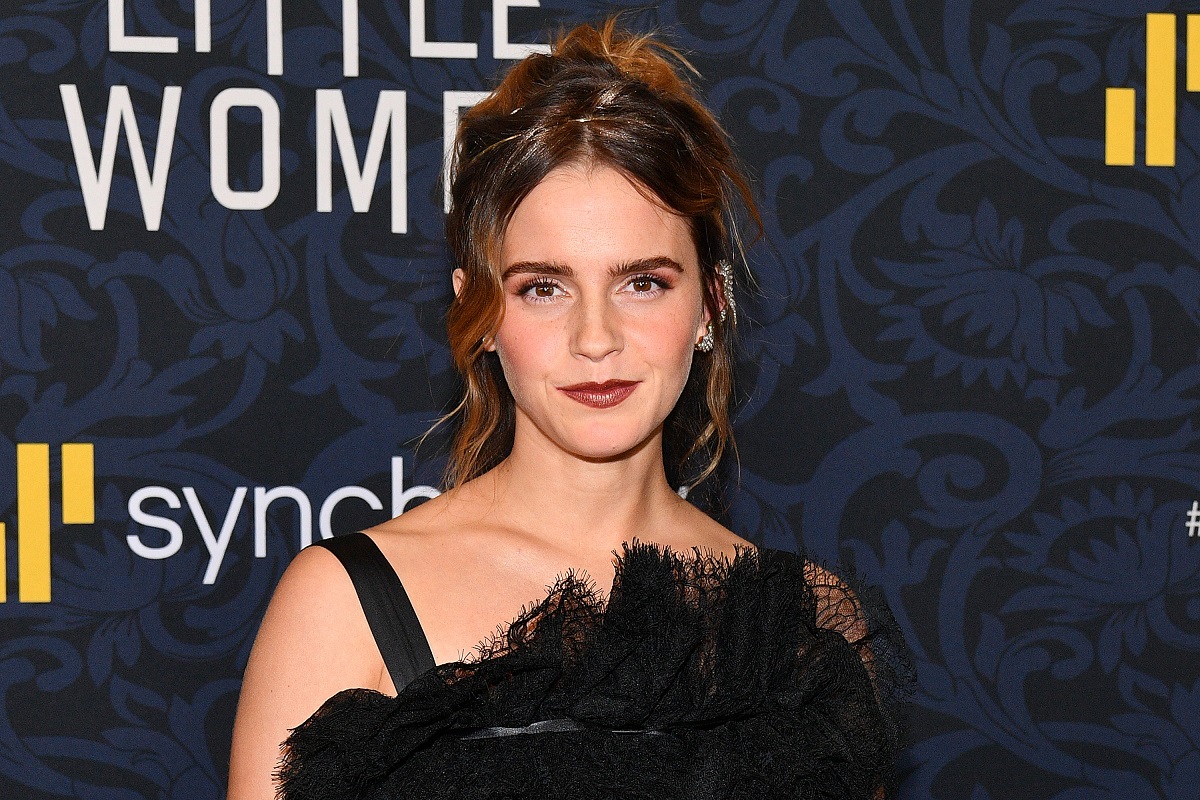 Watson is motivated by a desire for a better society. It's a passion that's driven her to improve conditions for women worldwide. She's visited countries like Bangladesh to promote education and awareness for the conditions of women workers in the country. She's an outspoken ambassador for Camfed, an organization and movement promoting education to girls in rural Africa.
"I've traveled to Zambia myself with a charity called Camfed," Watson once told her fans. "After watching women, I am pledging to purchase bicycles for girls and women in Zambia so that they can get to school, so that they can work."
Her compassion and humanitarian efforts led her to become a UN Ambassador, where she helped launch HeForShe. She describes HeForShe as a unique movement that tries to unite men and women in solidarity for the sake of gender equality.
"This is the first campaign of its kind at the UN," Watson said in a speech to the United Nations. "We want to try and galvanize as many men and boys as possible to be advocates for change."
But her support for gender equality isn't limited to just boys and girls. It extends to all genders, including and especially the trans community, for who she's admitted she feels incredible empathy.
Emma Watson compares being transgender to fame: 'We're dealing with life-and-death stuff'
In a 2019 interview with Vogue, Watson compares the anxieties of fame to the anxieties she feels trans people experience.
"I feel anxious walking down the street, I feel anxious getting on a train," she opened up to her trans interviewer. "It's totally different, and oftentimes it's not my safety that's at risk. But I have insane amounts of empathy for what it must be like for you."
Her support for the trans community comes from a personal space that informs her passion on the matter.
"Having spoken with, or having friends who are trans, there's so many more important issues that are not being discussed. We're dealing with life-and-death stuff."
Watson encourages others to understand the Trans community before speaking out against their cause. Having explored the world herself to understand the plight of all kinds of women, she believes knowledge is the gateway to harmony.
"I understand fearing what you don't know, but go out and learn," Watson said to Vogue. "Making people feel not included is…is just such a painful, awful thing to do. And it has big effects."
Emma Watson defended the trans community against J.K. Rowling
Watson proved that her support for trans people was more than lip service. In June 2020, Harry Potter author J.K. Rowling sent out a tweet many perceived as transphobic.
"'People who menstruate.' I'm sure there used to be a word for those people. Someone help me out. Wumben? Wimpund? Woomud?"
The tweet was a response to a devex.com article discussing the effects Covid-19 had on people of all genders.
Rowling's tweet received backlash from many, both fans and celebrities alike. The reaction prompted Rowling to write an essay on her official website defending her stance.
"Women are told they must accept and admit that there is no material difference between trans women and themselves," Rowling wrote. "But, as many women have said before me, 'woman' is not a costume."
The prolific author doubling down on her remarks incited even more trans supporters to speak up for the community. One of which was the Hermoine Granger actor herself, Watson, who didn't mince words.
"Trans people are who they say they are and deserve to live their lives without being constantly questioned or told they aren't who they say they are." Watson said in her tweet.
In another tweet, she showed further solidarity with the trans community. Once again, Watson used her voice to comfort those in need of support.
"I want my trans followers to know that I and so many other people around the world see you, respect you and love you for who you are."
RELATED: Emma Watson Bought A House Sight Unseen Because of 1 Feature