Emma Watson Is Competitive About Her Banana Bread; 'It's Really on Another Level'
For many people, making banana bread during the coronavirus (COVID-19) pandemic is par for the course. The baked good uses minimal ingredients, is pretty simple to make, and requires very little cleanup. During the beginning of lockdown, many people posted their renditions of the treat and worked hard to perfect their recipe. But Emma Watson perfected her own banana bread recipe years before it was a trend.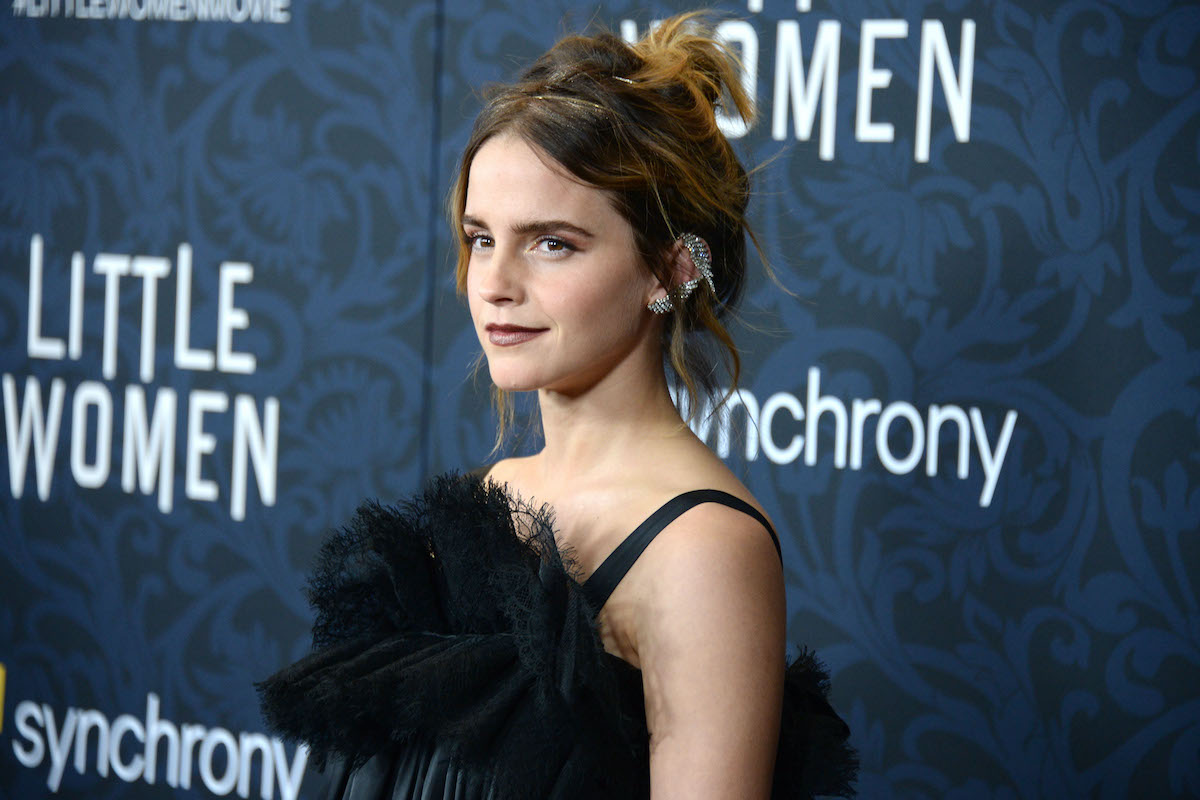 Emma Watson is obsessed with baking chocolate chip banana bread
Watson's love of banana bread stretches back for years. The Harry Potter alum has a particular affintity for chocolate chip banana bread. Back in 2013, she admitted that she was making it pretty obsessively. When Marie Claire asked her to explain her last credit card bill, she admitted that she swiped her card a number of times to purchase ingredients for the baked good.
"Ingredients for chocolate chip banana bread, which I'm obsessed with I think I've made it five times in the past three weeks," Watson shared. Continuing on, the Noah alum revealed exactly how she likes to enjoy her banana bread. "Warm chocolate chip banana bread with milk is the best thing ever."
The 'Harry Potter' alum gets competitive about her signature dessert
Give how consisently Watson made banana bread, she feels pretty cofident about how delicious it is. In fact, in 2017, she spoke with Interview Magazine and wasn't shy about revealing that her banana bread reigned supreme. "I bake," Watson shared. "I'm pretty competitive about my chocolate chip banana bread. I don't think anyone can believe how good it is. It's really on another level."
While Watson may have mastered her banana bread, those skill certainly don't extend to all forms of bread making. In May of 2021, The Perks of Being a Wallflower alum revealed via Twitter that she was struggling with more traditional bread. "I'm quietly spending the pandemic the way most people are – failing to make sourdough bread (!)," she penned.
Watson would love to attend culinary school
Watson also admits that she generally likes to stick with what she knows when it comes to cooking. However, in the aformentioned Marie Claire interview, she revealed that she'd love to attend culinary school to enhance her skills. In fact, learning more about cooking and baking is on the actor's bucket list.
"Going to Le Cordon Bleu for a year would be super bada**," Watson shared. "I don't like using recipes — I like to cook things I just know how to cook. I figure if I went and really learned, I would be the kind of person who could open the fridge and be like, "I know what I will make with this one piece of celery and this random piece of butter and this pasta."
Clearly, Watson has an interest in food. Perhaps one day she'll treat her fans to something special and release the recipe for her chocolate chip banana bread.