Emma Watson Received Backlash From Calling Herself 'Self-Partnered'
Despite her incredible acting abilities and philanthropic nature, many fans of Emma Watson are often more obsessed with who she is dating above all else. Having been in the spotlight for two-thirds of her life, Watson is no stranger to the scrutiny. However, she does a great job of taking control of the narrative surrounding herself and her personal life.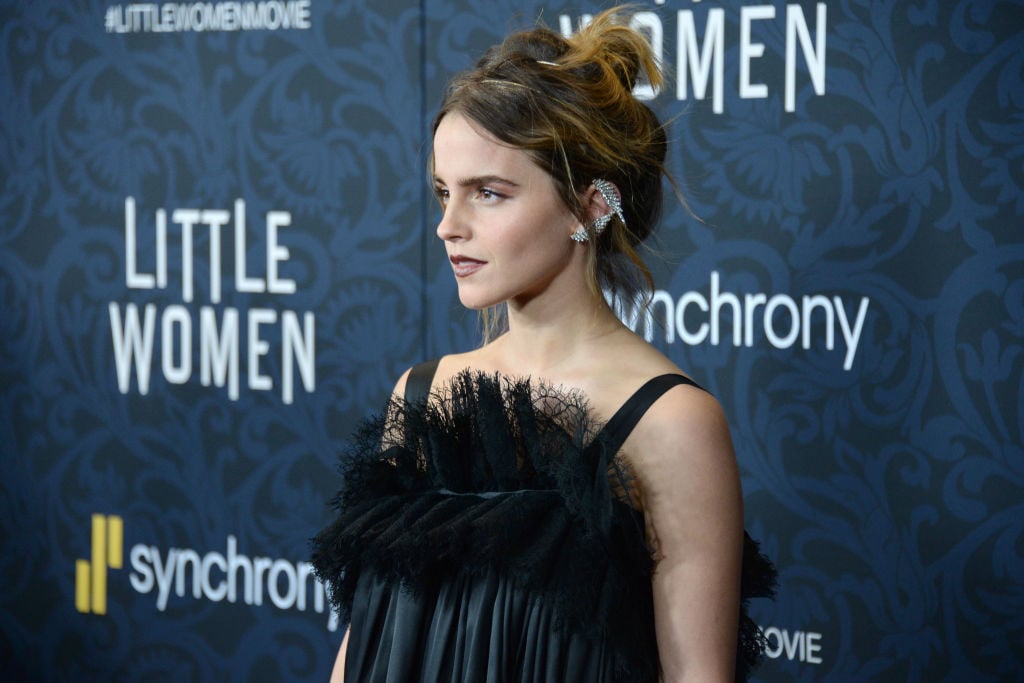 Back in December of 2019, Watson did an interview with British Vogue. In the interview, she shared some of the feelings she had about her fast-approaching 30th birthday. The Beauty and The Beast actress revealed that as she was getting ready to celebrate a landmark year, she felt pressure to get married and have children. Rather than yielding to this sense of anxiety, Watson embraced the fact that she wasn't dating anyone. Instead, she referred to herself as self-partnered to reflect a deeper sense of being single.
Emma Watson described her dating status as self-partnered
In a recent interview with Teen Vogue, Watson reflected on her British Vogue interview. She shared why she felt the need to come up with a new dating term. Noting that there was not currently vocabulary that accurately reflected the sense of pressure she felt, the Harry Potter actress decided to coin the term self-partnered.
"I did an interview with Vogue magazine a couple of months ago, and I talked about how, in the run-up to my 30s, [I felt] this incredible, sudden anxiety and pressure that I had to be married or have a baby or [be] moving into a house. And there was no word for this kind of subliminal messaging and anxiety and pressure that I felt building up but couldn't really name, so I used the word self-partnered," Watson shared about the famous response to the pressures of dating and marriage
Societal pressures for women
Watson continued on to share that creating the term actually made many people upset. For her, using the term wasn't about a reaction but about creating language that adequately represented one woman's experience. In general, women receive far more pressure in terms of dating and marriage expectations than men do and Watson wanted to acknowledge that.
"For me it wasn't so much about coining a word; it was more that I needed to create a definition for something that I didn't feel there was language for. And it was interesting because it really riled some people up! It was less for me about the word but more about what it meant — just this idea that we need to reclaim language and space in order to express ourselves, because sometimes it's really not there," Watson shared.
Language in the legal system
The talented actress continued on to share that language, especially in important fields, has always favored men. She shared very specific examples that valued men over women in dating and relationships. Watson was specifically interested in the legal system.
"I guess there should be no surprise that men created legal systems that generally favored male productive success and interests, as you point out. It's why we have laws where adultery is a crime for women but not for men. Until recently, and still in many countries, marital rape is not recognized as a crime; in some areas divorce is easy for men and almost impossible for women. Is getting more women in positions of power, or appointing more women judges, the only way to make these laws unjust?" Watson questioned.
We love that despite the backlash Watson received for creating her own term, she still stands by her usage of the word. Clearly, the actress put tons of thought into the term and she isn't fazed by people being upset about it.