Emma Watson Explained Why She Maintains a Private Identity
Emma Watson is certainly no stranger to the spotlight. The actor has been scrutinized by millions from a very young age. Watson was only nine years old when she nabbed the coveted role of Hermoine Granger in the Harry Potter franchise. From that moment on, she was constantly under a microscope, her every move being analyzed by the media and fans alike.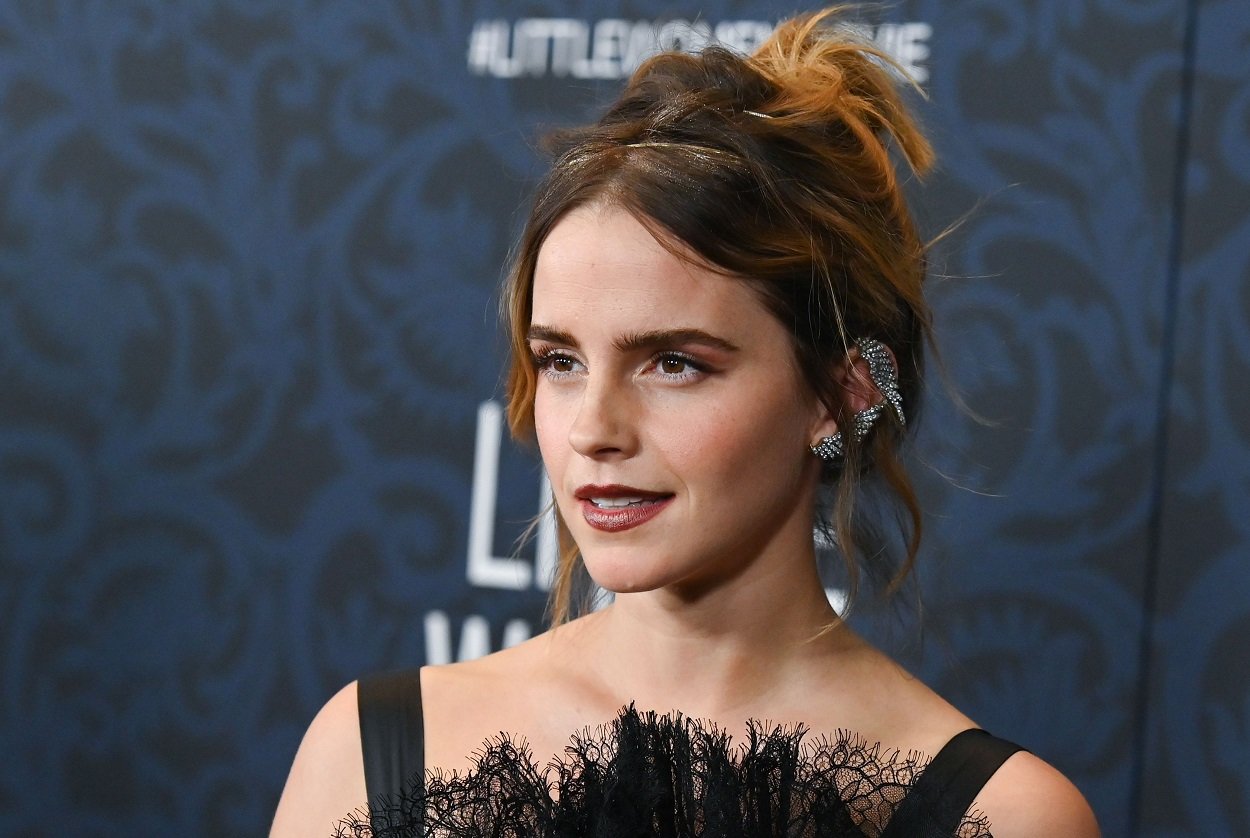 But despite the fanfare that came along with the Harry Potter movies, Watson has managed to maintain a pretty private personal life. Especially as she continues to age, it appears that the Bling Ring alum is committed to keeping the personal details about her life to herself. For example, Watson recently took a nine-month social media hiatus, where she seemed to be enjoying her life completely out of the spotlight.
How the 'Harry Potter' movies affected Emma Watson
Of course, Watson's decision to keep the majority of her personal life private doesn't stop people from speculating. Most recently, she was the subject of both engagement rumors and retirement rumors. Try as she might, Watson will likely never be out of the spotlight completely simply due to the level of celebrity that she's gained over the years. Still, that hasn't stopped the actor from trying. But why is it so important for Watson to retain a private identity? In an interview with Interview Magazine, she gave an explanation.
RELATED: Emma Watson Got 'so Ill' on Set but Was Told to 'Use It for the Scene'
Watson revealed that being cast in the Harry Potter movies at such a young age caused people not only to be obsessed with her iconic character but also with her as well. Since people have always been interested in her personal life, the actor has made it her mission to be as private as she can when possible. This not only protects her well-being, but it also protects her ability to do her job as an actor successfully.
Why the actor chose to have a private identity
"The story of my life has been of public interest, which is why I've been so passionate about having a private identity," Watson shared. "When I step into a character, people have to be able to suspend their disbelief; they have to be able to divorce me from that girl. And not having everyone know every single intimate detail of my entire life is part of me trying to protect my ability to do my job well."
RELATED: 'Harry Potter': Emma Watson Took a Very Hermione Approach to Being Tortured
We're sure Watson's fans admire her commitment to the craft of acting. Furthermore, it's understandable that Watson would want to protect the more personal aspects her life as her career is already under such intense scrutiny. It'll be interesting to see what role she'll choose to embody next. With a variety of roles on her resume, we can only imagine what the actor will commit herself to next.