Emma Watson Explains Why She Won't Share Many 'Intimate Details' of Her Life
For a long time, Emma Watson resisted the notion that she was famous. Though she became a household name when she was only 9, she tried her very best to lead a normal life. Despite the millions of fans that she garnered from the eight Harry Potter movies she starred in, Watson tried to have a life just like anyone else. She even continued to take the public bus until she was 18 and realized that it was more trouble than it was worth. But even though Watson has reconciled with her celebrity status, she still tries to live her life like any other private citizen.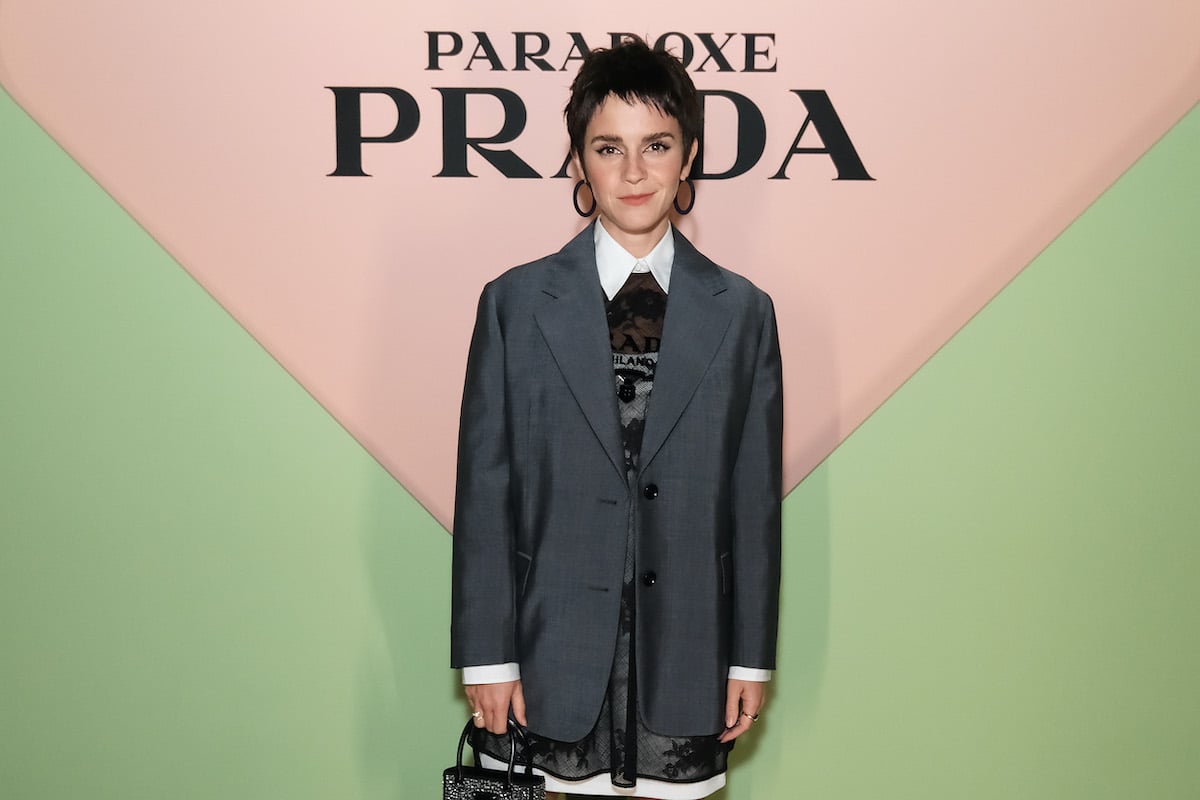 Emma Watson leads a pretty private life despite her celebrity status
Playing Hermione Granger for a full decade means that Watson has grown up in the spotlight. And while she isn't shy about sharing her passions with the world (acting, activism, philanthropy, literature, fashion, etc.), she's pretty tight-lipped about her personal life. For example, the Little Women alum won't speak on her romantic relationships to the press. And while she may share small anecdotes from her personal life, she makes sure not to give away too much.
It seems that living life privately is a deliberate strategy for Watson. She realizes that being cast in the Harry Potter movies at such a young age was a bit of life imitating art. Thus, she wanted to do everything in her power to maintain some sort of agency and control over her life story. "It's one of the things that I struggle with, because the three of us—Dan[iel Radcliffe], Rupert [Grint], and I—were kids when we got cast in this fairy-tale series, and what happened to us was kind of a fantasy story in itself," Watson shared with Interview Magazine. "Outside of the movies. So the story of my life has been of public interest, which is why I've been so passionate about having a private identity." 
The actor feels that not sharing intimate details from her life helps to protect her career
But maintaining a private identity isn't just something that protects Watson's private life. The Bling Ring actor also feels it protects how she's viewed when she's performing her craft. "When I step into a character, people have to be able to suspend their disbelief; they have to be able to divorce me from that girl," Watson shared. "And not having everyone know every single intimate detail of my entire life is part of me trying to protect my ability to do my job well."
Watson has loved starring in movies where her characters are completely different from who she is
While Watson has played characters who are somewhat similar to her, e.g. Hermione and Belle, she's also played characters who are a bit further away from her. One example of this is when she portrayed Sam in The Perks of Being a Wallflower. However, Watson's most memorable performance of a character who was miles away from who she was is arguably Nicki in The Bling Ring. Watson admitted to hating her character at first but welcomed the opportunity to play someone who was so divorced from who she was.
"Generally, I've been fortunate, like when Sofia Coppola offered me a role in The Bling Ring, which was so wonderfully different," Watson shared. "Artists have given me a lot of freedom—have been able to imagine me in other ways—but it's something I am aware of, for sure." It seems that maintaining a private life has served Watson in more ways than one. Considering she's been in the spotlight for most of her life, we can't blame her for protecting herself.