Emma Watson Was Fearless When She Auditioned for 'Harry Potter'
Emma Watson recalls auditioning to play Hermione Granger in the 'Harry Potter' movies and how much she was enamored with the character that she would inevitably play.
Though Emma Watson has done a myriad of movies throughout the course of her career, she is best known for the role that made her a household name. The actor won the golden ticket at age nine when she was cast as Hermione Granger in the Harry Potter movie franchise. From age 11 to age 21, Watson's life revolved around portraying the sharp, young, witch on screen. And while she has inhabited other roles in the decade since the franchise wrapped, she'll likely never be completely divorced from her first role.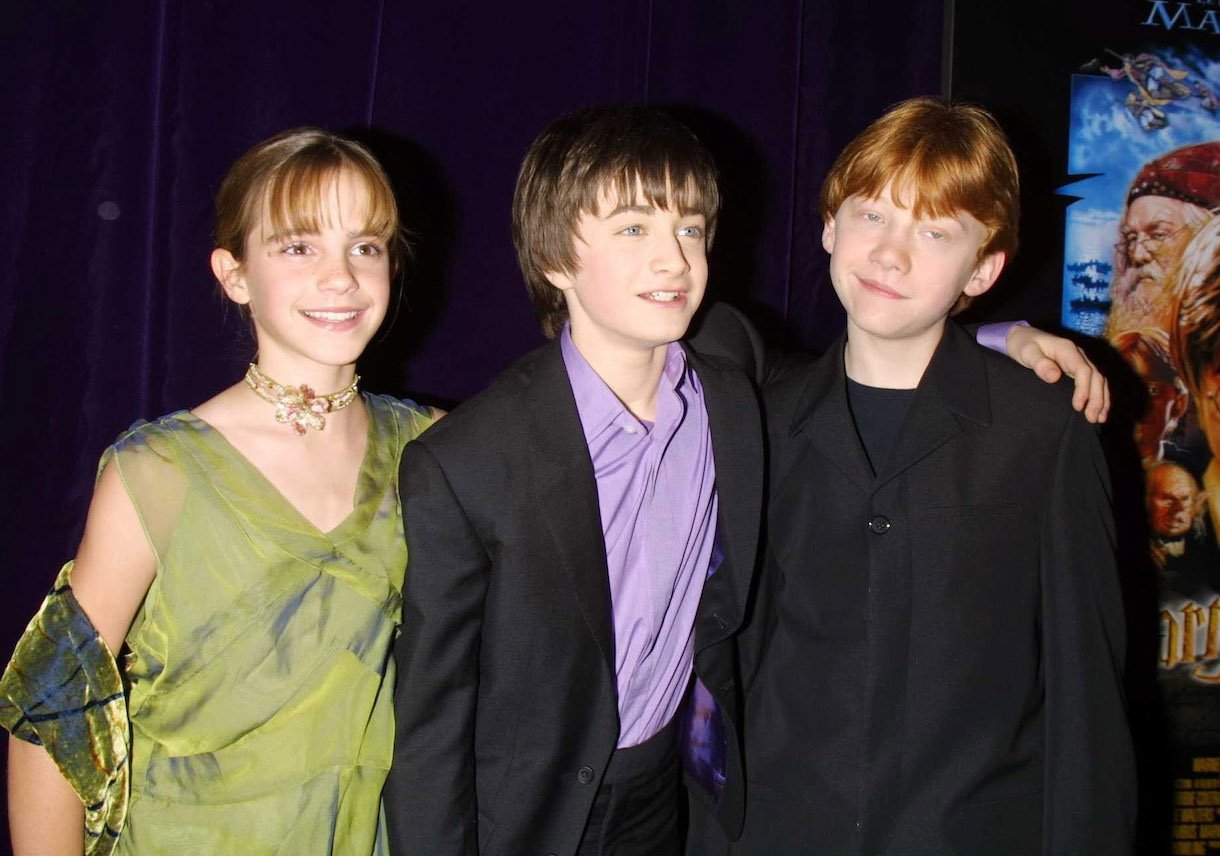 Though being part of such a popular franchise certainly came with its privileges, financial freedom being one of the biggest gains, there were some downsides also. One of the biggest negatives was likely the lack of privacy that the main cast of Harry Potter experienced. Watson, along with her co-stars Daniel Radcliffe and Rupert Grint, experienced extreme scrutiny while shooting the films and long after. Being under a microscope for so long was what ultimately led Watson to prioritize her education over her film career for a few years.
Emma Watson on why she needed to go to Brown after doing the 'Harry Potter' movies
"People couldn't believe it when, after Harry Potter, I was like, 'I'm going to school," Watson recalled in a conversation with Interview Magazine. "Essentially, I took five years out to study, doing only a few smaller projects, and, to a lot of people, it seemed like I was passing up a lot of opportunity. I received a lot of angry phone calls. But I needed the space to go and explore who I was, without being under the microscope. And I did a play at Brown. I did Three Sisters. I loved it. I loved working with other people my age who were figuring it out. As you say, I loved being able to make mistakes. To be able to step away was pretty key."
Living under a microscope seems to have affected Watson in more ways than one. According to the artist, she developed a heightened sense of self-awareness as an actor. This was something that she had to get past as an artist, whereas when she was young, and had nearly impossible odds for being cast in the Harry Potter movies, she didn't have any qualms at all.
The 'Bling Ring' actor recalls auditioning for Hermione Granger
"When I was auditioning to play Hermione, I had this fearlessness, because I wasn't aware of anyone else," Watson shared. "I just knew I loved that girl and I loved that role and I loved that world, and I went for it. But now I have this other thing to overcome, like in Beauty and the Beast I sang for the first time, and journalists would ask me, 'Do you think you're going to be able to pull it off?' There's an incredible awareness that I have to push through."
It seems that Watson has managed to push through her awareness just fine. Over the years, she has managed to continue developing her craft through films big and small. And while it can't be easy for the actor to have lived nearly all of her life in the spotlight, she seems to be faring well. We're sure her loyal fans are itching to see the next project that she attaches her name to.