Emma Watson Got 'so Ill' on Set but Was Told to 'Use It for the Scene'
Having grown up in the entertainment industry, Emma Watson is no stranger to working under challenging conditions. She was only nine years old when she was cast as Hermoine Granger in the Harry Potter movies and she quite literally grew up on set. The eight blockbuster films more than prepared Waston for her acting career, but even she had some limits.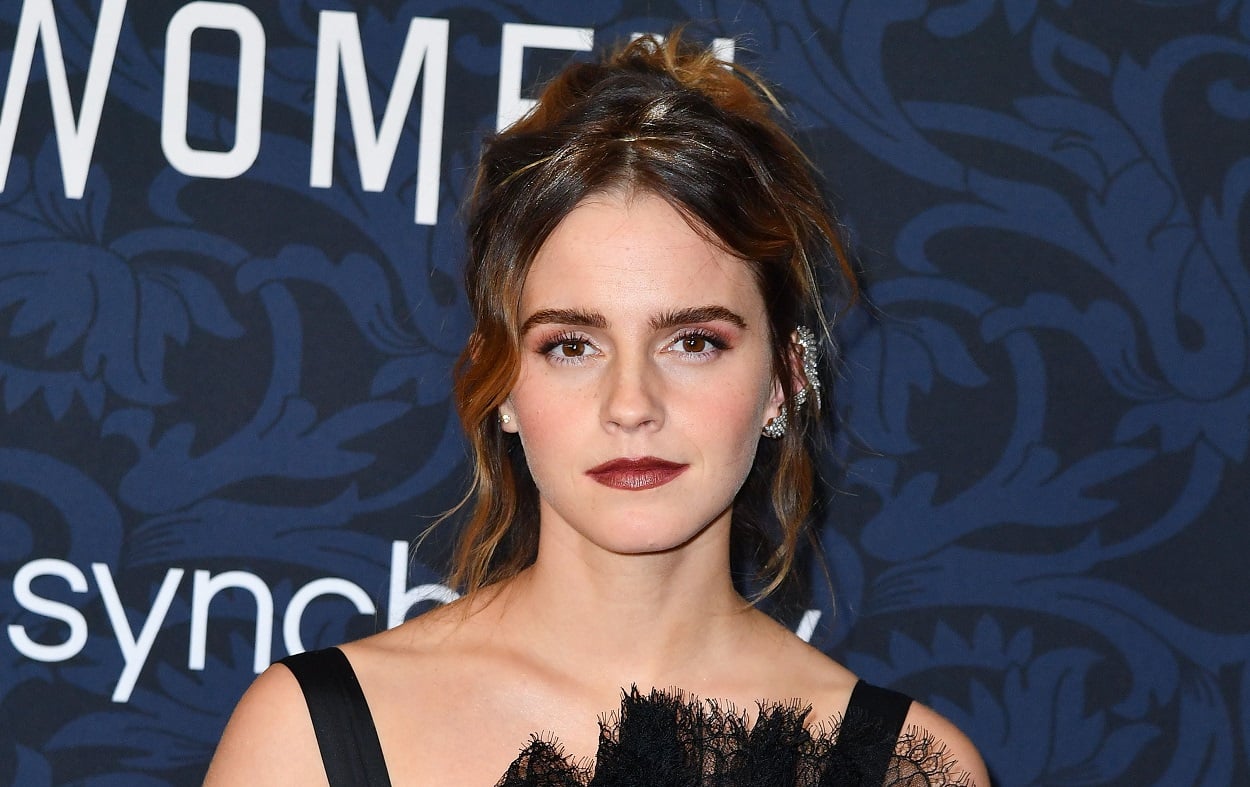 It's not uncommon for actors to get sick while they're filming movies. Long hours, minimal sleep, and less than ideal weather conditions can contribute to a compromised immune system. However, sometimes getting sick is more than preventable. This was certainly the case when Watson was working on the film Noah.
Emma Watson starred in a pretty intense movie in 2014
Directed by Darren Aronofsky, Noah was a 2014 film that was based on the biblical story of Noah's ark. When God deems mankind to be too sinful and wasteful of resources, he decides to destroy it all. However, he chooses a man named Noah to build an ark large enough to hold his family and a breeding pair of animals to save them from an apocalyptic flood. Watson portrayed Noah's adopted daughter, Ila in the film.
RELATED: Emma Watson Fans Beg Her Not to Retire From Acting
Because Noah focused on the importance of conserving natural resources, Aronofsky was pretty intense about not being wasteful on set. He insisted that the cast and crew refrained from using disposable water bottles and unfortunately, this led to Watson becoming quite ill.
The 'Harry Potter' alum got very sick on the set of 'Noah'
"Because the film has a pro-environment message, Darren didn't want anyone drinking from plastic water bottles on set," Watson revealed in an interview. "Everything we used had to be recycled or recyclable. Having no water bottles on set at five in the morning, when you're exhausted and delirious, wasn't ideal. I was so tired one morning I picked up a mug from my trailer and drank some stagnant water that had been there for the duration – so three months. I was so ill."
RELATED: Emma Watson Confesses She's 'Slightly Fascinated By Kink Culture'
Watson tried to power through and continue filming but, eventually, she reached her breaking point. But when she told the director that she felt that she was too sick to carry on, he simply encouraged her to use her illness for the sake of the movie. "I came in the next day and was like 'Darren, I don't think I can do this, I'm really sick,'" The Bling Ring star shared. "He was like: 'Use it for the scene.' And I turned round to the bus and was like: 'Is he joking? He is joking right?' and there was deadly silence."
Clearly, being an actor isn't always as glamorous as fans may think. Fortunately, Watson recovered from her sickness pretty quickly and, hopefully, she'll have clean water on hand for whatever she chooses to be her next project.