Emma Watson Keeps Her Phones Dead as a Strategy
Emma Watson certainly leads a busy life. She was only 10 years old when she landed her first job acting in the Harry Potter movies. Watson would go on to portray Hermione Granger for over a decade. Once the franchise wrapped, she continued her career as an actor. However, she also embraced activism and modeling, making her schedule even busier. In fact, Emma Watson's schedule is so jam-packed that she actually has two phones. But she doesn't always keep them charged.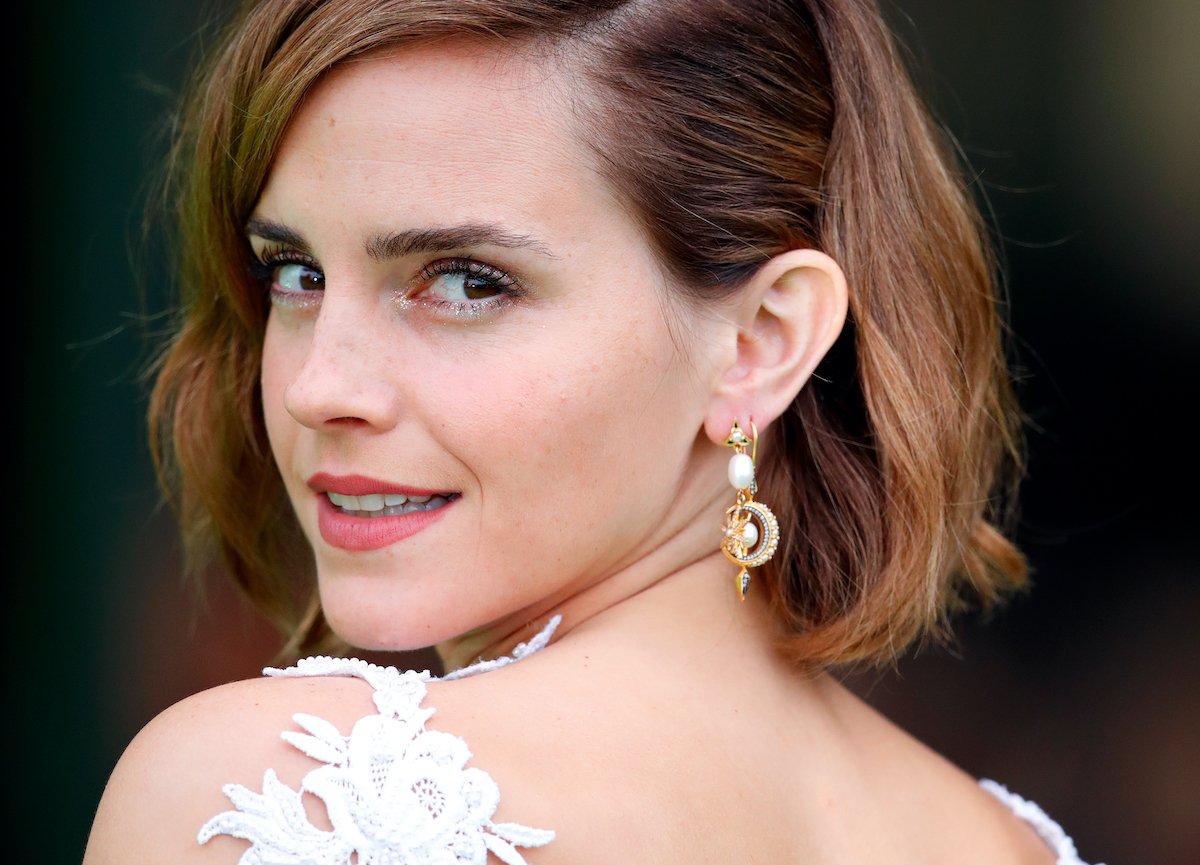 Why does Emma Watson keep 2 cellphones?
Some people have multiple phones to separate the different sectors of their life. This is certainly the case with Watson. In an interview with British Vogue, Watson explained why she has two phones. "I have one, my work phone, and I have a personal phone," The Noah actor said.
RELATED: Emma Watson Explained How She Deals with Stalkers
But even though Watson has multiple ways to contact her, getting her to pick up the phone is no easy feat. In fact, the actor revealed that typically neither one of her phones has power.
The 'Harry Potter' actor keeps both her phones dead as a strategy
According to The Perks of Being a Wallflower alum, not charging her phones helps her to combat stress.
"Both of them are usually dead," Watson said about her phones. "This is a strategy of mine. It's kind of how I deal with how stressful life can be. It does drive people around me a bit mad, but I do my best."
RELATED: Emma Watson Learned Pole Dancing While Studying at Oxford
Keeping her phones without power also cuts down on the amount of time Watson spends on social media. And after she starred in the movie The Circle, she got even more mindful about the way she used social apps.
Watson started limiting her access to social media after filming 'The Circle'
In a conversation for Interview Magazine, Watson got candid about recognizing the highs and lows of popular social apps.
"I love social media, and I love what it can do and how it brings people together, but used in the wrong way, it's incredibly dangerous," Watson said. "And, increasingly, our attention is our most important resource."
Of course, Watson's phones aren't always dead. However, even when they aren't she does her best to create distance from them. When she was on a press tour for The Circle, she really set herself up for success by eliminating some of the most distracting apps on her phone.
"I deleted my e-mail app from my phone and really tried to create serious boundaries from it because it is addictive," Watson shared. "We need to make sure that we are using technology, and technology is not using us."
RELATED: Emma Watson Is Competitive About Her Banana Bread; 'It's Really on Another Level'