Emma Watson on the Moment She 'Felt Like I Belonged' at Brown
Emma Watson has been in the spotlight for most of her life. At only nine years old, she became a household name. Despite not having any professional acting credits, Watson beat out scores of other actors and was cast in the Harry Potter movies. Though portraying Hermione Granger was the opportunity of a lifetime, it prohibited Watson from leading a normal life.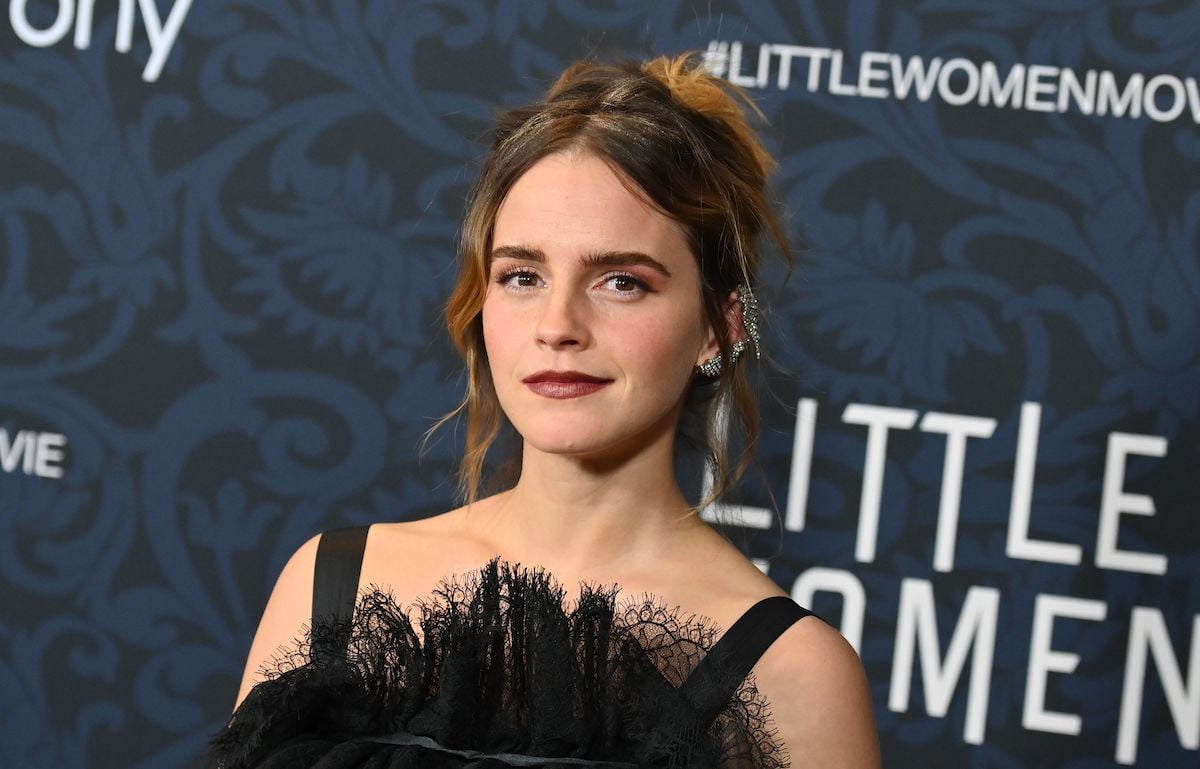 In order to be a part of the Harry Potter movies, Watson had to give up a more traditional upbringing. Because her film schedule was so demanding, she had to forego regular schooling. And while she still got educated on set, this was challenging for someone who was so passionate about education. In fact, Watson had such an affinity for learning that she considered quitting the franchise to pursue her education.
Emma Watson eventually prioritized getting her degree over making movies
While Watson didn't end up quitting the Harry Potter franchise, she did eventually prioritize her schooling. The Beauty and the Beast star eventually attended Brown University and earned a degree in English Literature. It was at Brown that Watson regained some normalcy in her life. Though there was some buzz about a huge movie star attending the school, it wasn't long before Watson was just another student.
In an interview with Marie Claire, Watson reflected on her freshman year at the Ivy League university. "The first year at Brown was about finding my feet," she shared. "I found a great group of girlfriends, and now that I know how things work and what the professors expect, I'm really excited about going back for my second year, because I feel this time I can relax and enjoy it."
The 'Beauty and the Beast' star reflects on the moment she knew she belonged
Continuing on, Watson praised Brown for respecting her privacy. Despite her celebrity status, her peers respected her wish to have a normal college experience. Citing her 20th birthday, Watson recalled the moment where she truly felt like she belonged at the school.
"Brown has a real sense of community, and people are very protective of me," Watson explained. "They really look out for me; they want me to feel like I'm part of it. I threw my 20th birthday party at Brown, and I didn't even have to say to anyone not to put pictures on Facebook. Not a single picture went up. That was when I knew I'd found a solid group of friends, and I felt like I belonged."
Watson was able to live a fairly normal life while studying at Brown University
It's pretty impressive that Watson was able to find pseudo normalcy while she attended Brown. While there have been reports that she experienced Harry Potter-related teasing, she's debunked those rumors. Despite being one of the most famous celebrities on the planet, Watson deserved a true undergraduate experience, and it seems like she got just that.