Emma Watson on the 'Most Ambitious' Thing She Did in College: 'Somehow I Got Away With It'
For Emma Watson, going to college was always part of the plan. Like her most famous character, Hermione Granger, the actor loved learning and had a thirst for knowledge. In fact, she nearly quit the Harry Potter franchise in order to pursue her education. Still, when she announced that she was taking some time off from acting to attend Brown University, many people were shocked.
Starring in all eight Harry Potter movies ensured that Watson would always be set for life. She earned millions of dollars during the 10 years she shot and promoted the films. Furthermore, the movies made her a household name, so she wasn't lacking outright offers to continue acting in movies and TV shows. Thus, many wondered why she'd choose to go to college, a place where most people go to discover their career path.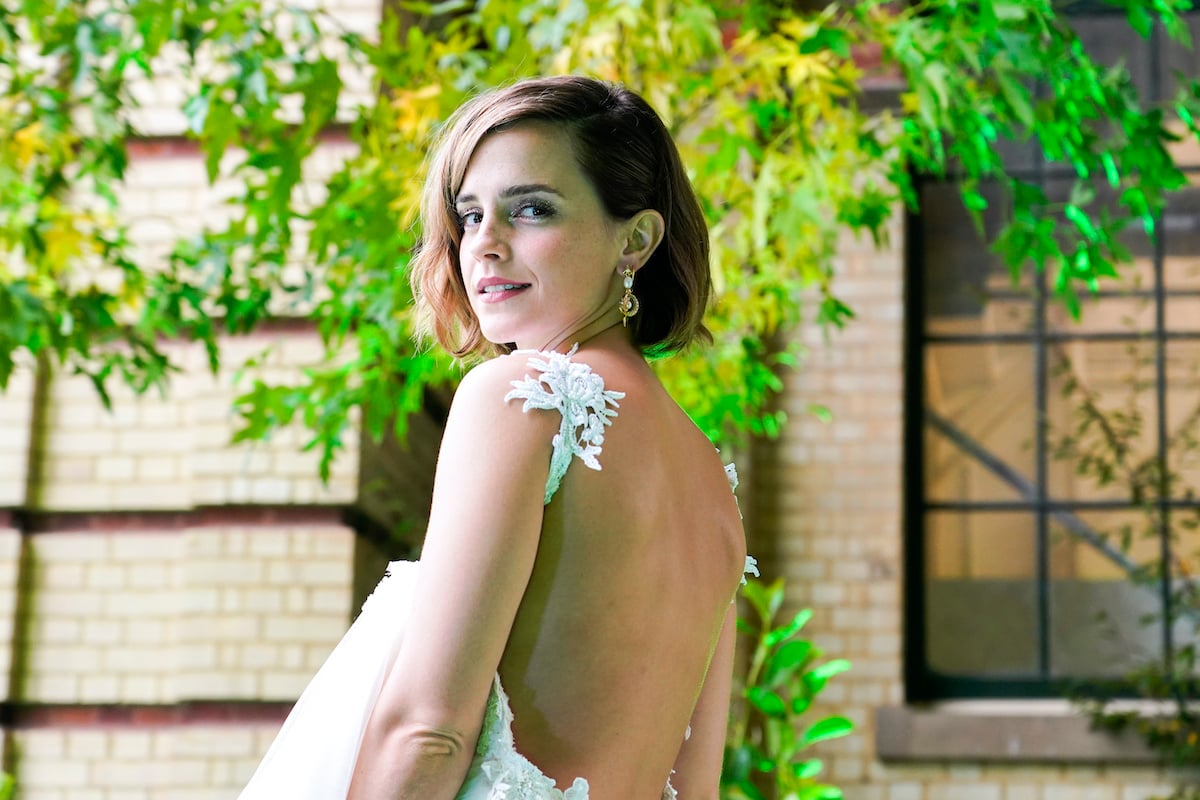 Emma Watson really enjoyed her time at Brown University
But attending Brown University was a wonderful experience for Watson. There she was able to shed some of her celebrity skin and be just another student. She was able to make friends, participate in school plays, go to parties, and attend classes like everyone else.
RELATED: Emma Watson Failed to Lie Her Way Into a Club: 'Get It Together, Woman!'
Attending college gave Watson a sense of normalcy; something she hadn't had since she was 9. She was determined to be treated like any other student. In an interview with GQ, Watson shared that her need for normality actually caused some very ambitious behavior for her.
The 'Harry Potter' alum reveals the most ambitious thing she did while in college
"Even at university I went everywhere completely alone, which looking back was probably a pretty ambitious thing that I tried to do there, but somehow I got away with it," Watson shared. "There were times when I did feel stressed and anxious and could probably have done with a bit more support. At the same time, I would rather make my own mistakes and learn what I need. I think it is so easy when you get famous to just disengage from having a life and that can make some things really dangerous."
RELATED: 'Harry Potter': Emma Watson Explains the 'Key Difference' Between Herself and Her Castmates
But even after graduating from Brown, Watson continued to fight for a sense of normalcy in her day-to-day life. While she doesn't go everywhere completely alone anymore, she also doesn't have a bodyguard like other celebrities with her level of fame. And even though the Little Women alum has stalkers, she doesn't let that stop her from living her life.
Watson doesn't let fans or even stalkers stop her from living her life
"They just tend to be people caught up, who don't really realize what they are doing, and I think it is very important that I don't allow it to isolate me further, to be another reason why I shouldn't go out and meet people or walk down the street," Watson shared about stalkers. "Weird guys sometimes take it too far, and that is it. I just keep a friend with me. I don't have a full-time security guard or anything like that."
Clearly, Watson has learned how to keep herself safe while also enjoying her life. And while going everywhere alone in college was a bit of risk, it seems to have worked out well for her.
RELATED: Emma Watson Revealed the Worst Thing Ever Said About Her in the Press