Emma Watson Only Signed Up for 2 'Harry Potter' Movies Initially
Emma Watson was only 9 years old when she was cast as Hermione Granger in the Harry Potter movies. Though the odds of her getting the role were extremely low, she managed to beat out countless competitors to land it. It was Watson's intelligence, exuberance, and confidence that captured producers' attention. Eventually, she would capture the hearts of millions of fans around the globe.
It's pretty difficult to think about the Harry Potter movies without considering Watson's performance. The Little Women actor portrayed "the brightest witch of her age" for all eight films. However, what most fans don't know is that she initially only committed to two movies. Therefore, the franchise could have been forced to find another Hermoine for the remaining six films.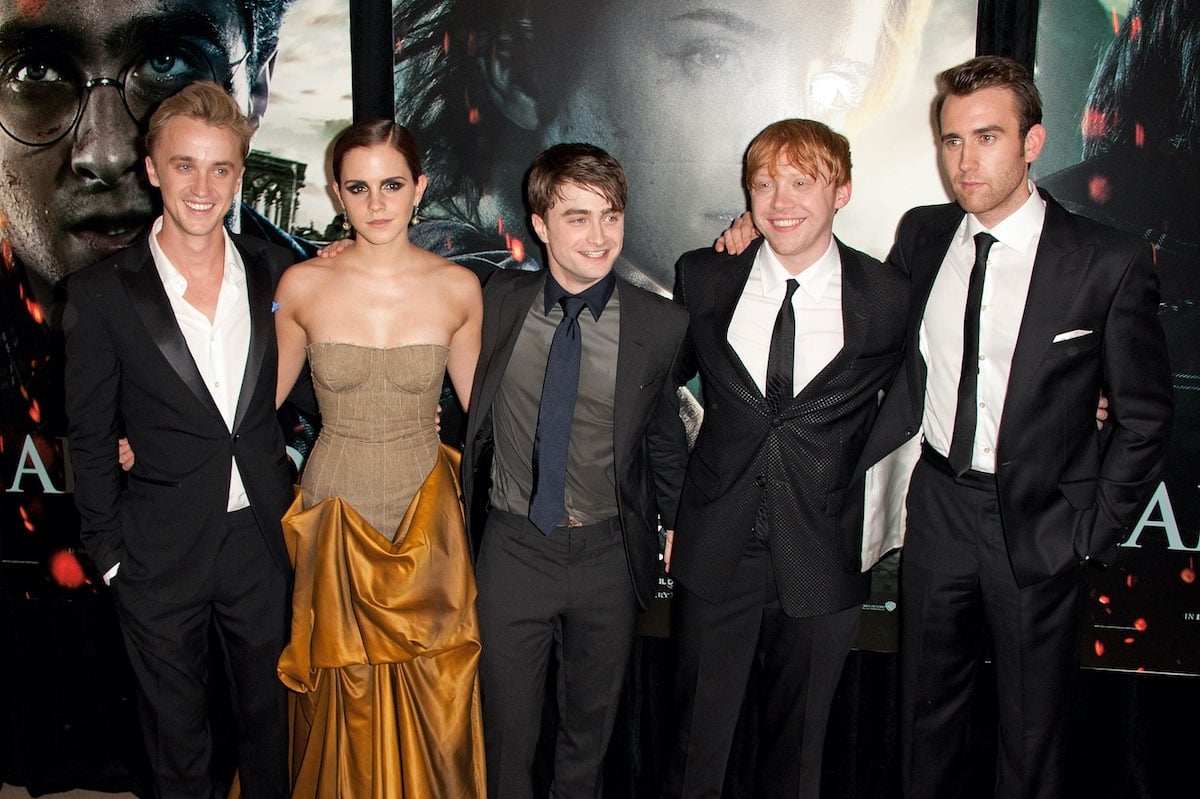 Emma Watson initially only signed up for 2 'Harry Potter' movies as Hermione Granger
Of course, Watson wasn't the only Harry Potter cast member who initially agreed to just two movies. Daniel Radcliffe and Rupert Grint originally only committed to the first two movies also. David Heyman, who produced all eight films, revealed this nugget of information in an interview with The Hollywood Reporter.
"They were initially signed up to two films, but then we had to renegotiate each time," Heyman shared. "Emma [Watson], in particular, was quite academic and was very keen in pursuit of schooling and was wrestling a little bit more than the others."
RELATED: Emma Watson Reveals Her First Big Splurge with Her 'Harry Potter' Money
'Harry Potter' producer reveals Emma Watson debated leaving the franchise
Heyman said Watson considered leaving the franchise a time or two because of her passion for education.
"So each time there was a negotiation, it was not about a financial [issue]," Heyman shared about Watson. "It really was about, 'Do I want to be a part of this?' We had to be sensitive to her needs and how important school was to her. And you have to listen. In our position, you're not dictating, you're listening. At the same time, it's a tipping point, and it's working within a framework. I deeply respected her, encouraged her. She's very smart, always was, and fiercely intelligent."
RELATED: Emma Watson Slapped 'Harry Potter' Castmate Tom Felton Off Camera
Watson ultimately was able to pursue her education at Brown University
The negotiations went well. And Watson, Radcliffe, and Grint all agreed to stick around for the eight Harry Potter movies. While Watson valued her education, she felt that it would pain her to see another actor portraying Hermione. Years later, she would express gratitude that she saw the character through until the end.
Watson made quite a few sacrifices to be in the Harry Potter movies. However, she was eventually able to pursue the education that she so desperately wanted. In 2014, the Noah actor graduated from Brown University with a degree in English literature. If that doesn't scream "Hermoine," we truly don't know what does.
RELATED: 'Harry Potter': Emma Watson Was 'Very Cynical' About Deathly Hallows Being 2 Movies