Emma Watson's Parents Couldn't Keep Her 'Realistic' About Harry Potter
When Emma Watson learned that the Harry Potter books were being made into movies, she was ecstatic. Like many other young children, she fell in love with the novels at a very young age. And while Watson didn't have any professional acting credits, she knew that the part of Hermione Granger was meant for her. Fortunately, for the Brown alum, the Harry Potter producers came to her school looking for talent.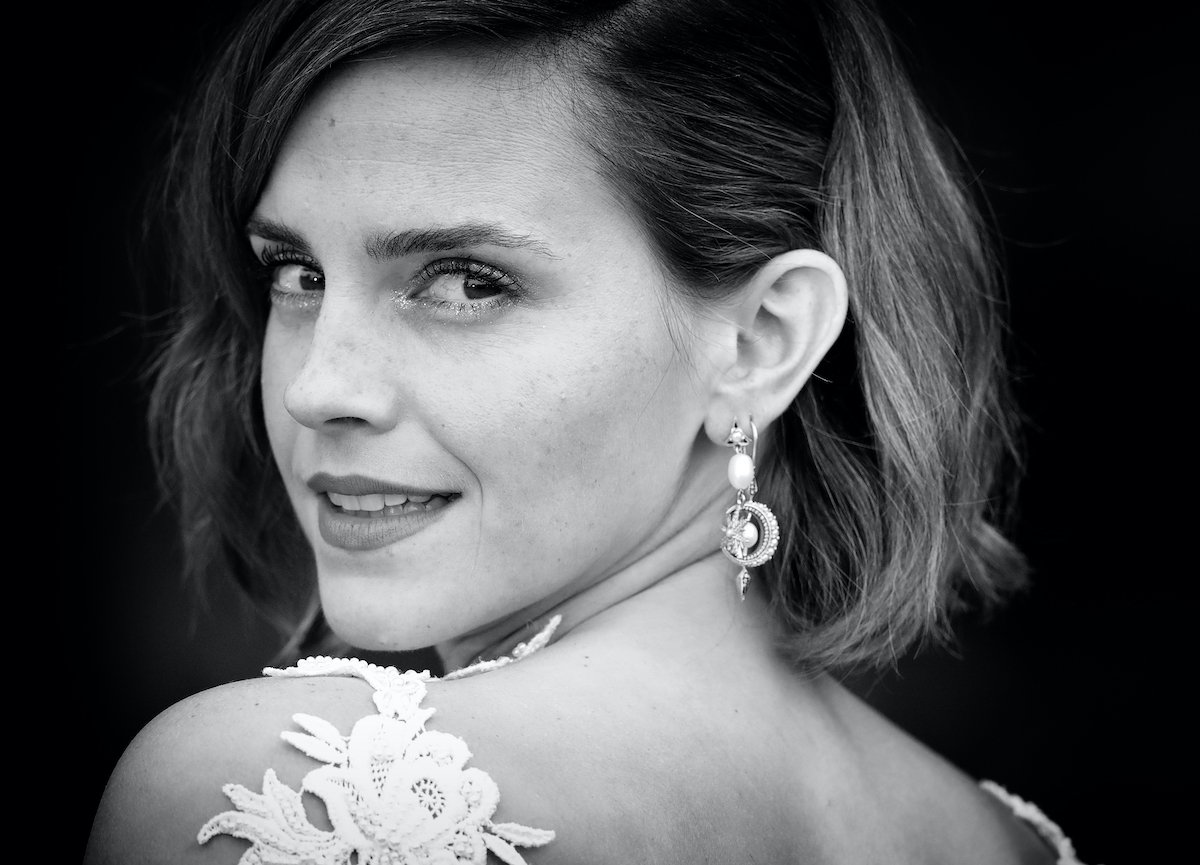 Emma Watson felt very connected to her 'Harry Potter' character, Hermione Granger
Of course, Watson's journey to Hermione wasn't an easy one. Though she managed to stand out to producers when they visited her school, that was just the tip of the iceberg. The actor would go through a whopping eight rounds of auditions before she booked the part. But despite the insurmountable odds, Watson felt that her connection to the bright witch would help her win the role.
"I just felt like that part belonged to me," Watson shared with Interview Magazine. "I know that sounds crazy, but from that first audition, I always knew. At the beginning, they were casting the other characters as well—but I always knew I was going out for Hermione. She came so naturally to me. Maybe so much of myself at the time was similar to her."
The 'Little Women' actor's parents tried unsuccessfully to manage her expectations
While Watson seemed to know her fate, her parents had a more realistic understanding of Watson's odds. Though they were impressed by their 9-year-old's dedication, they were, understandably, nervous that she wouldn't get the part. "Of course, all this terrified my parents—there were literally thousands and thousands of girls going out for the audition, and my parents were anxious about what I would do if I didn't get it," Watson shared.
The Noah actor's parents did their best to explain to her that she likely wouldn't be selected to be for Harry Potter. However, Watson simply couldn't be swayed. She knew in her heart that Hermione was supposed to be played by her. "They were trying to make me stay realistic—but I wasn't having any of it," Watson shared. "I was going to get that part."
Watson used some muggle magic to land her role in the 'Harry Potter' movies
Fortunately, Watson's parents need not have been concerned. Ultimately, she was able to beat out countless others for one of the biggest roles in the Harry Potter franchise. And the Beauty and the Beast actor may have used some muggle magic to land the role.
"This is a sweet thing: My dad did a roast on a Sunday, and he gave me the wishbone, and I obviously made the wish that I would get this role," Watson recalled. "I still have that wishbone upstairs in my jewelry box."