Emma Watson Reflects on Wanting to Leave 'Harry Potter'; 'Public Enemy No. 1'
Emma Watson was only 9 years old when she decided that she was destined to play Hermione Granger in the Harry Potter movies. Having fallen in love with the character thanks to the eponymous books, the Brit felt that she had a great deal in common with the witch. And despite having no professional acting credits, Watson eventually won a coveted role in the cast, changing her life forever.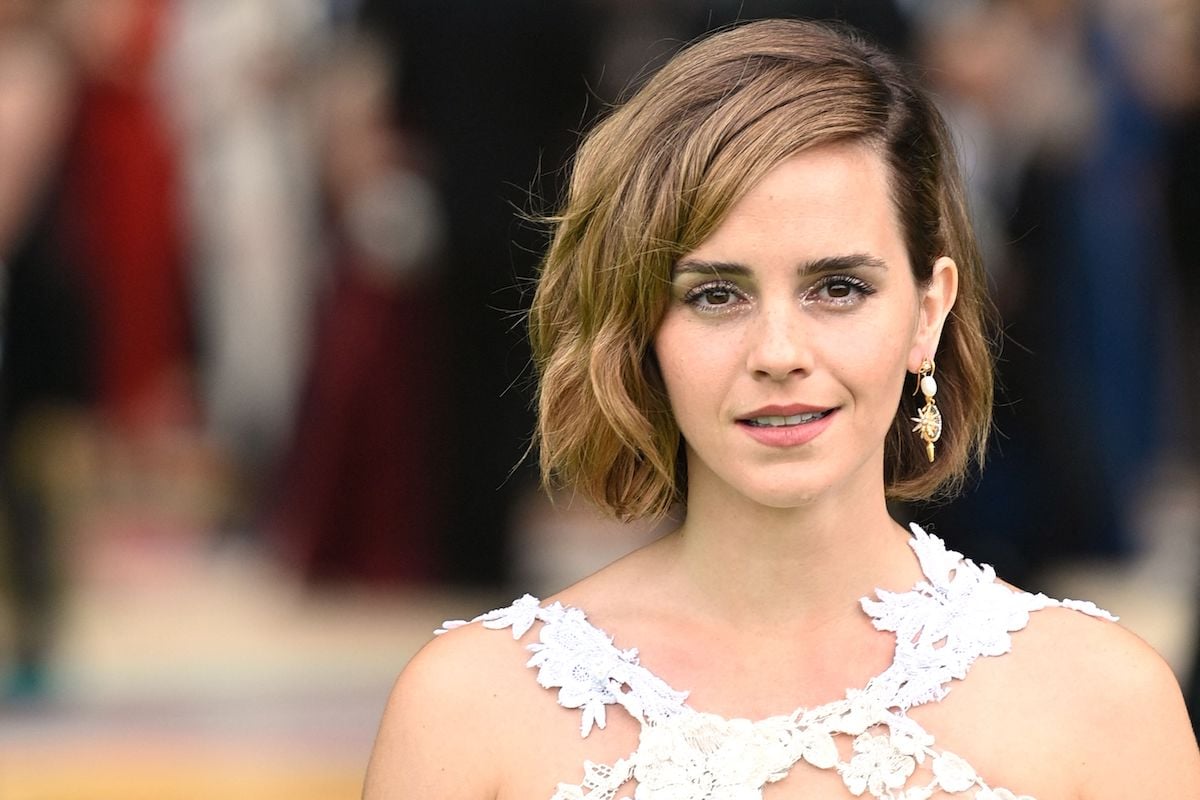 Though Watson's initial contract was only for the first two Harry Potter movies, she would go on to play Hermione for a decade. While it may be impossible for fans to imagine someone else in the role, it was nearly a reality. Watson questioned whether or not she wanted to continue acting in the franchise on quite a few occasions. However, after filming Harry Potter and the Order of the Phoenix, she got very serious about leaving.
Why did Emma Watson want to leave the 'Harry Potter' franchise?
But why did Watson want to leave such a popular franchise? Part of her reasoning stemmed from her passion for education. Like her Harry Potter character, Watson had an intense love of learning and wanted to pursue a Bachelor's degree. Continuing in the franchise meant that she would have to put that particular goal on hiatus.
Of course, schooling wasn't the only reason that Watson considered leaving the Harry Potter franchise. While she won the lottery by nabbing the role, she also missed out on a traditional childhood. As her days were extremely structured, she was craving a sense of freedom to do more things spontaneously and explore other interests.
The movie star wanted less structure in her life
"I have such a structure when I'm working on Potter," Watson shared with Entertainment Weekly. "I get told what time I get picked up. I get told what time I can eat, when I have time to go to the bathroom. Every single second of my day is not in my power."
Fortunately, for fans, Watson did not leave the Harry Potter franchise. However, she did reflect on what her life might have looked like had she made a different decision at the age of 16. In an interview with Time, the Beauty and the Beast star opened up about her choice.
Watson reflects on wanting to quit the 'Harry Potter' movies
"I think I probably would've been public enemy number one," Watson shared. "I would not have been very popular. Umm, I think I would have — I think I would find it very difficult watching the movies being made without me being part of them. Because I grew up making them they're like part of— being part that film franchise feels like part of my identity in a way. Things certainly would have been a little easier. I probably would have got a lot more sleep and umm things would have been maybe less hectic. But um I definitely made the right decision."
The actor was eventually able to pursue her schooling at Brown University
Fortunately, Watson was able to find more freedom in her life, post-Harry Potter, while pursuing her education. The actor attended Brown University where she got to explore her other passions. Furthermore, her time at the Ivy League institution also allowed her to have a fairly "typical" young adult experience. In Watson's own words: "Brown has been amazing and I really get left alone there so I'm very grateful."