Emma Watson Refused to Attend the Press Tour for Her Last Film, 'Little Women'
Emma Watson is back in headlines after rumors that she might be retiring from acting have emerged. The Little Women star, who has been famous
Emma Watson is back in headlines after rumors that she might be retiring from acting have emerged. The Little Women star, who has been famous for more than two-thirds of her life, got her start when she was just nine years old. Now fans are looking back on the actor's career to see if they can spot signs that she may truly want to part ways with acting.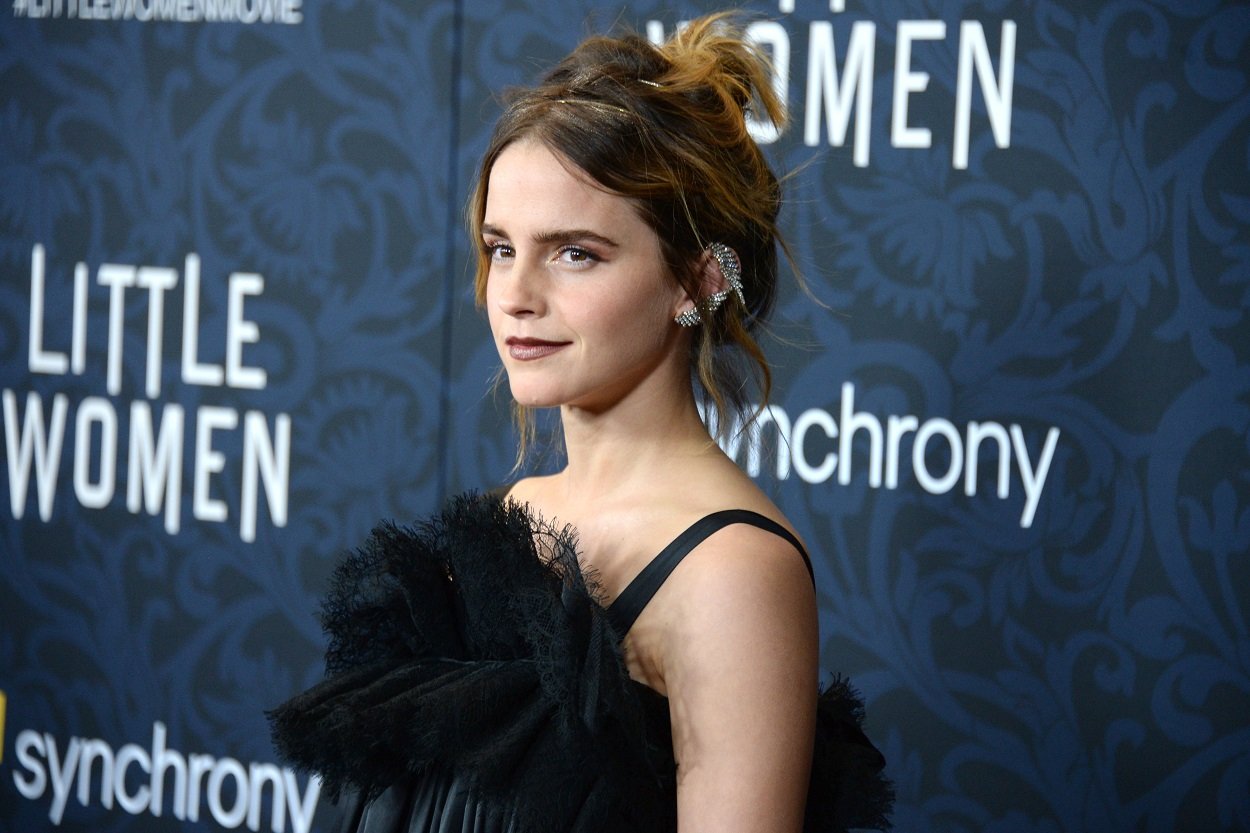 Watson won the acting lottery when she landed the coveted role of Hermoine Granger in the Harry Potter series. A bright-eyed nine-year-old at the time, Watson was fully enamored with the character and committed to playing Hermione to the best of her ability. Not only did she memorize her lines, but she also memorized her costars' lines and would hilariously mouth them while filming.
Emma Watson considered quitting the 'Harry Potter' movies
But even though Watson enjoyed making the Harry Potter movies, she did consider quitting the franchise. Watson wanted to pursue her education and didn't love how rigid her schedule had to be in order to film the movies. Ultimately though, the actor couldn't bear to see anyone else in the role of Hermione, so decided to stick it out, much to the delight of fans.
Following her stint in the Harry Potter films, Watson did pursue a degree in higher education by attending the prestigious Ivy League school, Brown. At the time, the Bling Ring star was seriously considering giving up acting completley. "I was finding this fame thing was getting to a point of no return," she shared in a 2017 interview with Vanity Fair. "I sensed if this was something I was ever going to step away from it was now or never. It dawned on me that this is what you're really signing up for."
The actor nabbed a role in 'Little Women' alongside A-List actors
Ultimately, Watson continued to act after she graduated, but she also developed other passions as well and threw her intellectual talents behind being an activist and educating people about feminism. Her most recent role, which may potentially be her last, as Margaret "Meg" March in the 2019 version of Little Women, gave her the opportunity to tell a story where women's voices and desires were distinctly highlighted.
While Watson seemed to be excited about the film, fans couldn't help but note that she was noticeably absent from the press tour. Though she attended the World Premiere of Little Women alongside her co-stars Meryl Streep, Saoirse Ronan, Florence Pugh, Eliza Scanlen, Laura Dern, and Timothée Chalamet, she didn't make public appearances to promote the movie like her fellow actors.
Why did Watson refuse to do the press tour for the 2019 film?
Though Watson didn't utilize the media to do traditional promotion of Little Women, she did manage to promote the film in her own unique way. Partnering with the company, Book Fairies, the Harry Potter alum donated and helped hide 2,000 copies of Little Women around the city.
But why didn't Watson attend the press tour for Little Women? Many have speculated about the reason behind her decision. Since early screenings of the film revealed that a big scene she shared with Dern was cut out, some people felt that that was the reason behind her choice. Others pointed out that with Watson's massive social media following, she didn't need to do a ton of press to get her fans interested in seeing the film.
Will Waston truly retire from acting?
Perhaps Watson simply didn't want to deal with the fanfare of a press tour. However, if Little Women is truly the final film of her career, we're sure that fans are devastated that they didn't get to see her make more appearances. Only time will tell if Watson has officially stepped back from acting altogether.