Emma Watson Fans Beg Her Not to Retire From Acting
For the past 21 years, Emma Watson has lived her life in the spotlight and had a lucrative career in acting. But now, rumors are swirling that the Harry Potter alum is retiring at the age of 30. Naturally, Watson's millions of loyal fans are completely devastated by the news and they have taken to social media to beg the actor not to retire.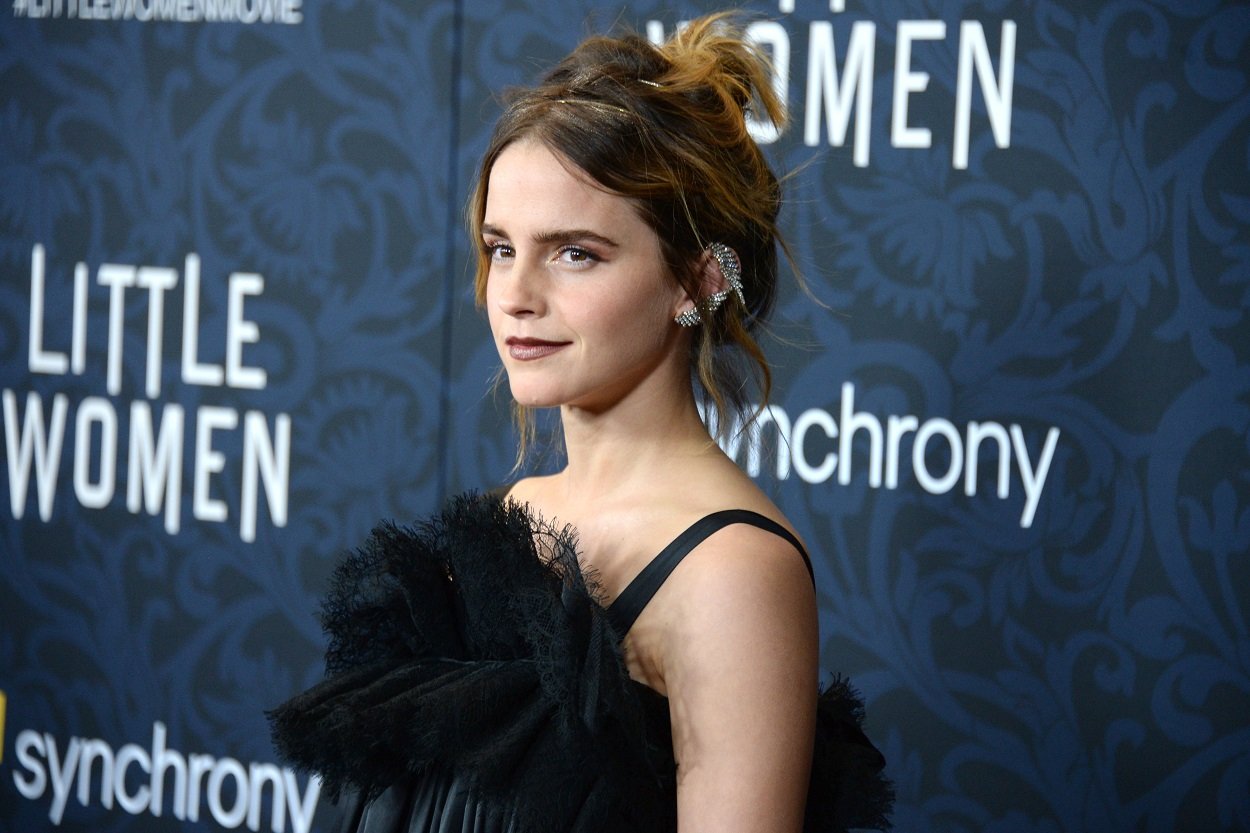 But how did the news of Watson potentially retiring start? Daily Mail recently reported that the actor has stepped back from acting in order to spend more time out of the spotlight. According to the publication, the Harry Potter star has spent the last year and a half secretly living in Ibiza with Leo Robinton, who is rumored to be her fiancé. Furthermore, Daily Mail shared that her agent has declared she's gone "dormant."
Rumors swirl that Emma Watson is retiring
Of course, Watson retiring has yet to be confirmed by any of her reps or Watson herself so this could easily be speculation. However, it is important to note that the use of the word "dormant" matches that language utilized on Watson's Instagram page. "Emma's official Instagram page is currently dormant and is not being updated," the bio of Watson's Instagram page has read for the past several months.
But even though the Beauty and the Beast star hasn't confirmed rumors of retirement, her loyal fans are completely shattered. After all, Watson has been gracing screens since she was only nine years old. Her career began after she landed the extremely coveted role of Hermione in the Harry Potter movies. For 10 years and eight films, Watson brought the bookish, highly-intelligent, courageous, Gyriffindor to life and stole hearts around the world.
The 'Harry Potter' alum has built up her net worth by starring in popular movies
Following her stint as Hermione, Watson got a college degree from Brown but ultimately continued her career in acting. Starring in movies like The Perks of Being a Wallflower and The Circle, Watson continued to build her resume. Most recently, Watson starred in the 2019 rendition of Little Women directed by Greta Gerwig. However, she doesn't have any other acting projects in the works, which is only helping to confirm suspicions that she could potentially retire.
Of course, Watson's fans on social media are hoping that Watson isn't giving up acting for good. In fact, many people on Twitter and Instagram are begging her not to retire. "Went to Twitter and was really shocked… Please reconsider your decision dear @emmawatson wanna see you in more films," one Instagram user wrote on the actor's dormant Instagram page.
Watson's Instagram followers beg her not to retire
"Please don't stop!!" another person penned. "You are part of my childhood. you have no right to take away that part." While many fans were begging Watson to return to acting, others seemed to take a different approach. They expressed sadness about her decision, but ultimately respected her choice and wished her well in her future endeavors. "I'm super sad that you're retiring but I respect your decision obviously ilysm," one fan wrote.
Watson certainly has enough money never to work again, but until she officially confirms that she's retiring we're not counting her out of the acting scene just yet. Perhaps she's simply enjoying her time out of the spotlight. Given the intense level of fame that she experienced in her formative years, we can hardly blame her for wanting a break.