Emma Watson Revealed People Felt She Passed up Opportunities After 'Harry Potter'
To say that Harry Potter changed Emma Watson's life would be a gross understatement. At nine, she was cast as Hermione Granger in the films. The actor would spend a decade of her life filming and promoting the wildly popular movies. And following the conclusion of the franchise, many people were curious to see what type of roles she'd take on next. But instead of using the traction in her acting career to join other big-budget projects and blockbuster films, she instead decided to focus on her schooling.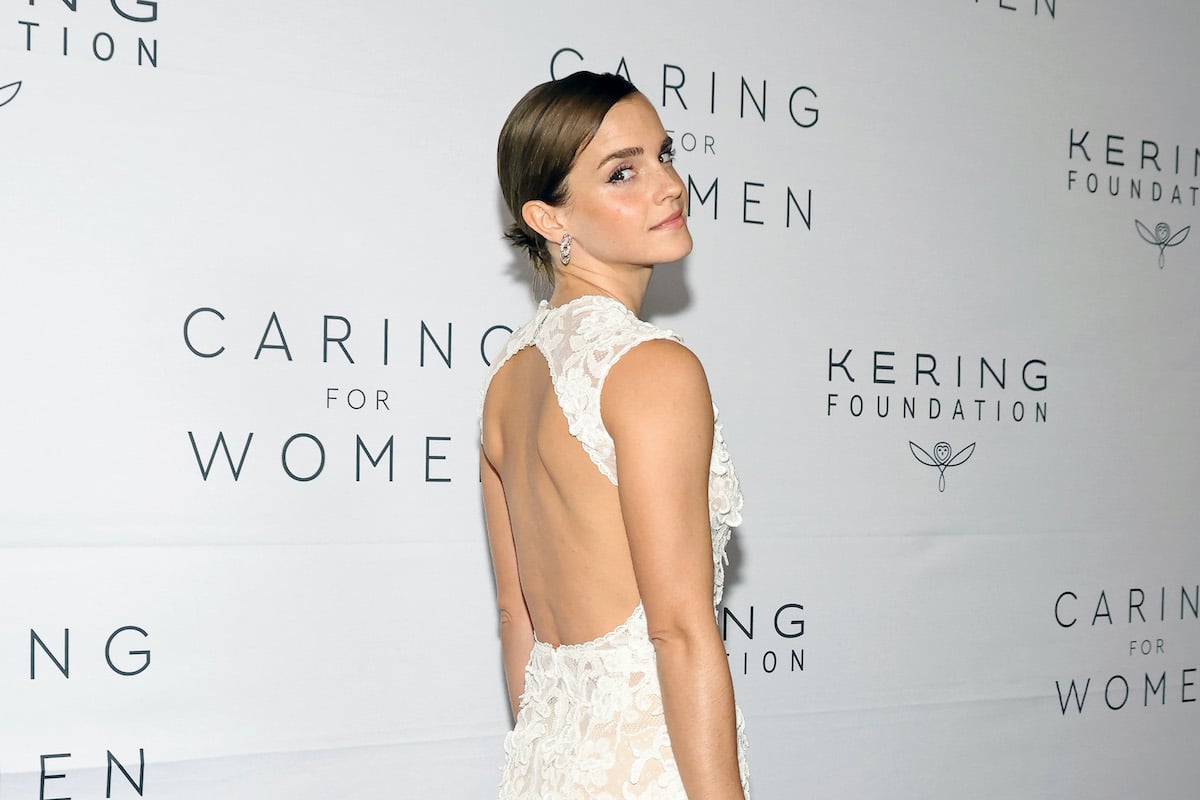 Emma Watson nearly quit the 'Harry Potter' movies because she wanted to go to school
Any superfan of Watson knows that she has a passion for education. Like Hermione, the actor absolutely loved to learn and had always dreamed of going to university. In fact, one of the reasons that she nearly quit the Harry Potter franchise was because it was impeding her chances to go to school. Thus, when she finally finished the films, she eagerly enrolled at Brown University to pursue a degree in English Literature.
The actor revealed that it angered people that she turned down roles in order to attend Brown University
But not everyone responded in kind to Watson's decision. While speaking to Jessica Chastain for Interview Magazine, the Noah actor shared that some people felt as if she were turning down acting opportunities. This, she admitted, angered a lot of people, and she received a lot of criticism.
"People couldn't believe it when, after Harry Potter, I was like, 'I'm going to school,'" Watson explained. "Essentially, I took five years out to study, doing only a few smaller projects, and, to a lot of people, it seemed like I was passing up a lot of opportunity. I received a lot of angry phone calls."
Watson loved attending Brown and getting to act in a school play
But despite the intense calls, Watson has never regretted her choice. She has spoken candidly about how much she enjoyed her time at Brown. It was there that she got to experience some semblance of young adult normalcy. She made friends who didn't care about her fame and even roomed with a stranger in her freshman year. And while she continued to act in professional projects throughout her tenure at Brown, she also enjoyed doing a school play and auditioning like anyone else.
"I needed the space to go and explore who I was, without being under the microscope," Watson shared about her collegiate experiences. "And I did a play at Brown. I did Three Sisters. I loved it. I loved working with other people my age who were figuring it out. As you say, I loved being able to make mistakes. To be able to step away was pretty key."
What acting roles will Watson choose to take on next?
Clearly, Watson made the best choice for her life. And considering that she's continued to book projects big and small since graduating from Brown, we'd say her decision to attend school hardly impacted her career. While the actor hasn't starred in anything recently, she had hinted at upcoming projects. Only time will tell what role she chooses to take on next.