Emma Watson Reveals 'Harry Potter' Distracted Her From 'Making out With Someone'
Though Emma Watson has played a number of roles throughout the course of her career, Hermione Granger is undoubtedly her most popular. For 10 years, Watson dedicated a part of her life to the Harry Potter franchise. When she got cast at 9 years old to play the witch, she only signed up for two films. Ultimately, however, she ended up starring in all eight films.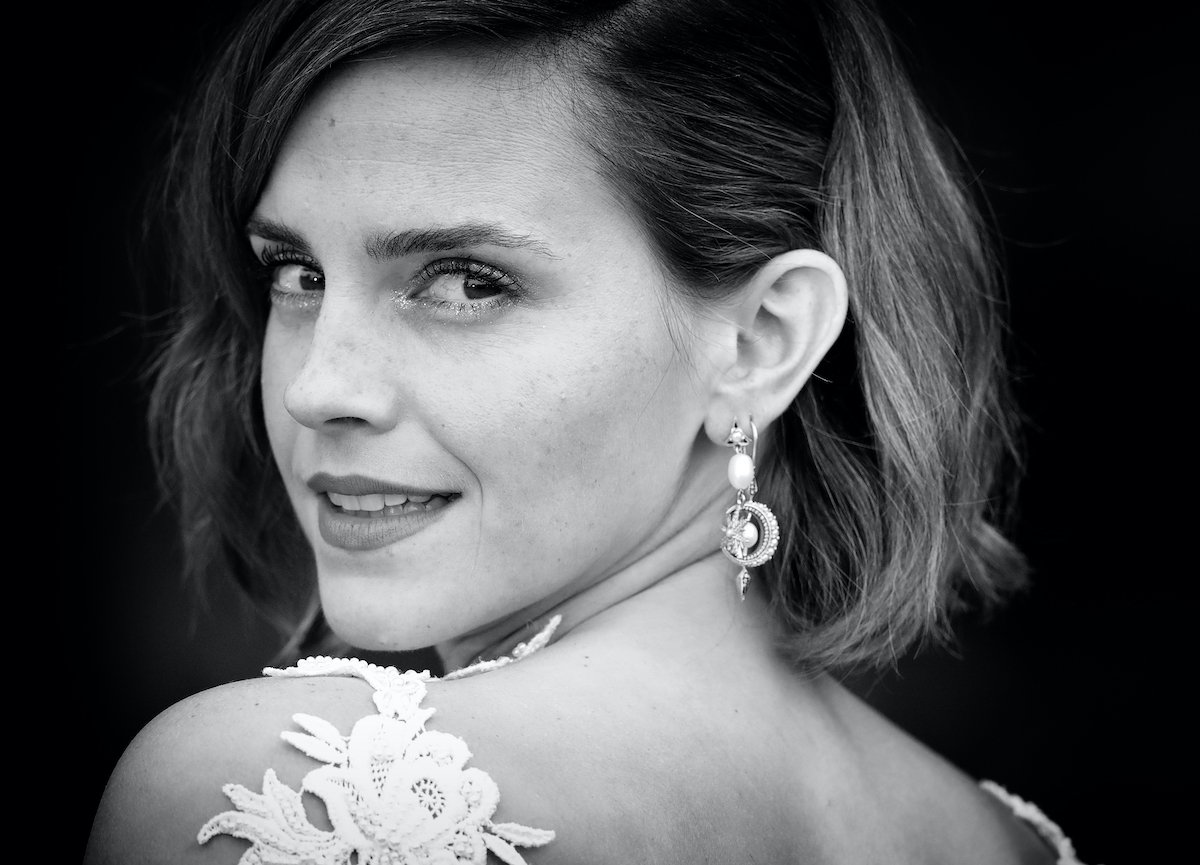 It's fair to say that Watson won the lottery when she was cast in Harry Potter. Despite not having any professional acting experience, she managed to beat out thousands of other girls vying for the role. Playing Hermione gave Watson an enormous amount of privilege. Not only did she make millions, but she had the opportunity to travel all around the world and do what she loved.
Emma Watson's 'Harry Potter' fame has followed her around for years
Of course, there are downsides to Watson being in such a well-known franchise. Playing Hermione meant that the actor yielded a ton of her privacy for a number of years. She was followed by the paparazzi and the media was keen on discovering details of her personal and professional life. Furthermore, because Harry Potter is so popular, it has become pretty unavoidable in Watson's life.
RELATED: Emma Watson on the Last 2 Harry Potter Movies: 'Nothing Will Be as Hard as That Again'
Even years after the last Harry Potter movie premiered, the franchise is still wildly popular. There are theme parks based on the films and Harry Potter movie marathons are still plentiful. While some movies easily fade into oblivion, the Potter franchise seems enduring. Even Watson herself has plenty of moments when Harry Potter has crept into some of her more personal moments.
'Harry Potter' distracted the actor from a makeout session
In an interview with Vogue, Watson recalled that Harry Potter distracted her from an intimate moment. The Noah actor shared that she was in the middle of a make-out session when one of the films came on in the background. Naturally, Watson wondered how she would handle the situation and she had a full-on conversation with herself in her head.
RELATED: Emma Watson's Parents Had 'No Idea' How to Protect Her
"I'll be making out with someone and then I am on the telly behind us," Watson revealed. "And all I can hear is the Harry Potter theme tune as I'm kissing someone, and I'm like, 'Do I turn it off? Do I just ignore this? Is he thinking about this? Is it just me thinking about this? Maybe he doesn't know what the Harry Potter theme tune sounds like. Maybe it's just me.'"
Watson has made peace with her immense fame
Ultimately, Watson didn't reveal exactly how she handled the situation. However, it does illustrate how Harry Potter will likely affect Watson for the rest of her life. Even she recognizes just how bizarre her rise to enduring fame has been. "It's so bizarre and otherworldly, what happened to me," she shared. Fortunately, Watson seems to have made her peace with fame. She has found measures to protect herself and carved out pieces of normalcy. Watson knows how important Hermione is to millions of people, but she's made sure to separate herself from her infamous character.