Emma Watson Once Shared the Exact Moment She Knew She Was Too Famous
Emma Watson experienced fame early after being cast as Hermione Granger in the popular Harry Potter series. But she might have underestimated how famous she was until the actor was noticed in an unlikely place.
Emma Watson went to therapy because of her 'Harry Potter' fame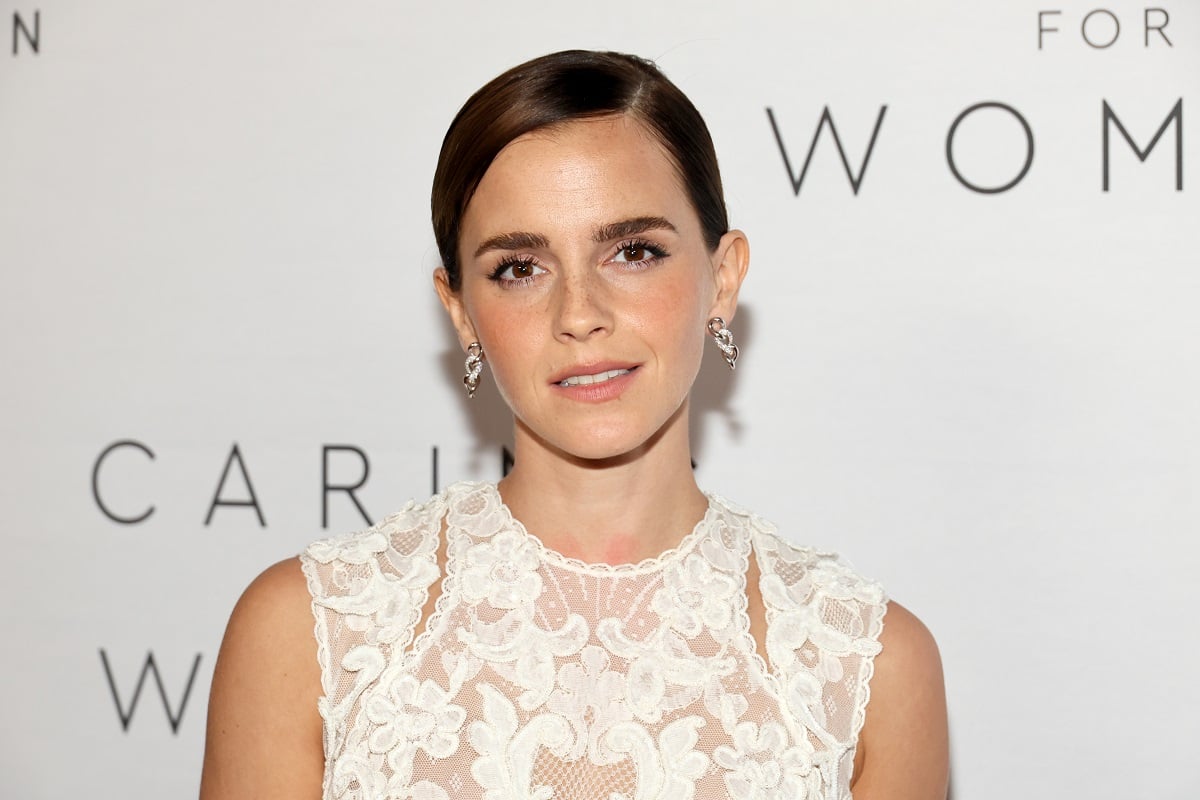 Watson was only 9 years old when she was cast in the Harry Potter franchise. It wasn't only her first big role at the time, but it was also her first real acting job. Which was something she still couldn't believe in hindsight even years after her run in the wizard series.
"It's so bizarre and otherworldly, what happened to me," Watson said in an interview with Vogue.
There were many benefits to Watson landing her dream job. But dealing with that level of fame during her formative years wasn't an easy time. Watson even felt she needed professional help to cope with the pressures that came with celebrity.
"That's something I've sat in therapy and felt really guilty about, to be honest," Watson said. "Like, 'Why me?' Somebody else would have enjoyed and wanted this aspect of it more than I did. I've wrestled a lot with the guilt around that. Of being, like, 'I should be enjoying this more. I should be more excited.' And I'm actually really struggling."
But Watson eventually learned how to adjust to her growing stardom by realizing she was more than just her fame.
"I am a sister. I belong to a family… There's a whole existence and identity that I have, actually, that's really important and weighted and solid that has nothing to do with any of that," she said.
Emma Watson once revealed the exact moment she knew she was too famous
The implications of fame perhaps didn't hit Watson until she went far out of the country. Watson was recognized in parts of the world she thought she'd enjoy complete anonymity in. When she found out this wasn't the case, however, she was a little disappointed with how far her fame stretched.
"It was when I was in a shanty town in Bangladesh and a boy stopped me on the street and said, 'You're the girl from Harry Potter' and there's nowhere in the world I can go almost it feels that isn't somehow touched by this film franchise. It reaches the farthest, farthest corners of the Earth where you'd least expect places. I was like, 'Wow I really can't go anywhere,'" she once said according to Global Grind.
But in the end, she felt that kind of fame was worth it if it meant indulging in what she was passionate about.
"You just have to accept it. I came to terms with it. I feel fortunate that I've never really known what it's like to have total freedom. It's not as though I had it and then all of a sudden it got taken away from me, it's something I grew up knowing and a process that happened gradually. I haven't had anything else and in a way I guess that's a blessing," she said.
Emma Watson explained why maintaining distance from her fans was necessary for her acting
Watson thought it was important to retain some sense of privacy in the midst of her A-list status. She understood fans' curiosity about her personal life, but felt she needed some level of space for the sake of her own performances.
"When I step into a character, people have to be able to suspend their disbelief; they have to be able to divorce me from that girl. And not having everyone know every single intimate detail of my entire life is part of me trying to protect my ability to do my job well," Watson once told Jessica Chastain for Interview.