Emma Watson Spoke to a Lot of Pregnant Women to Prepare for 'Noah'
Like her famous character, Hermione Granger, Emma Watson is big on research. In fact, she did tons of studying to prepare for her torture scene in Harry Potter and the Deathly Hallows: Part 1. Furthermore, she and Helena Bonham Carter (the actor who played Bellatrix Lestrange) spent an hour designing Bellatrix's handwriting for the word "mudblood." Watson would continue to do extensive research for her post-Potter roles also. This was especially true when she joined the cast of Noah.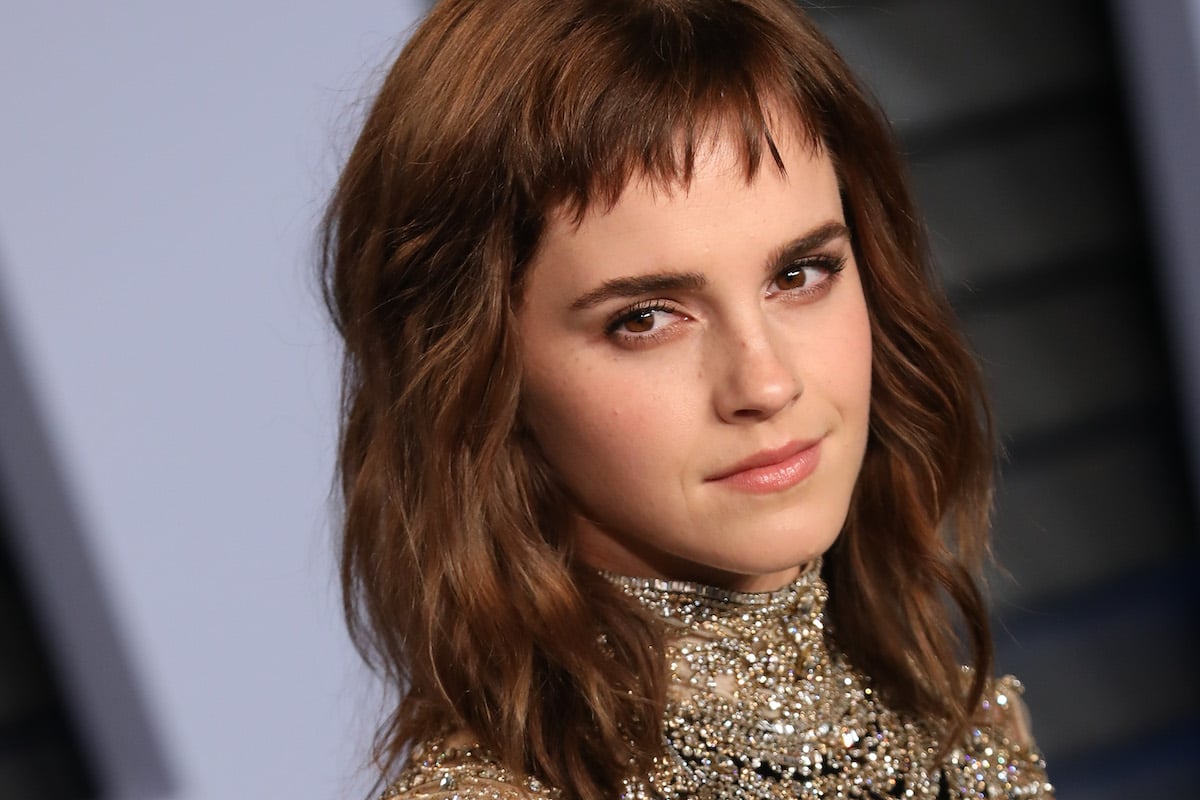 'Noah' was physically demanding for the cast
In Noah, Watson portrayed the role of Ila, Noah's adopted daughter. As the film tells the story of Noah's ark, shooting was particularly demanding for the cast. They had to deal with freezing cold water and had to make sure to conserve their energy between shooting. But the cold wasn't the only physically challenging thing that Watson had to do during the film.
Emma Watson spoke to any pregnant women she could while preparing for 'Noah'
In the film, Watson's character, Ila, gets pregnant with twins. Naturally, Watson had never experienced pregnancy in her real life. So she asked the costume designer to add the weight of actual twins to her costume to help simulate it. However, Watson also wanted to prepare emotionally as well as physically. In an interview with Reuters, she shared that she tried to speak to as many women as possible to get in the right headspace.
RELATED: Why Did Emma Watson Go to Brown? Her Reasoning Is Very on Brand
"Any pregnant woman anywhere, I'd be like, 'Can I talk to you? Can I talk to you about your experience?'" Watson recalled. "I spoke to my own mother a lot, obviously, and then I watched a lot of YouTube videos of natural births, lots of documentaries, spoke to midwives, just any information I could get my hands on, really."
Watson and Darren Aronofsky wanted to make the birth scene believable
Continuing on, Watson shared that she and Darren Aronofsky, who directed Noah, wanted to make sure that Ila's pregnancy and birth felt realistic. "That required quite a lot of careful thinking," Watson declared. "Darren and I had this conversation where we both agreed that in so many films, women give birth and it looks like they're barely breaking a sweat. We wanted it to feel very raw, very real and so I took it pretty seriously."
RELATED: Emma Watson Shot 1 Movie in Only 6 Weeks; 'Such Long Hours'
Watson got sick on the set of 'Noah'
Clearly, Watson was committed to doing the work to make her performance in Noah believable. And while her research prepared her for some of the physical and mental demands, it couldn't account for everything. For example, the Harry Potter alum got very ill on set from drinking some old water. However, when she asked for a day off to recover, Aronofsky told her to use it for the scene. Still, Watson seems to look back on the film with fondness despite its physical and emotional demands.