Emma Watson Squashed Engagement and Retirement Rumors in 1 Fell Swoop
Emma Watson has been on a social media hiatus for nine months but that hasn't stopped rumors that the 'Harry Potter' alum is engaged and ready to retire. Now, she's addressing the rumors personally.
Though Emma Watson has been on hiatus from social media for the past nine months, that hasn't stopped the actor from being in the news. The Harry Potter alum has been the subject of quite a few rumors in the past year. Some news outlets have speculated that the actor is engaged while others have reported that she is retired. But on May 17, 2021, Watson addressed her fans directly, letting them know the truth.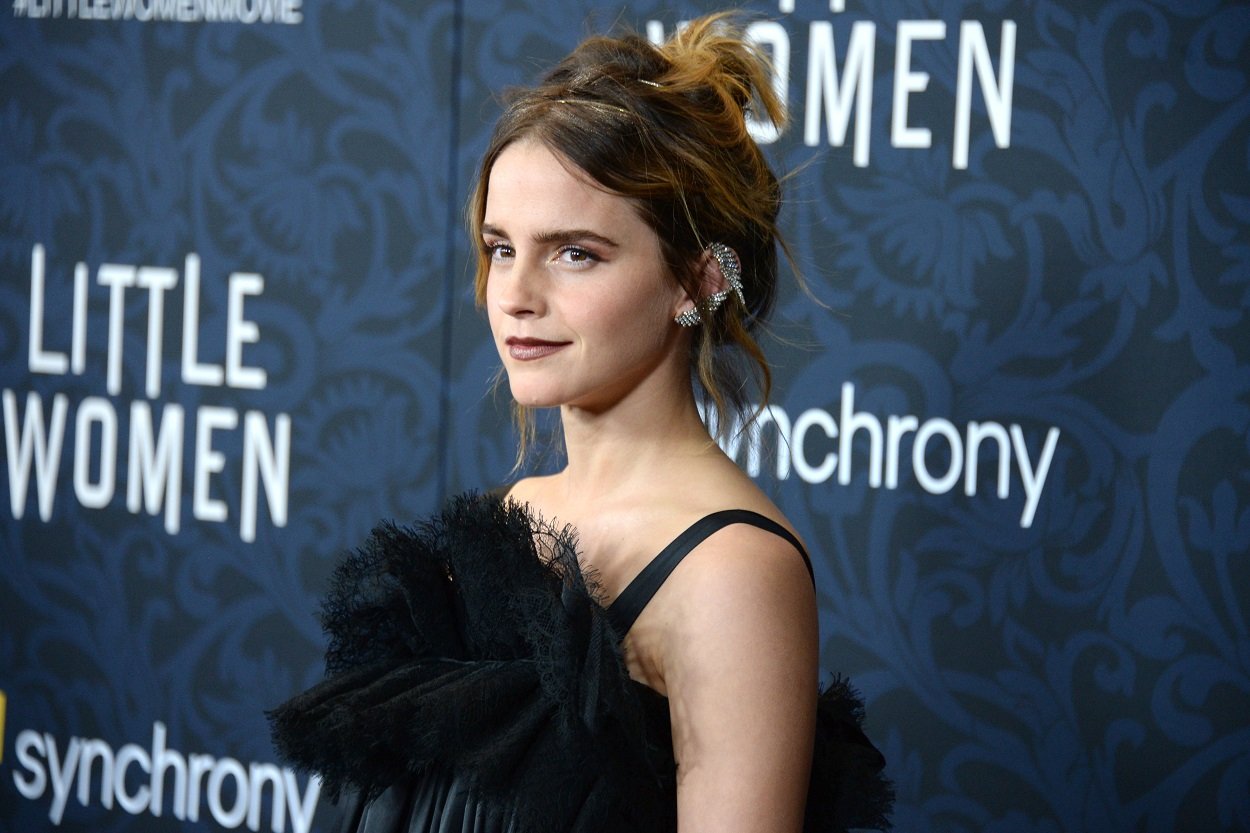 Back in February of 2021, The Daily Mail reported that Watson was officially retiring from acting. The publication claimed that Watson's agent stated that the Beauty and the Beast star had gone "dormant". Other publications speculated that Watson was a newly engaged woman and was focusing on her romantic relationship rather than her professional career. Naturally, millions of Watson's fans were devastated by the rumors and took to Twitter and Instagram to beg her not to retire.
Emma Watson breaks social media hiatus to address rumors that she is engaged and retiring
It wasn't long before one of Watson's reps denied that she was, in fact, retiring. They shared that while the actor's social media pages were "dormant" her career was not. The speculation has since died down, but Watson recently chose to address her fans personally, perhaps to allay some of their lingering fears.
"Dear Fans, Rumours about whether I'm engaged or not, or whether my career is 'dormant or not' are ways to create clicks each time they are revealed to be true or untrue," Watson wrote to her millions of fans of Twitter. "If I have news – I promise I'll share it with you."
The movie star sent her fans love on Twitter
Continuing on, The Perks of Being a Wallflower star addressed the ongoing COVID-19 pandemic. "In the meantime please assume no news from me just means I'm quietly spending the pandemic the way most people are – failing to make sourdough bread (!), caring for my loved ones and doing my best not to spread a virus that is still affecting so many people," Watson declared before ending her note by sending love to her fans. "I am sending so much love to you, hoping you're ok and as well and happy as you can be in these strange times. And again, thank you to everyone working so hard to keep us safe and well. E Xx"
Naturally, the actor's fans were thrilled to hear from her and to hear that she wasn't retiring. Many of them wished her well and sent her tons of love. Others shared that they assumed her hiatus from social media only meant that she was spending time with loves ones. Clearly, Watson has a close relationship with her fans and if and when she chooses to get engaged or retire, she'll be the one to let them know.