Emma Watson Thought She Was Too Serious to Act; 'I'm a Pain in the A**'
Though it's been years since the last Harry Potter movie premiered, Emma Watson is still extremely famous. Watson is known all over the world as an actor and an activist. Like her infamous character, Watson is very intelligent and well-read. This aspect of her personality helps her spread awareness about important social justice issues. However, Watson's astute persona has also made her question whether or not she should be an actor.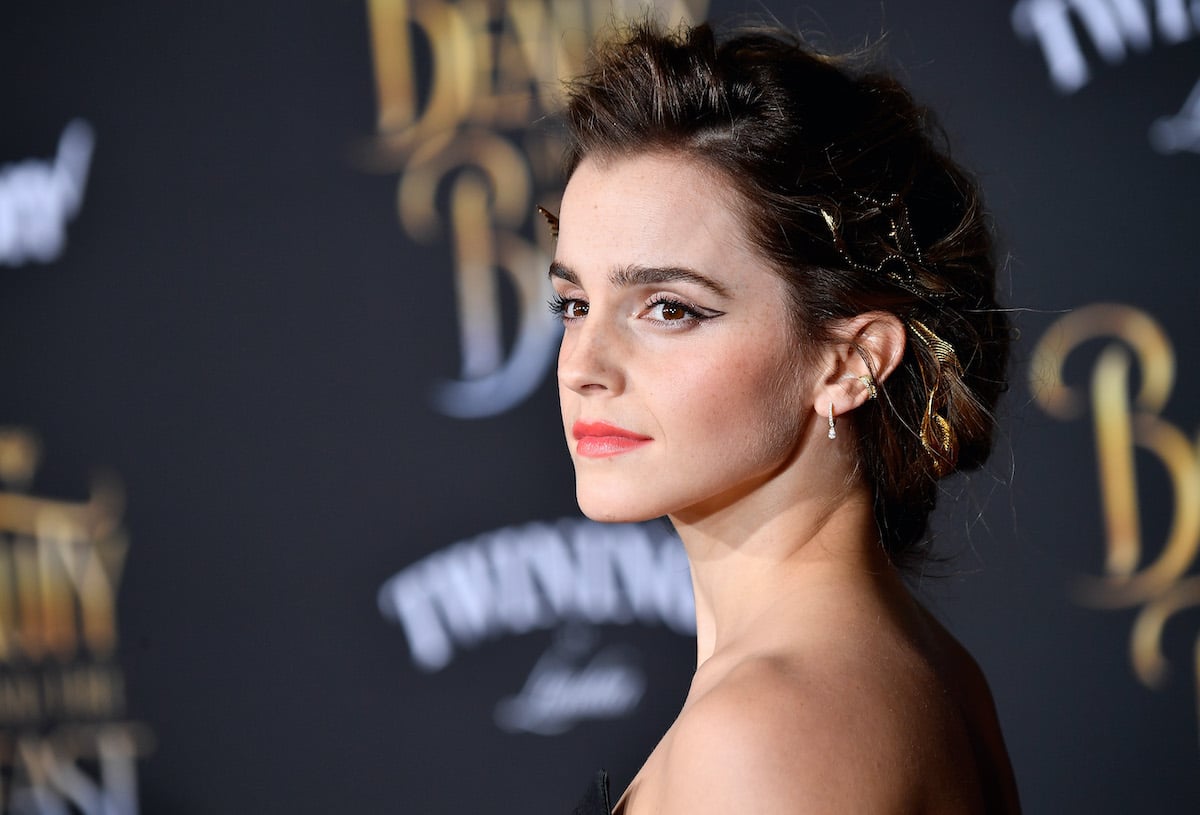 Back in February, rumors began swirling that Watson was retiring from acting. The Noah alum hadn't posted on social media for a lengthy amount of time. Her Instagram bio revealed that her page was "dormant" and not being updated. This caused some media sources to report that Watson's career was dormant as well. Naturally, fans of the actor were unnerved by the news. Some even begged Watson to not retire from acting.
Emma Watson shut down rumors that she's retiring from acting on Twitter
The rumors got so intense that Watson actually broke her social media hiatus to address them. On her Twitter page, she penned a note to fans sharing that she had no immediate plans to quit acting. "Dear Fans, Rumours about whether I'm engaged or not, or whether my career is 'dormant or not' are ways to create clicks each time they are revealed to be true or untrue," Watson penned. "If I have news – I promise I'll share it with you."
But just because Watson isn't planning on retiring doesn't mean she's always been sure about her journey as an actor. Though she was eager to portray Hermione Granger, she committed to the role when she was only 9 years old. As Watson aged, she began to question whether or not she had the right temperament to be an actor. In an interview with Vanity Fair, she opened up about examining if she was in the right job.
'The Perks of Being a Wallflower' actor felt she was too serious to be an actor
"I've been doing this since I was 10 or 11, and I've often thought, I'm so wrong for this job because I'm too serious; I'm a pain in the a**; I'm difficult; I don't fit," Watson revealed. Ultimately, however, Watson learned that her personality was actually a benefit to being an actor rather than a negative. "But as I've got older, I've realized, No! Taking on those battles, the smaller ones and the bigger ones, is who I am."
Watson questioning her profession makes perfect sense
While some people may be surprised to know an actor as successful as Watson questioned her career, it makes total sense. When Watson committed to being an actor, she had no idea exactly what it entailed. It's understandable that she would want to reexamine if it was still the right choice for her as she matured and learned more about herself. But we're sure her millions of loyal fans are all too pleased that she decided that acting was still the right path for her.