Emma Watson Won't Talk About Her Boyfriend for 1 Reason
Though Emma Watson is known for being very tight-lipped about her personal life, her determination to keep her private life private certainly hasn't quelled curiosity. Fans and the paparazzi are always itching to know about Watson's dating life and her home life. Earlier this year, Watson even made headlines when the media began speculating that she was engaged to her rumored boyfriend.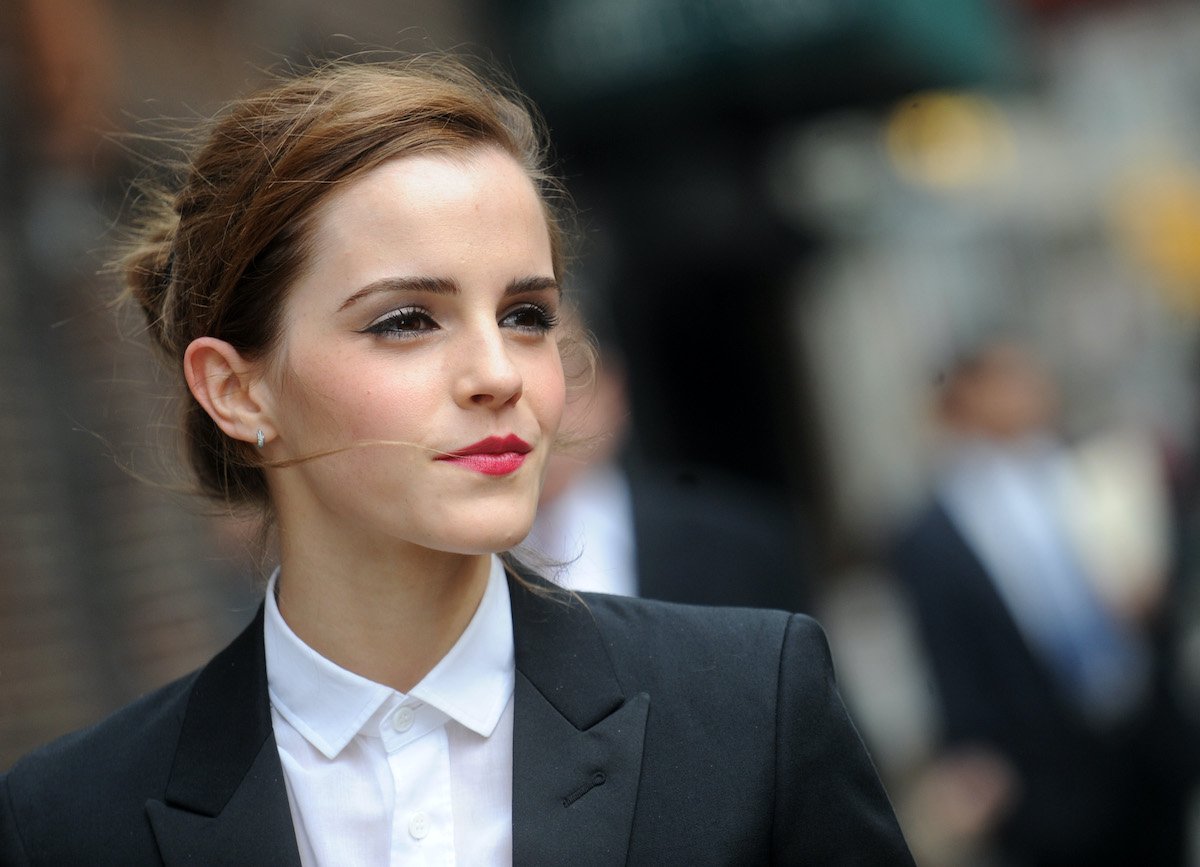 Funnily enough, Watson has never even confirmed that she is dating her rumored boyfriend, Leo Robinton, exclusively. The last time she spoke about her dating life, in an interview with British Vogue, she shared that she was going on dates with different people but mostly just enjoying being "self-partnered." However, since the paparazzi spotted her out with Robiton in October of 2019, and the pair shared a kiss, the media has assumed that Robinton is Watson's boyfriend.
Emma Watson squashed rumors that she was engaged and retired
The media reported that the pair's relationship was still going strong in 2021, and reports that Watson was planning to secretly marry her boyfriend began to fly. Things got so out of hand that Watson chose to address the rumors on one of her social media profiles.
"Dear Fans, Rumours about whether I'm engaged or not, or whether my career is 'dormant or not' are ways to create clicks each time they are revealed to be true or untrue," Watson penned in a message to her fans on Twitter in May. "If I have news – I promise I'll share it with you."
Why the 'Little Women' actor doesn't talk about her boyfriend
Continuing on, the Harry Potter alum shared that she was spending time with her loved ones and riding out the coronavirus (COVID-19) pandemic in the safest way she could. Considering that Watson's social media profiles have been dormant since then, fans have to assume that she doesn't have any big to share about her boyfriend or anything else. But Watson being tight-lipped about Robinton shouldn't come as a surprise to fans. Watson has shied away from talking about her partners for years. And back in 2017, she explained why she made that decision.
"I want to be consistent," Watson revealed to Vanity Fair. "I can't talk about my boyfriend in an interview and then expect people not to take paparazzi pictures of me walking around outside my home. You can't have it both ways. I've noticed, in Hollywood, who you're dating gets tied up into your film promotion and becomes part of the performance and the circus. I would hate anyone that I were with to feel like they were in any way part of a show or an act."
Watson fights to protect the privacy of Leo Robinton and the rest of her loved ones
We can certainly understand why Watson would want to protect her boyfriend and the rest of her loved ones from the media circus aspect of her life. It seems that if Watson has something important to share about her personal life, the news will be coming directly from her.