Emma Watson's American Accent: Disappointing Fans Since 2012
Emma Watson was perfect in the Harry Potter franchise. Her natural British accent was exactly what the role of Hermione Granger needed. Unfortunately, Emma's accent isn't perfect for every role.
When the new trailer for Little Women dropped, fans harped on Watson's American accent.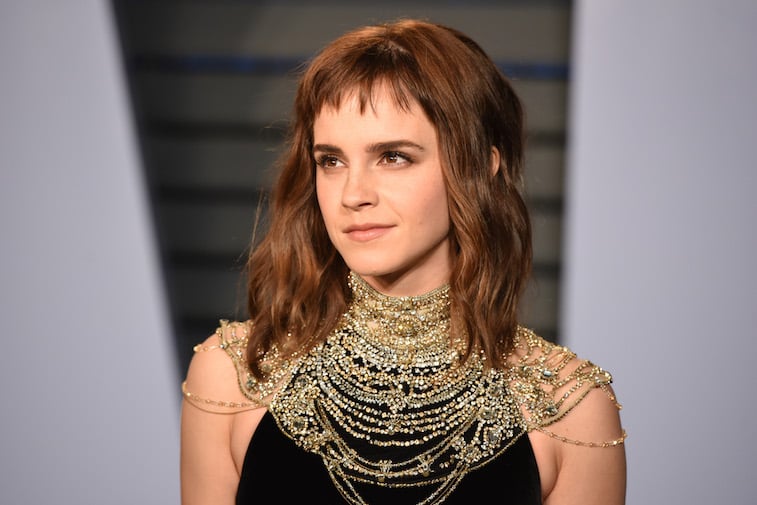 The movie looks great
Let's get one thing straight. The Little Women trailer was awe-inspiring. Saoirse Ronan is a force, and Meryl Streep is witty and beautiful, as always. The passion Saoirse gives off as Jo, one of the four March sisters, is contagious. Her monologues are so filled with emotion that they put a knot in your chest. And that's just from the trailer. We can only imagine how great the whole movie will be.
The trailer is so good that it's difficult to notice Watson's weird American accent. Of course, some fans did notice, and they immediately jumped on it. A Twitter storm ensued, as one always does.
Fans think Watson wasn't giving the accent her all
A lot of fans think Watson didn't really try to nail an American accent. To be fair, the trailer only shows one or two of her lines. It does seem like she's trying, although she still sounds quite British.
It's unclear how much screen time Watson will get in the movie. Her character, Meg March, is the oldest of the March sisters. She grows up, moves out, and gets married during the course of the story. It's possible she won't be present on screen as often as the younger sisters. So maybe fans won't be subjected to much of her American accent.
This was not the first time Watson failed at an American accent
In 2012 Watson started in Perks of Being a Wallflower, which came out in 2012. She got a lot of hate for her American accent in that film also.
Interestingly, Perks of Being a Wallflower is what convinced her to keep acting. She was considering going down a different path. She went to college and graduated from Brown University. Even though she's apparently lived in the US long enough to get her college degree, she still hasn't mastered the accent.
It's possible the internet is jumping to conclusions. Watson doesn't speak that often in the trailer. Maybe the lines in the trailer aren't the best example of her accent.
Either way, the movie is worth seeing. Little Women opens in theaters on Christmas.