Emma Watson's College Experience Made Chloe Grace Moretz Worry About Attending School
Emma Watson surprised a few people when she decided to attend college after starring in the Harry Potter franchise. Her fellow actor, Chloe Grace Moretz, considered following a similar path when she considered going to college as well. But Moretz personally heard about Watson's experience at Brown, which made her worry about her own college future.
Chloe Grace Moretz wanted to focus on acting before attending college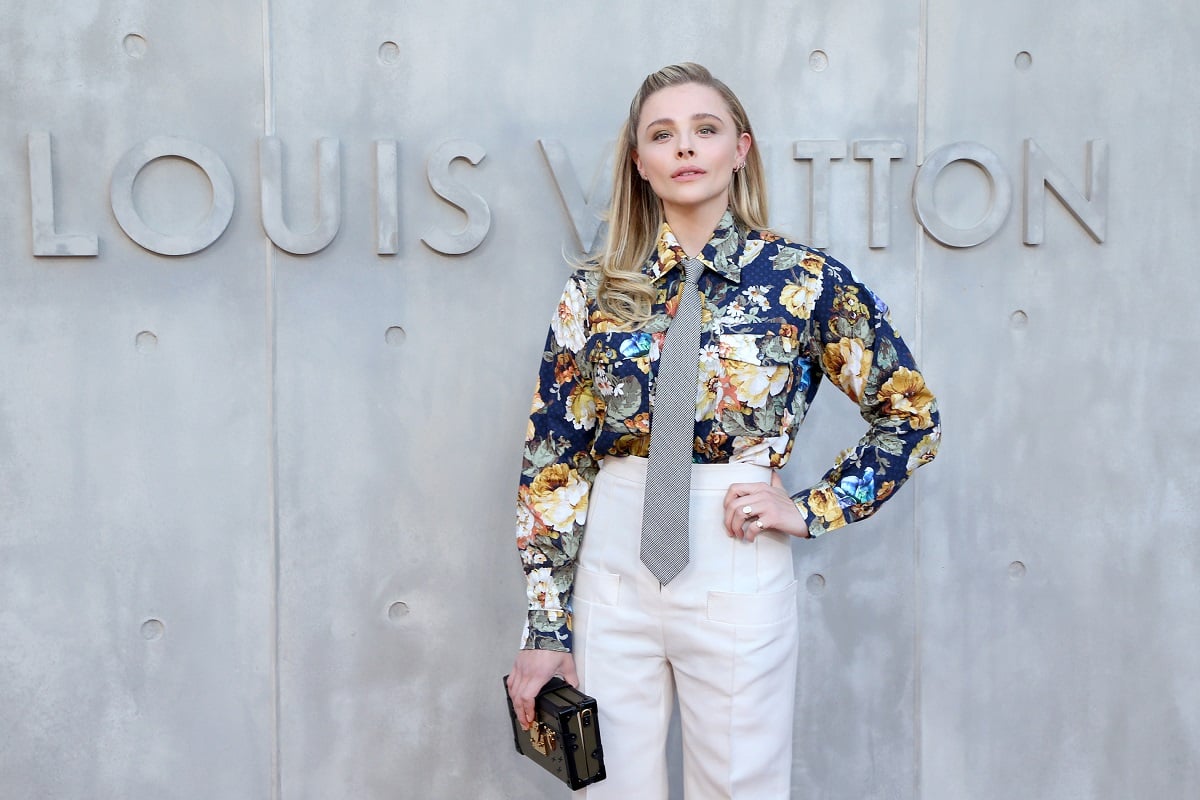 As most know, Moretz got her start in Hollywood at an early age. Before the actor had even reached her teens she already had films like Kick-Ass and 500 Days of Summer to her name. As she got older, however, Moretz took her future under consideration. Although she was curious about attending college at the time, Moretz wanted to indulge more in her acting career first.
For Moretz, both acting and school would've put too much on her plate.
"I want to be able to go to college, but I know that when I turn 18, I'm going to want to focus on my job. I think what I want to do is really focus on acting, really harbor that, and work really hard. When I have the chance, then I'll go to, like, NYU and take random classes and try some cinematography, art history, and abnormal psychology," she once said in an interview with Refinery.
For Moretz, both acting and school would've put too much on her plate.
"At the end of the day, my real job is acting. I value learning a lot, and I like learning, though. So, I will learn, but right now, it's hard enough to act and worry about school," she said.
Emma Watson's experience at Brown University made Chloe Grace Moretz worry about attending college
Emma Watson didn't seem to regret her decision to attend Brown University. The actor once told Parade in a 2010 interview that she valued her time at school. She even put her education above starring in films to dedicate herself to her school work.
"I get some amazing offers to act, and sometimes it's hard to say, 'No, I'm going to stay here and do my homework,'" she said. "People are like, 'What do you mean she's not available?' I may do some theater next summer, but this college experience is really important to me, and I won't give it up for anything."
Watson wasn't just going there for the sake of education, but to live through the college experience as a whole. Although it came with its pros and cons, Watson was glad to see she wasn't treated too differently from her peers.
"The amazing thing is that everyone here is interested in their own lives, so they aren't nosy about mine. I'm used to people being intrusive and gossipy, but I can be anonymous," she said. "My best friend at Brown has never seen a Harry Potter movie or read the books. And one guy I dated didn't know anything about the films, much less that I was one of the stars, which I found hilarious."
In 2014, Chloe Grace Moretz was also leaning toward going to college. But Watson's own Brown experience brought up certain issues she was concerned with.
"I have friends who went to Brown with Emma Watson, and it's sad, because everyone is like, 'Oh, my God, I shared a pencil with her,'" she once told the LA Times. "They act like they don't care, but they actually really do. It's kind of a curse."
Chloe Grace Moretz decided not to go to college because she didn't want to waste money
At the end of the day, the young actor decided she wouldn't go down the same path as Watson. Moretz chose not to go to college, as the more she learned about the education system the less she wanted to take part in it.
"When I turned 18, I decided that I couldn't justify the expense of college. I've made all my own money—I've worked my butt off, and all of [my] savings, I've made those myself. And I can't justify spending my own money and throwing it away to go to college just to pay it back for 15 years. That's going to make me resent an experience that should be so fulfilling," she said in an interview with Elle.
The If I Stay star shared the opinions of those who felt the value of college might have been overpriced.
"It should be free. You shouldn't have to buy education. That's something we need to give to the youth of America because it's going to raise income, it's going to raise job satisfaction, it's probably going to raise empathy and understanding of other people. Education is everything," she added.
RELATED: Emma Watson Recalls the Movie Role She 'Actually Fought For'