Emma Watson's Net Worth (and How Much She Made From 'Harry Potter')
Emma Watson may have started out her career as a child star, but she's managed to find major success since playing Hermione Granger in Harry Potter. Still, she does have the franchise to thank for not only an impressive income, but for a platform to launch any career she wanted. The 28-year-old actress and humanitarian …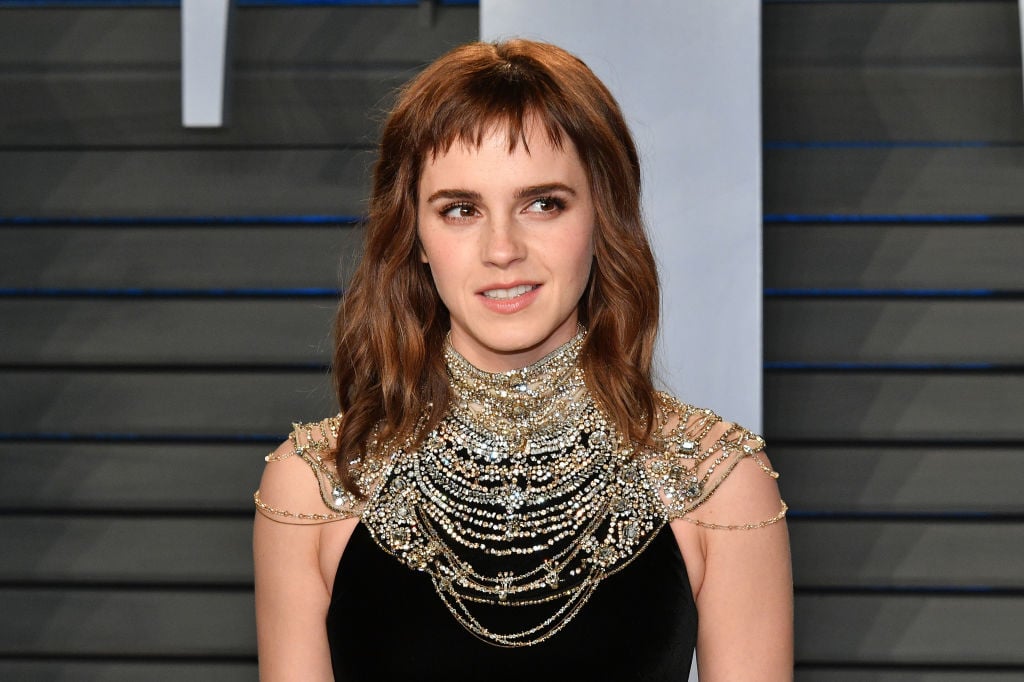 Emma Watson may have started out her career as a child star, but she's managed to find major success since playing Hermione Granger in Harry Potter. Still, she does have the franchise to thank for not only an impressive income, but for a platform to launch any career she wanted.
The 28-year-old actress and humanitarian has not only followed a career filled with passion, but she's managing to still rake in millions. Here's not only how much Watson made from Harry Potter, but her current net worth and what she's been doing with her career since.
She made $60 million from Harry Potter
Even though we know the Harry Potter franchise was a major hit, we can't help but feel shocked by just how much Watson earned for playing Hermione Granger. According to The Hollywood Reporter, she raked in $60 million over the course of eight movies.
Considering she was just 11 years old during Harry Potter and the Sorcerer's Stone's 2001 release, it took her years before she realized just how much of a fortune she was earning. "By the third or fourth film, the money was starting to get serious," Watson told British Vogue. "I had no idea. I felt sick, very emotional."
She only found out by having a "money conversation" with her father when she was 17 years old. At that point, she was still getting an allowance of just $75 a week.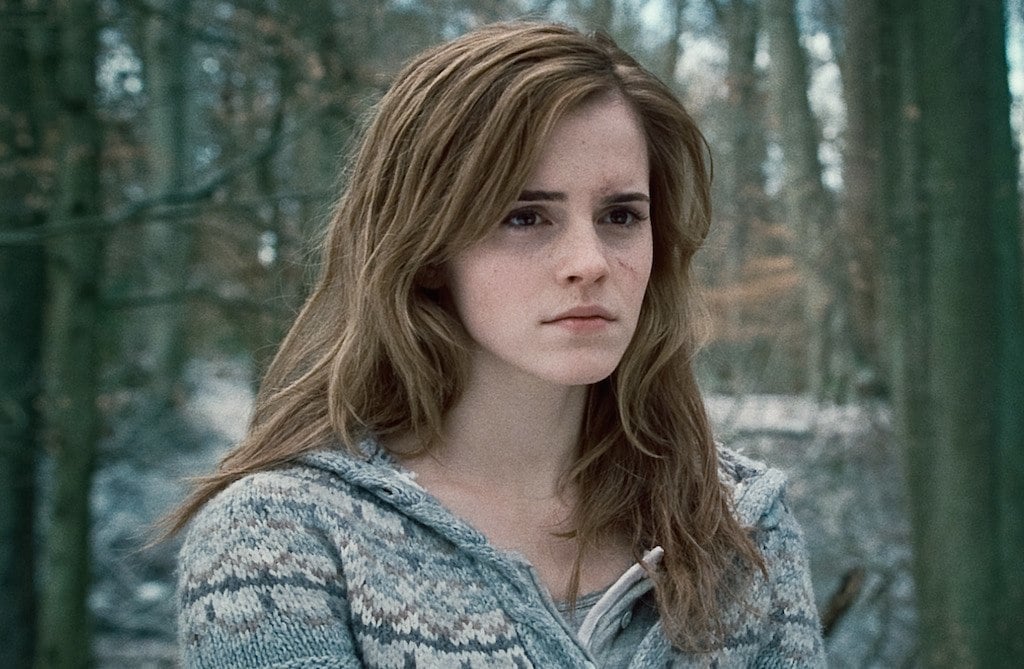 Her net worth is $80 million
Quite a far cry from her weekly allowance, Watson is now worth a whopping $80 million, according to Celebrity Net Worth. While her role Harry Potter contributed to the vast majority of her income, she managed to continue earning millions once the series came to an end.
Watson stuck with her acting career, starring in movies such as The Perks of Being a Wallflower (2012), The Bling Ring (2013), and The Circle (2017). She's also set to star in Little Women, which has a 2019 release date.
Our favorite role she played post-Harry Potter, however, was her portrayal of Belle in 2017's Beauty and the Beast. She was pretty much made for the part, considering she told CNN, "I didn't have to learn a single lyric because I already knew the songs by heart."
Not only did Watson land her dream role, but she earned a reported $3 million for the role upfront. Plus, The Hollywood Reporter revealed that if the film were to reach a $750 million global income, Watson would end up making closer to $15 million for the role overall. Given that the movie ended up grossing $1.26 billion worldwide, we're pretty sure she went home with quite a hefty paycheck.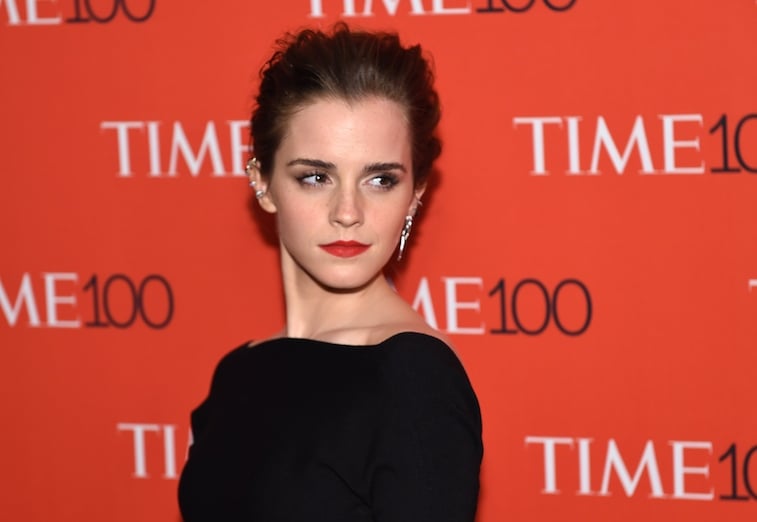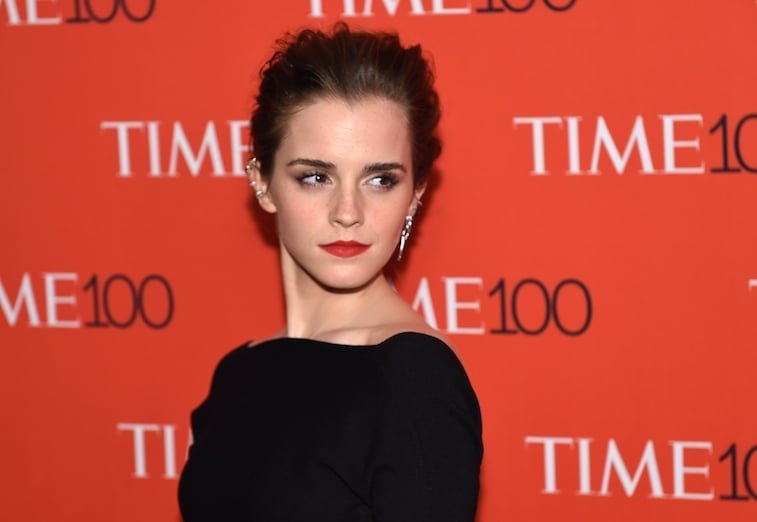 She earned her bachelor's degree from Brown University
Watson didn't even put her acting career on hold while she decided to pursue an education from Brown University. She earned her bachelor's degree in English literature in 2014, where she began her freshman year in 2009. Throughout the course of her Ivy League experience, she also studied at England's Oxford University, and only took one year off from school in 2011.
She was appointed UN Women Goodwill Ambassador
Just after Watson graduated from college in 2014, she was appointed UN Women Goodwill Ambassador. Over the years, she's proven her commitment to empowering young women and becoming a voice for her generation. In her efforts, she became an advocate for the UN Women's HeForShe campaign, which sparked support from men and women for gender equality.
"Being asked to serve as UN Women's Goodwill Ambassador is truly humbling," Watson said of her involvement. "The chance to make a real difference is not an opportunity that everyone is given and is one I have no intention of taking lightly. Women's rights are something so inextricably linked with who I am, so deeply personal and rooted in my life that I can't imagine an opportunity more exciting. I still have so much to learn, but as I progress I hope to bring more of my individual knowledge, experience and awareness to this role."