Emma Watson's Worst Date Was With a Fatphobic 'Nutter'
We have all probably experienced an awful date, that when now looking back on it, either make us cringe or laugh. It may be comforting to know that celebrities also go through bad and occasionally weird dating experiences. 
Emma Watson is no exception. The actor recalled a date she had with a man who was too obsessed with how people looked. Her date was so unpleasant, the actor had only one word to describe him: nutter.
Who is Emma Watson?
Watson was born in Paris, France, but was raised in England. According to Biography, Watson was interested in acting from an early age and attended the Stagecoach Theatre Arts School.
When she was nine years old, Watson's theater teachers suggested her agents casting for Harry Potter and the Sorcerer's Stone. Watson had to audition eight times for the role of Hermione Granger. She landed the role and made her big film debut. 
Watson has also been interested in fashion for quite some time. In 2009, she became the face of Burberry's Autumn/Winter collection, then again for their 2010 Spring/Summer collection.
Also, in 2009, Watson started attending Brown University. She has stated she chose an American school so she could study multiple subjects and have some anonymity. She graduated in 2014 with a degree in English. That same year, Watson was appointed a UN Women Goodwill Ambassador.
After her Harry Potter career, Watson has continued to have a steady acting career. She has landed various roles in major films such as The Perks of Being a Wallflower, The Bling Ring, and the live-action adaptation of Disney's Beauty and the Beast. Watson's most recent role was Meg March in the 2019 adaptation of Little Women.
Emma Watson's love life and current relationship status
Related: Rupert Grint Saw 'Sparks' Between Emma Watson and Tom Felton During 'Harry Potter,' So Your Childhood-Self Can Freak Out Now
Pop Sugar reports Watson's first public relationship was in 2006 with a rugby player, Tom Decker. The two dated for a year before breaking up due to growing apart.
She then had a few short romances, one being with a diamond heir, Francis Boulle, in 2008. Boulle broke things off because he wanted to make a name for himself and not just be known for dating Watson.
Watson then had a year-long relationship with a British Financier who was seven years older than her named Jay Barrymore. Watson was attending Brown University at the time, and the long-distance became too much for the couple. 
In 2011, Watson met actor Johnny Simmons on the set of The Perks of Being a Wallflower, and the two started dating. However, Watson studied at Oxford University during this time, and rumor has it that Simmons did not want to move to England. Hence, the two broke off their relationship.
Watson then dated a couple of fellow Oxford students. She then dated Roberto Aguire in 2015 after meeting him on the set of Harry Potter and the Goblet of Fire. However, this relationship didn't last long because later that year, Watson started dating William "Mack" Knight, a Silicon Valley Manager. The two dated for two years, and Watson was very private about this relationship. 
The worst date she's ever had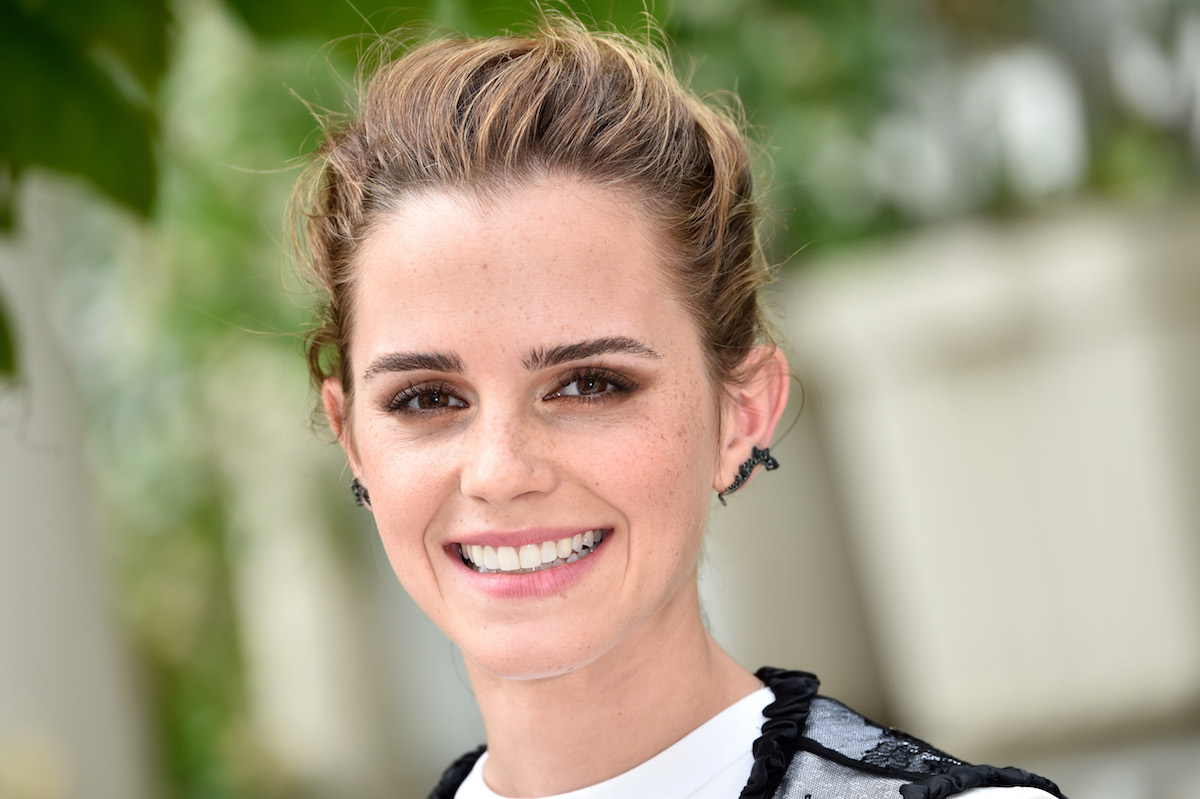 Watson told The Telegraph, reports People, her worst date was with a man who was super vain. She said: "The worst date I've even been on was a guy who told me he couldn't be friends with fat people or anyone who was unattractive. I realized pretty quickly that he was a nutter."
When it comes to dating, Watson isn't a fan of dating apps. She told British Vogue in a Dec. 2019 interview that they're just not feasible for her. "Dating apps are not on the cards for me," she said. "I'm very lucky in the sense that because I went to university and because I've done these other things outside of film, my friends are really good at setting me up. Really good. And what's really nice is some of my best friends are people I got set up on a date with and it didn't work out."
Currently, Watson is getting serious with a LA businessman named Leo Robinton. Not much is known about Robinton. According to Elle, the pair has been dating since 2019 and seems to be still going strong. Hopefully, Watson won't be suffering through any more bad dates.