The Emmy Awards: Drag Performer RuPaul Could Make History at This Year's Event
Since RuPaul started producing and hosting the reality competition series RuPaul's Drag Race, he has been snatching awards — and wigs— left and right. Throughout the years, he's taken home countless trophies for the television show as well as its spinoff, RuPaul's Drag Race: Untucked. But the famed television host's winning streak appears to be far from over. RuPaul and his successful franchise already snagged two awards at the 2021 Creative Arts Emmys and could be winning a few more trophies at the 73rd Annual Primetime Emmy Awards. And if he does, he'll make award show herstory!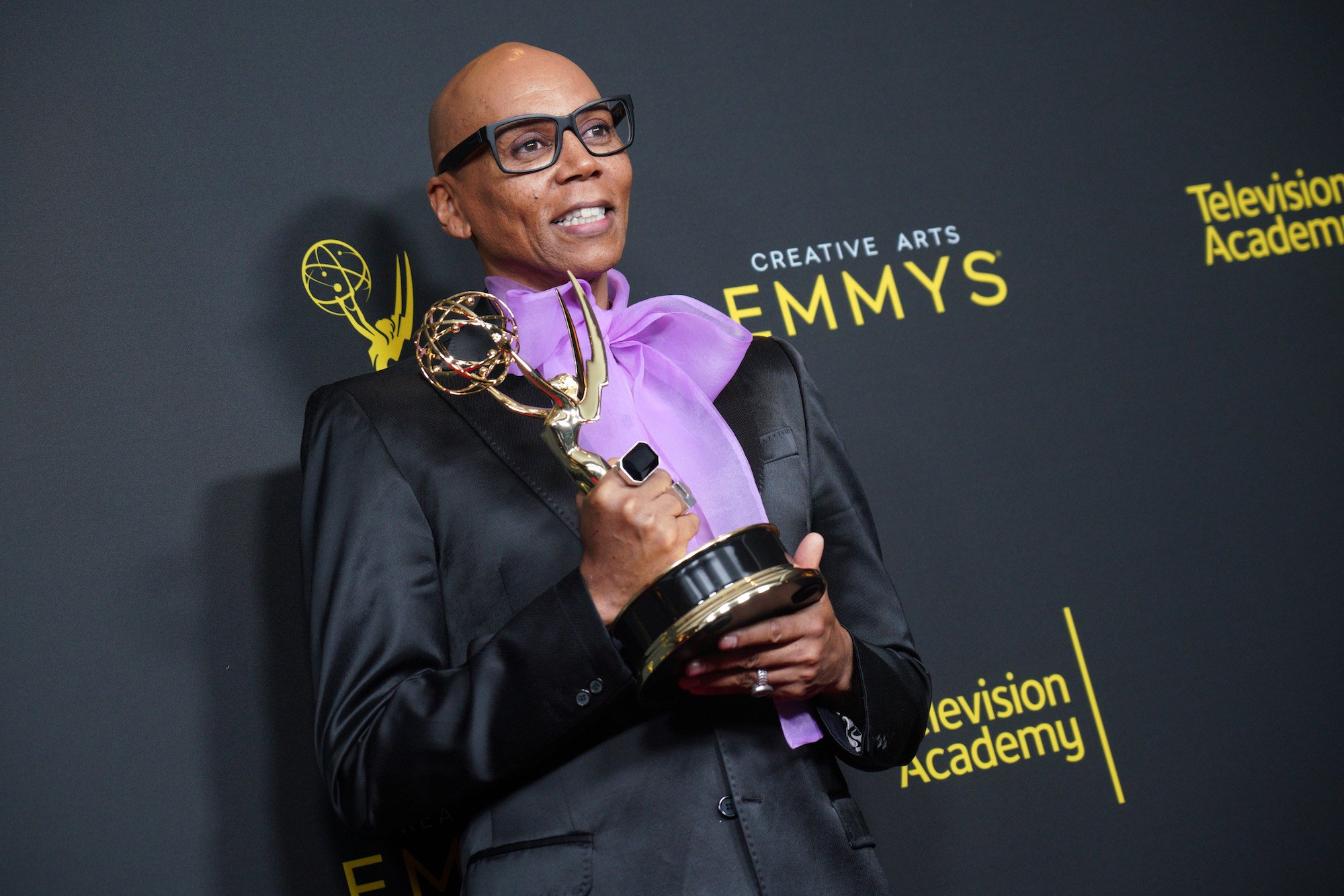 RuPaul's 2021 Emmy Awards' nominations for 'RuPaul's Drag Race' are impressive
Twelve years ago, RuPaul's Drag Race premiered on Logo TV and followed nine contestants as they competed to become "America's Next Drag Superstar."
Since then, RuPaul's Drag Race has become a cultural phenomenon, inspiring not only a generation but several spinoff series, including RuPaul's Drag Race: Untucked and RuPaul's Drag Race All-Stars.
Today, RuPaul's Drag Race is among the best reality competition shows on TV and has plenty of awards to prove it.
The hit series has earned three Critics Choice Awards, a GLAAD Award, and an MTV Movie & TV Award. It has also won three consecutive Primetime Emmy Awards for Outstanding Reality-Competition Program.
This year, the reality series is up for six awards at the 73rd Annual Primetime Emmy Awards, including Outstanding Unstructured Reality Program, Outstanding Production Design for a Variety, Reality or Competition Series, and, once again, Outstanding Competition Program.
Meanwhile, producer/host RuPaul just landed his 10th win during the 2021 Creative Arts Emmys, which proved to be a history-making moment for America's first drag superstar.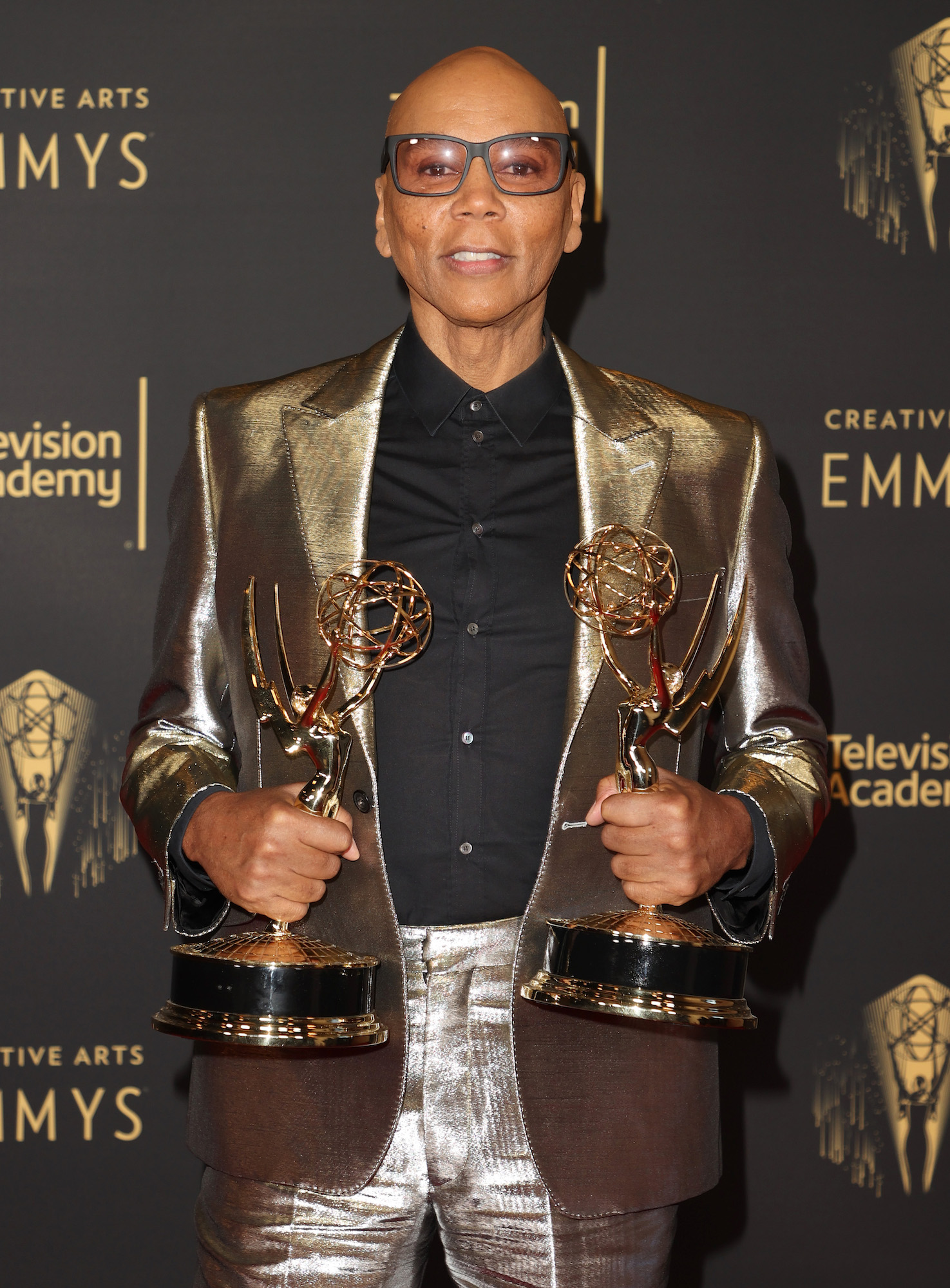 RELATED: RuPaul: The Many (Non-Drag Queen) Entertainers Who Inspired Him
RuPaul could become the first person of color with the most Emmy wins
Though RuPaul "done already done had" his Emmys 10 times over, there's a good chance that his luck won't be running out anytime soon.
According to Billboard, the famed drag performer is currently tied with cinematographer Donald A. Morgan as the most-awarded Black artist in Emmys' history. But, if RuPaul snags another trophy at the 73rd Annual Primetime Emmy Awards, he will become the first person of color to win the most Emmys.
Suppose RuPaul does end up winning big at this year's event. In that case, it will mark RuPaul's Drag Race's latest accomplish of the year, which saw Los Angeles-based performer Symone being crowned "America's Next Drag Superstar" of season 13 in April 2021, followed by season 2 alum Kylie Sonique Love winning the All Stars 6 crown early this month.
'RuPaul's Drag Race' resonates with people from all walks of life
RuPaul's Drag Race has been such a success over the last few years for many reasons. Though it is one of the only show's on television that celebrates the LGBTQ community, it's also a program that brings people together.
"It's more than TV," RuPaul's Drag Race's executive producer Randy Barbato told Entertainment Tonight In 2018. "These are very dark and tumultuous times we're living in. RuPaul's Drag Race delivers a ray of light during dark times. It reminds people that there's hope in our world. If you're an outsider or you don't fit in, there's a place for you. There's a family for you. Other shows have one gay character or two characters. We have the full pu pu platter."
RuPaul had a similar sentiment two years prior, telling ET that his show encourages people to be themselves, which he's found to be the greatest reward of all.
RELATED: RuPaul Spends $10,000 on Gowns for 'Drag Race' — Many Contestants Don't Have that Luxury
"I think about all the kids who watch this show all over the world, who finally have an emotional navigation system," RuPaul told the outlet following his very first Emmy win in 2016. "This show, and the hundreds of girls who have come through our show, have told their stories so graciously and have really helped young people around the world navigate their lives, and I think I'm the most proud of that."
The 73rd Annual Primetime Emmy Awards airs on Sept. 19 at 8 p.m. ET/5 p.m. PT on CBS. See the complete list of nominees on the official Emmys website.