Emmys 2020: Will Brad Pitt and Jennifer Aniston Have Another Award Show Reunion?
Twenty years to the day after actors Jennifer Aniston and Brad Pitt tied the knot, both are celebrating Emmy Award nominations. They've long since divorced, but both are active in show business. And they've caused media hype when spotted together at award shows in 2020. Is another reunion on the horizon?
Brad Pitt and Jennifer Aniston were married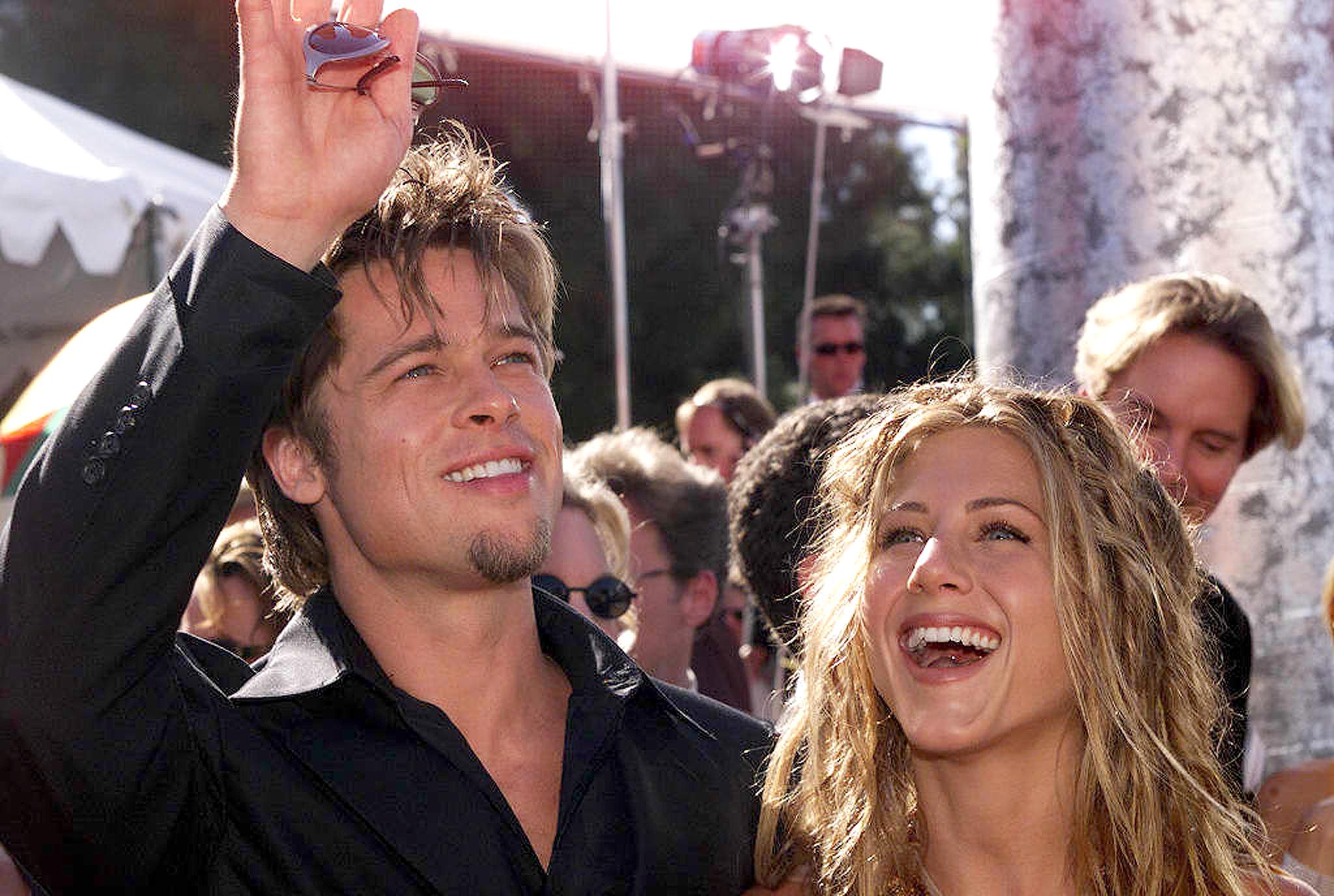 RELATED: Brad Pitt on His Marriage 'Pact' With Jennifer Aniston: 'When That Dies, We Do'
Pitt and Aniston started dating in 1998. At the time, Aniston was at the height of her Friends popularity, starring in one of the most popular turn-of-the-century sitcoms. Pitt was having a moment as well, leading one of his biggest films to date, Fight Club, in 1999.
Aniston and Pitt married in a small ceremony on July 29, 2000. In 2002, they were each nominated for Emmys for Friends and, when Aniston won, she thanked her husband. In January 2005, Pitt and Aniston announced their separation. They were divorced later that year.
They reunited at the 2020 SAG Awards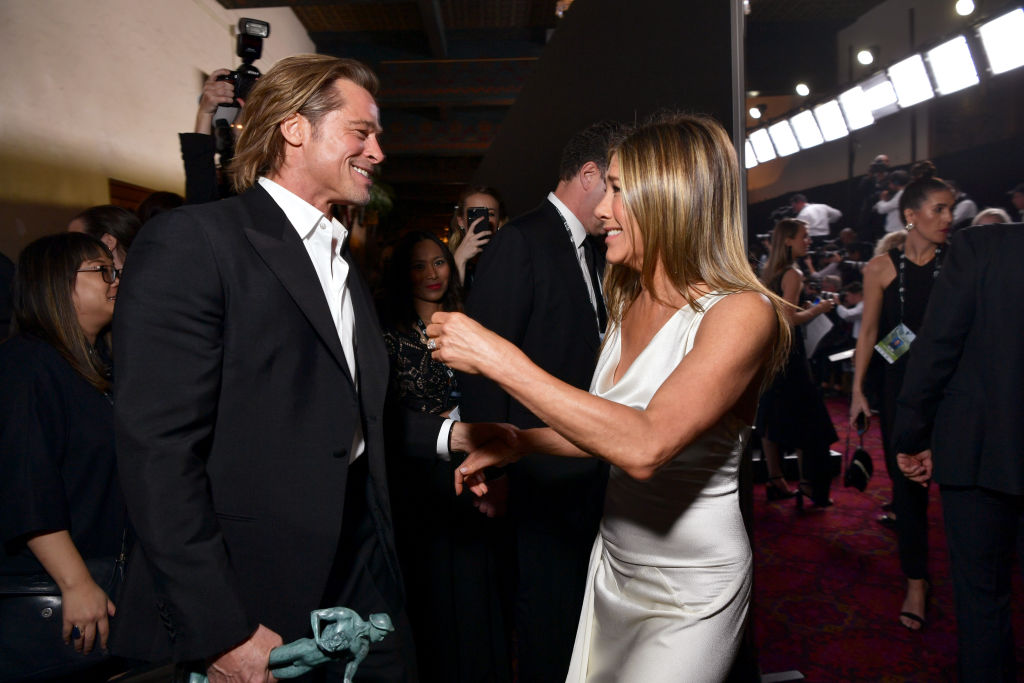 RELATED: Here's Why Jennifer Aniston And Brad Pitt Laughed About the Dating Rumors After Their SAG Awards Reunion
Both Aniston and Pitt have remarried and divorced in the years since. Aniston was with writer and actor Justin Theroux, while Pitt had a decade-long relationship with actor Angelina Jolie before separating in 2016. Neither has been officially linked to anyone since.
In January 2020, 15 years after announcing their separation, Pitt and Aniston crossed paths. First, they attended the Golden Globe Awards as nominees. Then, both won at the Screen Actors Guilds Awards. While Aniston and Pitt were at the events separately, photographers caught them chatting at the SAG Awards.
Both actors are nominated for Emmys
RELATED: Could 'The Morning Show' Help Jennifer Aniston Finally Shed Her 'Friends' Character, and Earn Her Another Emmy?
Months later, the TV awards event of the year, the Emmys, is set to take place. On July 28, 2020, the nominees were announced, and both actors are on the list. Aniston is nominated for her work on The Morning Show, earning a nod for Outstanding Lead Actress in a Drama Series.
This is Aniston's first Emmy nomination in 11 years. But it's been even longer for Pitt, who hasn't received a nod from the Television Academy since the aforementioned Friends nomination. He is up for the same award this year — Outstanding Guest Actor in a Comedy Series — for a Saturday Night Live appearance.
The Emmys may be virtual this year
RELATED: Why Is Jimmy Kimmel Still Hosting the Emmys?
Those hoping for another photo op between the two exes will be disappointed. Due to the coronavirus (COVID-19) pandemic, the 2020 Emmy Awards ceremony is expected to be a virtual event. While other events during this time have been delayed, the Emmys will continue, albeit with adjustments.
However, even if the Emmys were happening as usual in 2020, Pitt and Aniston might not be there together. In past years, the Guest Actor and Actress awards were given out during the Creative Arts Emmys ceremony, which takes place the week before the live telecast.