Emmys 2021: 'This Is Us' star Mandy Moore's Essential Accessory Ahead of Awards Show
Mandy Moore revealed her essential accessory ahead of the 2021 Emmy Awards, and it's familiar to most working moms. Moore, who welcomed her first son Gus with husband Taylor Goldsmith on Feb. 20, posted a photo of what she called "MVP prep" to her Instagram story. Moore will celebrate This Is Us' six nominations ahead of the show's final season, which will air beginning January 2022.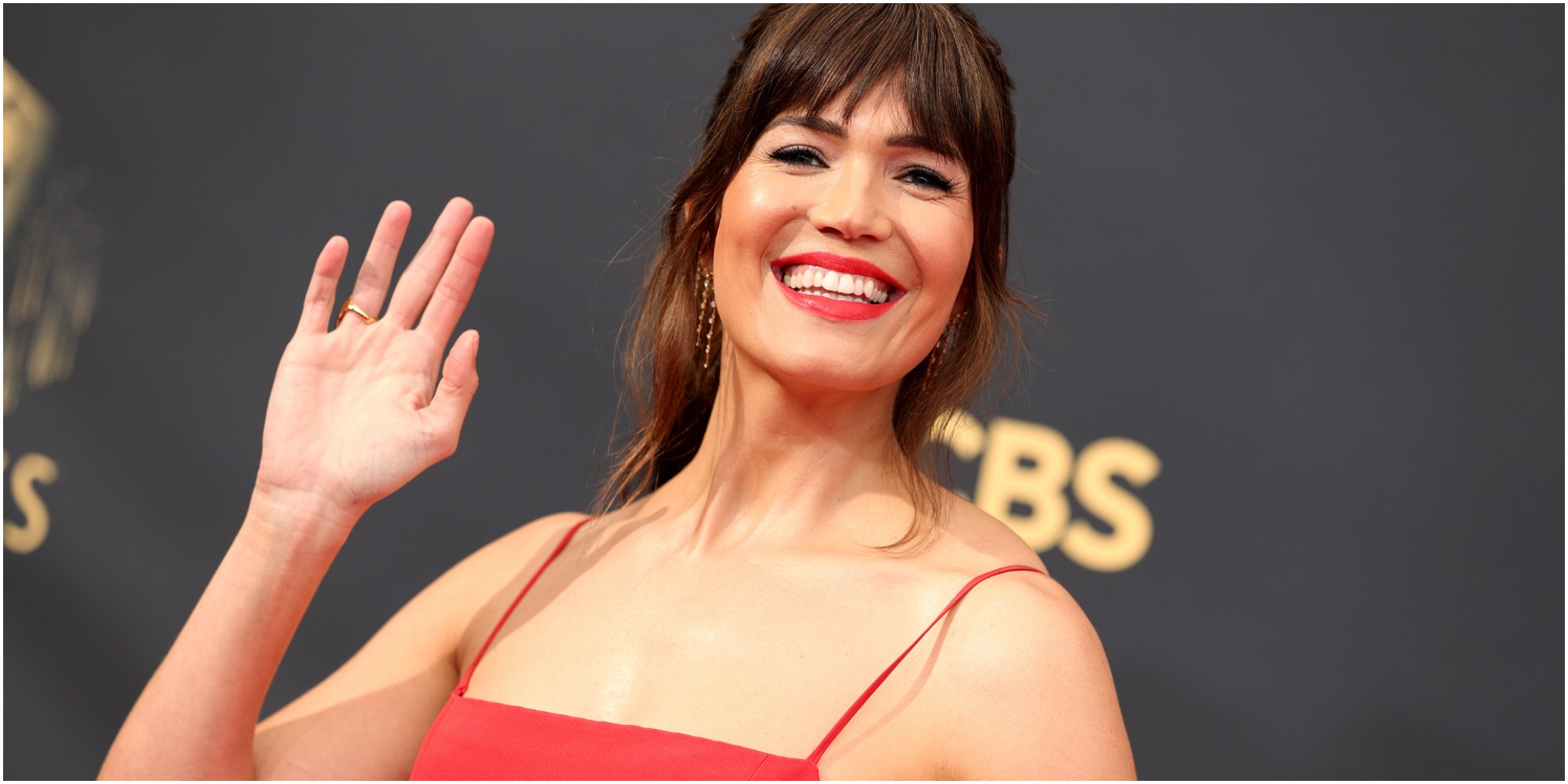 What we know about season 6 of 'This Is Us'
This Is Us has already begun filming its final 16 episodes. The show, which tells the story of the Pearson family, has been an Emmy winner for NBC in years past, scoring a golden statuette four times in its five-year run.
Season 6 of This Is Us will make its debut during the first month of its year and will reportedly air its episodes in a largely uninterrupted run until the series finale.
"We know saying goodbye to the Pearsons will be hard enough. And we wanted to give fans as close to an uninterrupted run as we can," said Frances Berwick, chairman of entertainment networks at NBCU Television and Streaming.
As fans lament the end of the series, its creator Dan Fogelman continues to follow a plan he put in place when he knew he wanted to wrap up the show in six seasons.
"We never set out to make a television series that was going to last 18 seasons, so we have a very direct plan. I have script pages I have written. We have a plan for what we're going to do, and I know what the plan is," Fogelman said in an interview with The Hollywood Reporter in April 2019.
Mandy Moore showed off her VIP accessory
Moore added a photograph of her Motif Luna breast pump. She wrote across the photo, "Tonight's MVP accessory."
Moore also gave her Instagram followers a behind-the-scenes look at her Emmy prep on her story. She visited celebrity facialist Iván Pol to get an LED light therapy treatment before walking the red carpet.
"Working some magic for the Emmys tomorrow," she captioned a separate Instagram Story post, thanking Pol's work later with a selfie. She wrote, "No makeup and greasy hair aside. Thanks for helping this tired mama look like she got some zzzzzs."
Moore has been open about her challenges as a mom
Moore has been open about her struggles as a new mother since welcoming Gus into the world. She spoke honestly about her issues with breastfeeding on her social media account, lamenting how the process is not always "smooth sailing."
However, she explained that she would not trade this bonding experience for anything in the world.
She spoke about while the experience has been challenging, including timing her life around feedings and pumping when she is on the set of This Is Us, nursing her son has been a "beautiful, messy and an oh so rewarding experience I will treasure forever."
The 73rd Emmy Awards, hosted by Cedric the Entertainer, airs live from 8-11 p.m. EST on CBS.