Emmys 2021: 'WandaVision' Stole the Emmy for Outstanding Fantasy/Sci-Fi Costumes
WandaVision marked the first direct-to-streaming show for Marvel Studios in 2021. Now, it earned the second-most Emmy nominations for any television series. And the WandaVision costumes stood out. Ahead of the 73rd Emmy Awards, Elizabeth Olsen and Vision already took home some big wins for Marvel, including the Emmy for Outstanding Fantasy/Sci-Fi Costumes.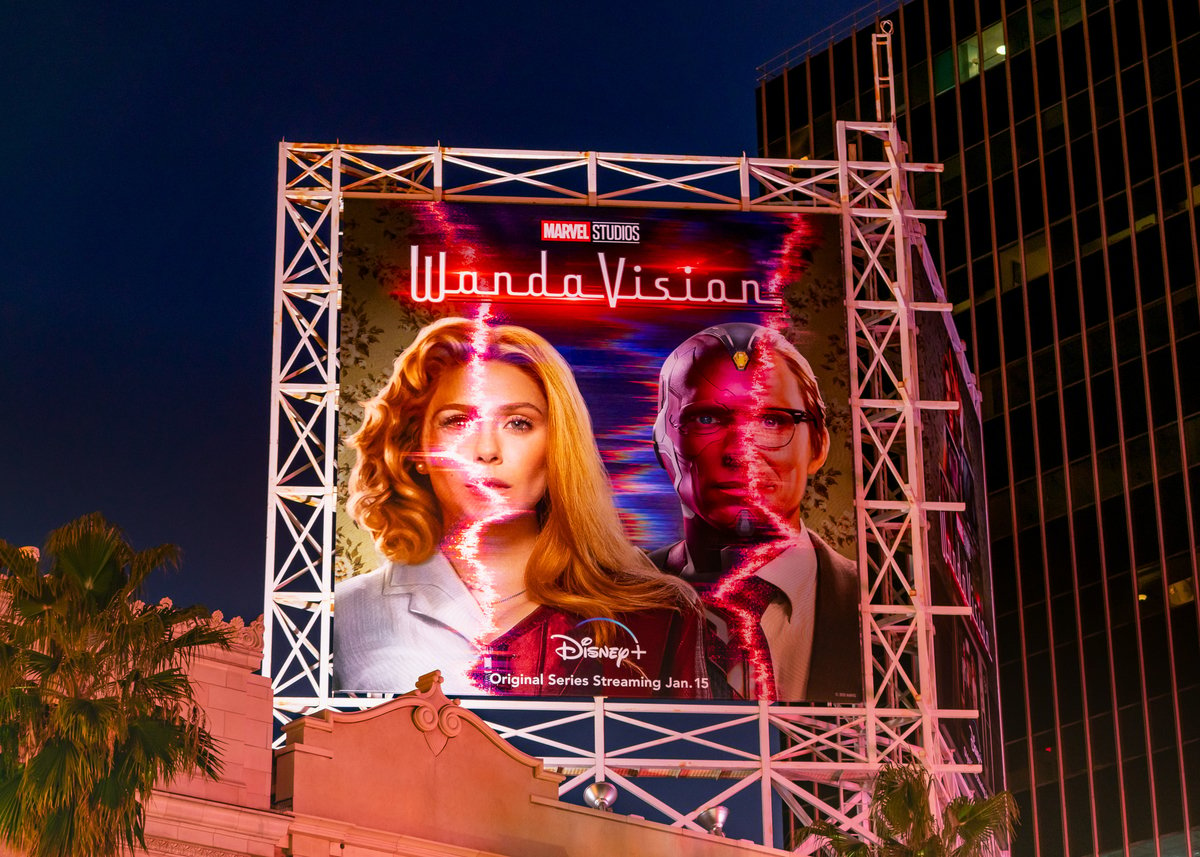 'WandaVision' earned the second-most nominations for tv series
Marvel's first foray into the world of streaming shows made huge waves.
Earning the second-most nominations for a TV series, WandaVision comes behind The Crown and The Mandalorian, each with 24 nominations.
Whereas Agents of SHIELD and Agent Carter fell short of Marvel's expectations, the Disney+ shows have performed exceptionally well. Sparking buzz across the internet with each episode, Marvel Studios finally found their stride in television.
At the first ceremony of the 2021 Creative Arts Emmys on Sept. 11 and 12, Disney+ secured six awards in total, WandaVision winning three of those.
In July, WandaVision earned 23 Emmy nominations in total. Those included Outstanding Period And/Or Character Makeup (Non-Prosthetic) and Outstanding Period And/Or Character Hairstyling.
While Period Emmys often go together, it's rarer for a show to earn a nomination for Outstanding Fantasy/Sci-Fi Costumes.
The 'WandaVision' costumes earned it the Outstanding Fantasy/Sci-Fi Costumes nomination
Following the events of Avengers: Endgame, a distressed Wanda inadvertently creates an alternate reality, one where life resembles the sitcoms of the decades since the 1950s. However, as cracks in the illusion form, modern and sci-fi elements slowly bleed into Wanda's perfect world.
Such a premise called for the costume department to cater to different eras seamlessly.
Costume Designer Mayes C. Rubeo, known for James Cameron's Avatar and the Thor franchise, was the first Latina in Oscar history to be nominated for best costume design.
Working closely with Taika Waititi (Thor: Ragnarok) on several films, Rubeo has over 30 years of experience in costuming.
"I went through my collection of textiles that I own throughout the years and get the best ones appropriate for the fashion period," Rubeo said to Be Latina.
The advice she follows for her craft boils down to following her gut.
"I'm very instinctive in my life. I follow my gut feeling," Rubeo told Be Latina. "The moment that I divert from that, things go wrong. So I learned to really follow my instinct and go for it, and it has always worked for me."
Rubeo led the costuming team along with Assistant Costume Designers Joseph Feltus and Daniel Selon. Virginia Burton acted as the Costume Supervisor.
With its Outstanding Fantasy/Sci-Fi Costumes win, 'WandaVision' contends for eight more Emmys
While WandaVision won Outstanding Fantasy/Sci-Fi Costumes, it won two other categories.
Outstanding Production Design For A Narrative Program (Half-Hour) and Outstanding Original Music And Lyrics for Agatha All Along.
However, these wins only mark the beginning.
WandaVision competes in eight more categories on Sept. 19, hoping to bring home even more wins.
The 73rd Emmy Awards airs live on CBS Sunday, Sept. 19 at 5 p.m. PST / 8 p.m. EST.
RELATED: 'WandaVision': Elizabeth Olsen's Scalet Witch Costume Almost Looked Totally Different