'Empire:' Did Any Cast Members Ever Date in Real Life?
Empire quickly rose to become one of Fox's most talked-about shows when it premiered back in 2015. Since then, there have been various romances on the show, some of which have panned out and some that have not. But behind all of the characters are cast members who play these roles — have any of them ever dated in real life?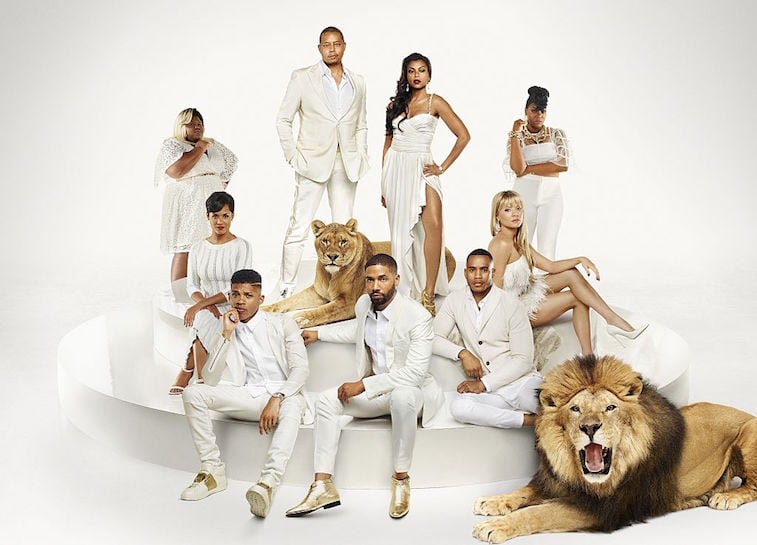 Andre Lyon and Anika are engaged in real life
Andre Lyon, who is played by actor Trai Byers, had romantic flings with several women throughout Empire's run (the show is currently in its sixth and final season). However, none of them were the woman he actually fell in love with. Andre is married in the first three seasons of the show, but after losing his wife, he becomes involved with Nessa, Charlotte, Pamela, and Terri, all at different points over seasons 3, 4, and 5. However, in real life, Byers starts dating Grace Gealey, who played Anika on the show. Gealey and Byers hit it off while shooting season 1 and became engaged quickly. They wed back in 2016.
Luscious and Cookie Lyon have never had an off-screen romance
Luscious and Cookie Lyon have always had an interesting relationship on the show; Cookie, played by Taraji P. Henson, always felt she had a stake in her ex-husband's record label after taking the fall for his drug deals, which earned her a 17-year prison sentence. Luscious is played by Terrence Howard, and though the two co-stars have always been friends (they've worked together in the past), they have never dated in real life. Henson was with her high school sweetheart up until his tragic death in 2003; she dated around but has been with former NFL player Kevin Hayden since 2016. Howard is currently engaged to his ex-wife Mira Pak. The two were married from 2013 to 2015, then divorced but announced their re-engagement in December 2018.
Hakeem Lyon never dated any of his on-screen love interests
On the show, Hakeem Lyon, who is played by Bryshere Y. Gray, has been romantically involved with several women. Tiana, Camilla, Anika, Valentina, and Laura have all been love interests of his. He was rumored to have been in a relationship several years back, though he kept it quiet and the woman he was dating wasn't well known to the public. However, there were also rumors that he was dating Serayah McNeill, who plays Tiana on the show. But in an interview in 2016, Gray said he wouldn't date a co-star.
The cast has remained very close friends in real life
Though most of the relationships on the show haven't transitioned to real life, the cast members have been close friends since they started filming. The show has now been on for six seasons, and it's given the cast members plenty of time to get close. When everything happened with Jussie Smollett earlier this year (Smollett was accused of staging a racist and homophobic attack on himself) his co-star Terrence Howard stood by his side, but here were mixed rumors that other co-stars wanted him off the show. Overall, though, the cast has become like a family over the last five years.