Micheal Ward Said This 'Empire of Light' Scene was 'Traumatic' to Film
Sam Mendes' Empire of Light is one of three high-profile movies released this year (The Fabelmans and Bardo being the other two) where a celebrated filmmaker reexamines his childhood and the importance of cinema in their life. The cast includes multiple Academy Award winners, but the film's central relationship features Micheal Ward in one of the biggest roles of his young career. 
Ward's inclusion in the plot allows the movie to explore love from a different perspective and the impact of racism on events so mundane as food etiquette inside a movie theater. 
In 'Empire of Light', the power of cinema helps two characters find love
In Empire of Light, Olivia Colman plays Hilary, the manager of a rundown movie theater on the English coast in the 1980s. She does her best to keep up appearances at work, including placating the sexual advances of her boss Donald Ellis (Colin Firth), but her loneliness and related mental health problems are beginning to take a toll on her wellbeing. 
Everything changes after Stephen (Ward) is hired to work at the theater. As a young black man, he has his own list of personal and societal issues to contend with, but he and Hilary find comfort and eventually romance in one another as they search for meaning in their lives.
There's a lot of talent both in front of and behind the camera, but the early consensus is that Empire of Light is lesser than the sum of its parts. It currently has a 43% rating on Rotten Tomatoes. Most reviews, including our own courtesy of Jeff Nelson, found the writing to be too surface-level to say anything novel about its themes and that the dynamic between Colman and Ward to be lacking any romantic chemistry. 
The movie isn't a total disaster. The two leads do their best with mediocre material, Roger Deakins' cinematography is brilliant as ever, and Trent Reznor and Atticus Ross' score adds emotional resonance to the story. But Empire of Light's highs can't outshine the lows enough to make the movie work. 
It was important to Ward that the racism of the era was examined in the film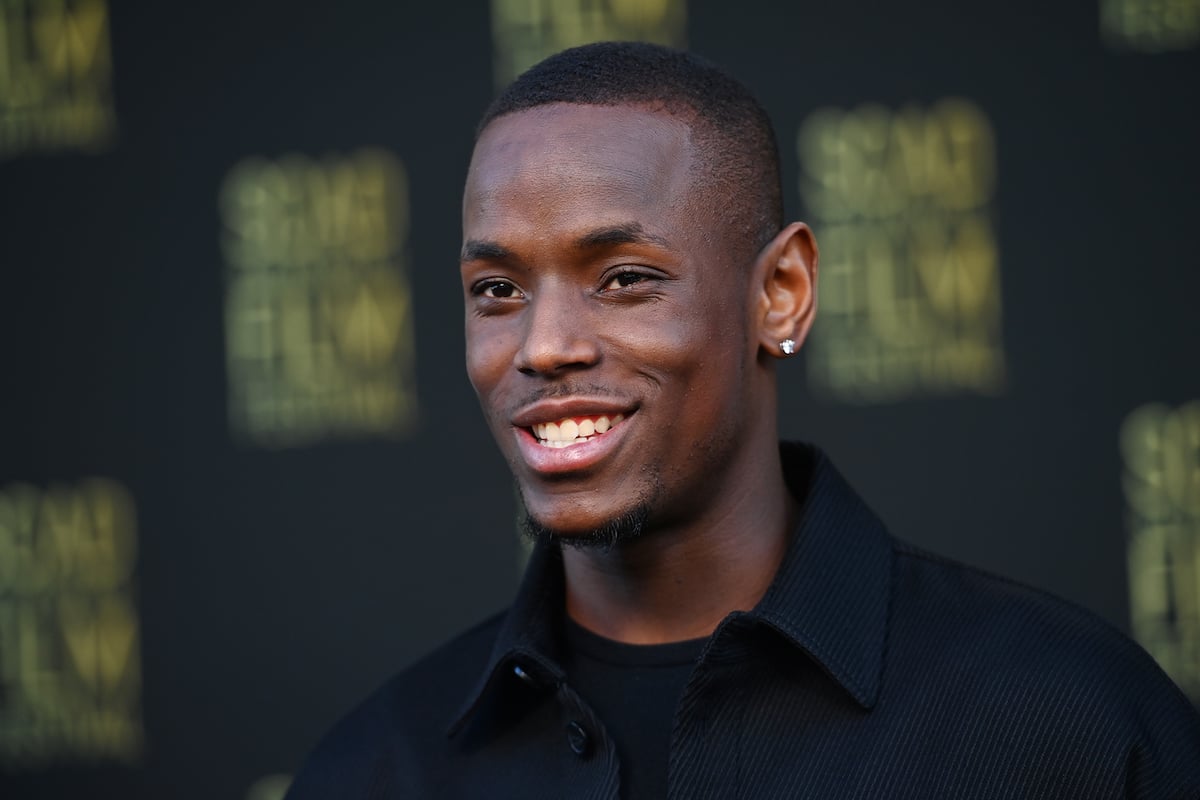 In an interview with Entertainment Weekly alongside Colman, Ward talked about his approach to portraying Stephen and the plot of Empire of Light. 
The actor was excited to take part in a type of romance that is typically not shown on screen. "It's a beautiful relationship to explore because it's rare you get to see that with a young black man and then an older white woman, especially when there's an exchange of energies and love and lightness," Ward said.  
As much as the movie wants you to swoon over its love story, the film is also aware of how the character's blackness makes him a constant target for abuse and disrespect. In one scene, he tries to reprimand someone for not finishing their chips before the movie starts. Not only does the customer disregard his request, but Stephen also gets no support from his white co-workers during the incident. 
Ward described the shooting of that scene to be "quite traumatic" to shoot. "It became less about acting, and it became real. I wanted to deliver a really authentic performance, so Black people that walked in that time can say, 'Yeah, these are real things that we used to go through.'"
The actor's early performances show he is a star of the present and the future 
As explained in a profile in The Hollywood Reporter, Ward's working-class background makes him an increasing rarity in the film industry. He was born in Spanish Town, Jamaica before moving to England with his widowed mom and stepsister at the age of four. "There were days when we didn't have food to eat," he recalled. "But my mum would try as much as she could."
He made his acting debut in 2016 and delivered two breakthrough performances in 2019. He played Jamie in the Netflix revival of Top Boy and won the BAFTA Rising Star Award for his performance in the crime drama Blue Story. Ward was nominated for another BAFTA in 2020 for his work in Steve McQueen's Small Axe anthology. (He stars in the Lovers Rock installment.)
His next role will be in Jeymes Samuel's The Book of Clarence. It is a biblical epic of some sort, although more specific plot details are being kept under wraps as of now.