'Empire' Season 6 Episode 13: Taraji P. Henson Makes Her Directorial Debut
Oscar and Emmy-nominated actress, Taraji P. Henson, portrays the iconic Cookie Lyon in Fox musical drama series, Empire. She has received countless nominations for her unforgettable performance, even winning a 2016 Golden Globe Award for Best Actress in a Television Series.
For Season 6 Episode 13, Henson also stepped behind the camera to make her directorial debut in one of the most engaging episodes of the season. Here's what happened.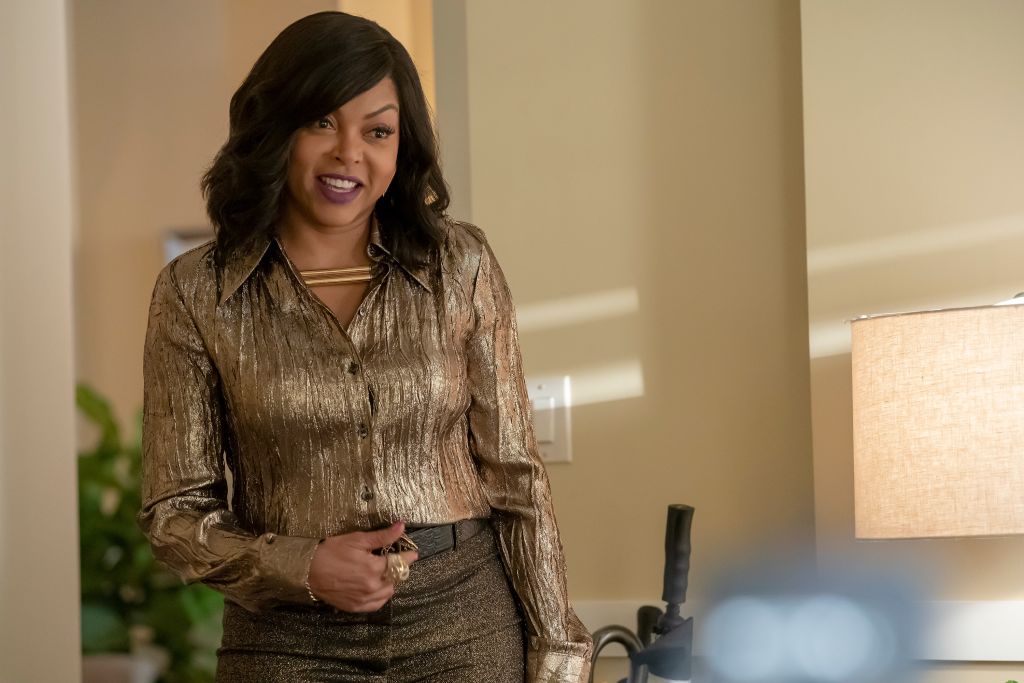 Andre Lyon and Empire storyline
The episode began with Andre Lyon (Trai Beyers) ruling Empire with an iron fist as he forced his leading artist, Treasure (Katlynn Simone), to continue rehearsing, against Porsha Taylor's (Ta'Rhonda Jones) warnings.
The singer ended up coughing up blood, and the doctors mandated her to stop singing, forcing her to drop out of the Music Weekly show. Once Andre returned to his office, it's obvious he's still under the influence of his deceased older half-brother, Kingsley (A.Z. Kelsey).
However, Andre attempted to shake it off and promoted Porsha to Head of A&R for proving to him she's capable of handling the artists. The promotion encouraged Andre's assistant, Maya (Rhyon Nicole Brown), to audition for Porscha in hopes of getting signed to Empire, but the new Head of A&R refused.
When the cops visited Andre regarding the girl who overdosed at the club, he had Maya lie for him and then rewarded her with a singing contract to the label. Porsha felt undermined once again and possibly quit.
The cops also stopped by Andre's house to speak with Quincy, and he admitted the truth to his mother. She advised him to leave for college and would handle Andre. Once her husband came home, he intimidated her into staying.
Lucious Lyon and Yana storyline
After several investors agreed to support Lucious (Terrence Howard) and his new singer Yana (Kiandra Richardson) financially, she and Becky (Gabourey Sidibe) decided to enter the Music Weekly show without his approval.
Lucious then tried to talk Becky out of it, but she reminded her former boss that she doesn't work for him anymore. Unable to get used to performing on a stage with a spotlight and dancers in time, Yana ended up bombing her Music Weekly performance, causing investors to back out. Upset but not defeated, Yana promised Lucious she would get back into the studio first thing the next day.
Additionally, Melody Barnes (Alexandra Gray) made another appearance as she was being stalked by a man who didn't want the press knowing they had a relationship.
He got aggressive, and Lucious came outside, kicked him in the face, and then saved him from going to jail by telling the cops a fake story. The former Empire CEO then talked to Melody, made it clear he was on her side, and they seemingly reconciled.
Cookie and the shooting of Durrell storyline
Upset about Yana's admittance into the Music Weekly show, Lucious went over to Cookie's (Taraji P. Henson) house and told her to put Becky in her place. He then said she needed to put the murder of Durrell behind her, without realizing Carol (Tasha Smith) was standing right behind him.
Cookie tried to tell her sister why she killed the father of her children, but Carol left, devastated. She then showed up to a legendary R&B group En Vogue's performance high on drugs and ruined the show.
At the end of the episode, a drugged-up Carol lashed out at Cookie and revealed what happened to their other sister, Candace (Vivica A. Fox). Then, the former drug dealer shared she and Candace had something to do with Cookie going away to prison before the episode ended.
Watch Empire Wednesdays at 9 p.m. EST on Fox.