'Empire' Season 6 Episode 14: Fans React to the 'Most Shocking Reveal of the Season'
After Carol Hardaway found out her sister, Cookie Lyon, murdered her then-boyfriend and the father of her children, she relapsed and began using drugs again. In Empire Season 6 Episode 14, Carol unveiled a secret the show deemed as the "most shocking reveal of the season." Fans are torn over the confession as some believe the sisters were in the right, and others think they went too far.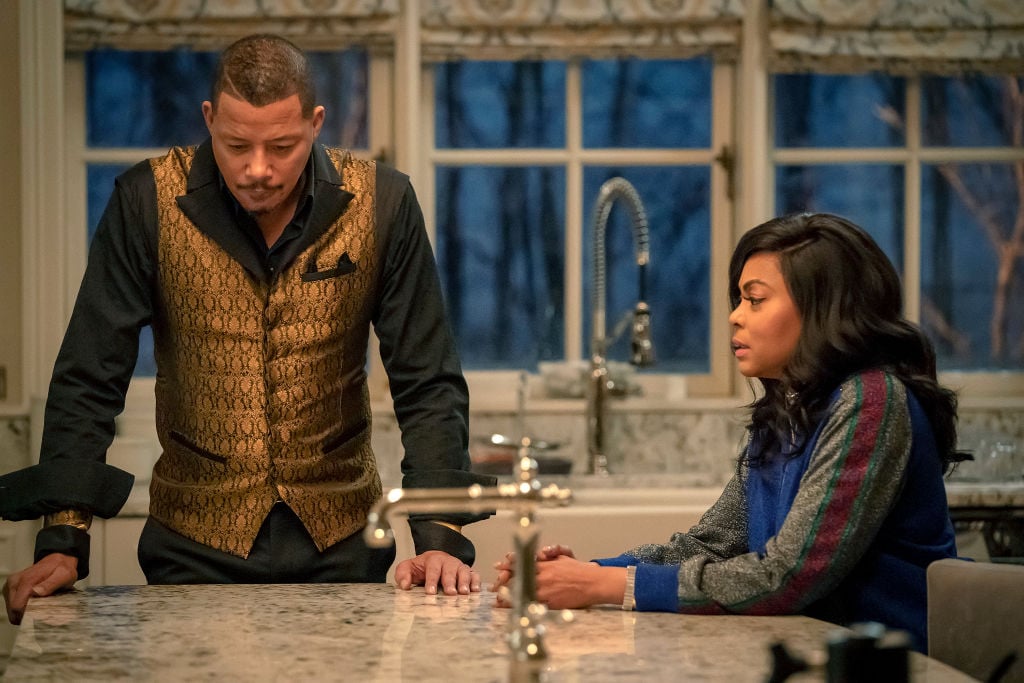 [SPOILER ALERT: This article contains information released in Season 6 Episode 14
Cookie finds out her sisters' 'snitched' on her in 'Empire' Season 6 Episode 14
After Cookie Lyon (Taraji P. Henson) and Candace Mason (Vivica A. Fox) found their youngest sister, Carol Hardaway (Tasha Smith), in her house relapsing on drugs, they decided to drive her to rehab.
Through flashbacks, viewers understand that the three sisters grew up without their mother as she ran out on them when they were pre-teens. Because they didn't have a mom, the sisters always thought they had to protect each other.
Therefore, Cookie called the cops on Candace's son when he abused her, and killed Carol's then-boyfriend and father of her kids, Durrell, as he was also beat the youngest sister and their children.
Candace and Carol also attempted to look after the middle sister when they notified the police about Lucious Lyon's (Terrence Howard) drug business. They wanted to get Cookie away from that lifestyle and thought her drug-dealing boyfriend and father of her three boys would get locked up.
Instead, Cookie took the wrap for Lucious and spent 17 years in prison while he raised their kids and built his successful music label, Empire. After believing her drug money is what helped Lucious start the business, he flatly informed her earlier in the season that it meant nothing as he got the funds elsewhere.
Therefore, her sisters' admission hurt the Bossy Media partner even more because she never had to leave her family in the first place.
Fans react to the 'most shocking reveal of the season'
Many viewers were divided over the surprising confession as some felt her sisters were only trying to protect her, and others thought they went too far. One Twitter user admitted they were dumbfounded to find out her sister's "snitched" as they "blamed Lucious for Cookie spending 17 years in prison."
Another believes Carol and Candace "ain't worth s**t" and that Cookie should "cut them off." On the other hand, several questioned if the Bossy Media partner was "being a hypocrite" as she killed Carol's boyfriend to protect her, and the sisters called the cops to save Cookie.
Many don't blame the sisters for what they did because they were trying to get Lucious locked up, no one told Cookie to take the wrap for him. Some believe it's the absence of their mother that caused the sisters to feel the need to continually look out for each other, even if they overstepped their boundaries to do so.
One fan called this "the best episode yet" and thinks the series will end "with a bang we can't even predict." Who is behind the shocking murders of Cookie and Lucious? Watch Empire Tuesdays at 9 p.m. EST on Fox to find out.