'Empire' Season 6′: Will Fans Ever Get to See the Intended Finale?
Empire ended its sixth and final season prematurely due to the coronavirus (COVID-19) pandemic, leaving fans with burning questions unanswered, including who shot Lucious Lyon and blew up Cookie's car. Will viewers ever get to see the intended finale? Showrunner Brett Mahoney says they will "find a creative way" for fans to get their answers.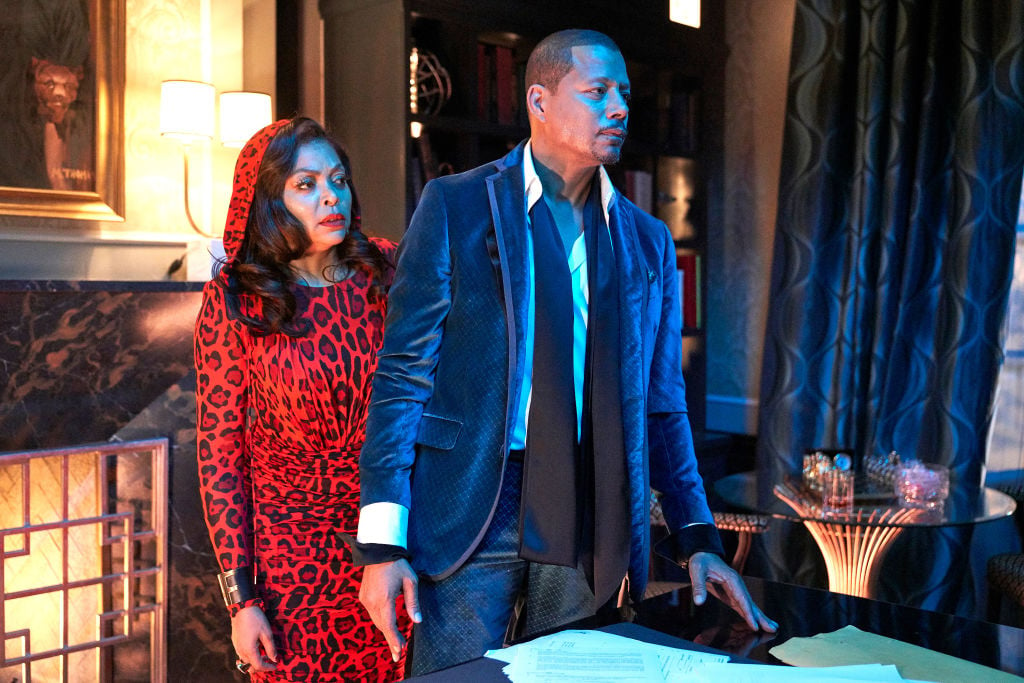 'Empire' Season 6 finale
Andre (Trai Byers) overcame his inner battle controlled by late older brother Jeff Kingsley (A.Z. Kelsey), and he finally returned home. However, once he realized his wife Teri (Meta Golding) did not want him around her or their son Walker, he decided he would go to Uruguay indefinitely as a missionary.
After listening to the advice of his family, the Empire CEO chose to stay. While they didn't give much of an update on Jamal (Jussie Smollett), the youngest Lyon Hakeem (Bryshere Y. Gray) has decided to embrace newlywed life alongside an eager Maya (Rhyon Nicole Brown) and followed her instructions to increase his exposure.
After Cookie (Taraji P. Henson), Becky (Gabourey Sidibe), and Porsha (Ta'Rhonda Jones) finally pulled off the seemingly impossible Bossy Fest, an angry Damon Cross (Wood Harris) shot and killed his daughter with a bullet meant for Lucious (Terrence Howard).
The two rivals duked it out with Lucious coming out on top, and the series ended with Hakeem singing a song about the Lyon's legacy while a montage featuring all the outlandish moments from the season played.
Taraji P. Henson wants to finish the series
The first few episodes foreshadowed the presumed deaths of the Lyon parents as an unknown assailant shot Lucious in the face and blew up Cookie's car.
Due to coronavirus (COVID-19) government mandates, production on Empire had to shut down midway through the penultimate episode. Therefore, the cast never filmed the intended ending. Instead, the crew included moments from Episode 19 into Episode 18 to give it a more satisfying ending.
In an Entertainment Weekly interview, Taraji P. Henson revealed how upsetting it was that she didn't get to end this season properly after the six years they put into the show.
Additionally, the actress admitted she felt "incomplete" as she never starts anything she can't complete. Henson also pointed out that this would "haunt me for the rest of my life and career" if she isn't able to give her fans the intended finale.
Will fans ever see the intended 'Empire' series finale?
In an interview with Deadline Hollywood, showrunner Brett Mahoney noted he and his crew are satisfied with how the ending worked concerning the character arcs of Lucious, Cookie, and Andre.
However, he admitted they had "another way to really bring home the messages that we were not able to" and wished they could have shown who shot the family patriarch and blew up Cookie's car.
The showrunner didn't want to reveal what the finale would have been, as he hopes to film it one day eventually, but did hint that the Lyon family are "moving onto something new and different."
While it's the "dream" to shoot the intended finale for the fans, he explained "complications," including the unknown timetable of when production will reopen and if the actors are available at that time as well as costs might get in the way.
If that happens, Mahoney noted they would "find some creative way" to bring the finale to the viewers, including releasing the script. Therefore, fans will know how the series ends, even if they aren't able to watch it play out on their screens.