'Empire': Who Is Kiandra Richardson? Meet the Talented Actress Who Plays Yana
Musical artist Kiandra Richardson portrays the free-spirited and talented singer Yana on Empire and contributed to one of the most popular songs from the show, "Heaven." Who is the newcomer, and what did she do before landing a role in Empire?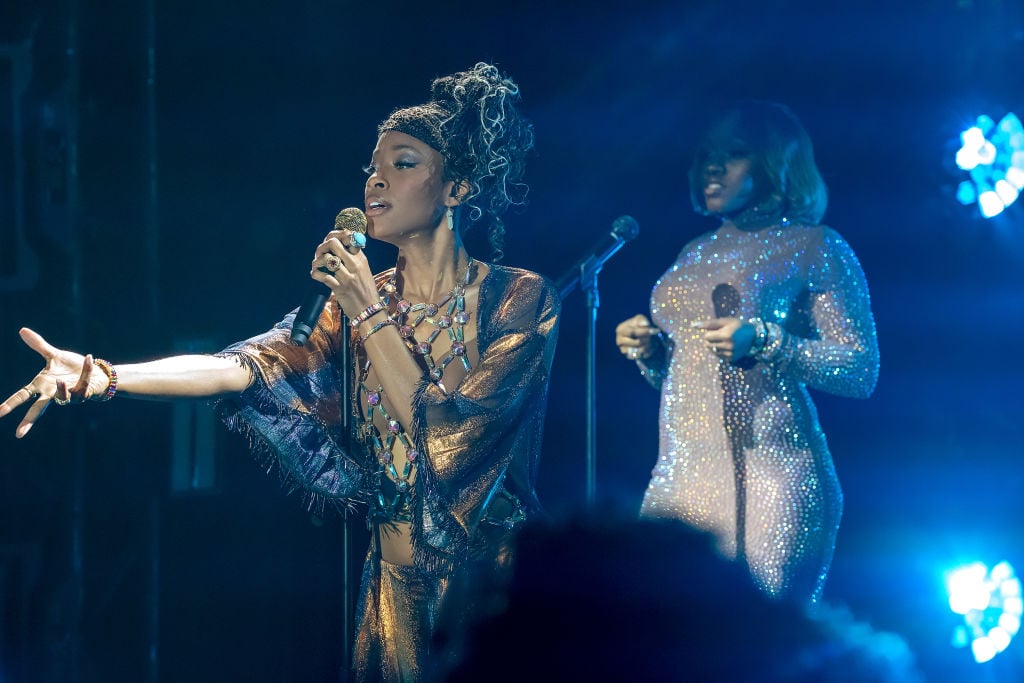 Kiandra Richardson before fame
Born and raised in Warner Robins, Georgia, a young Kiandra Richardson always had an affinity for music. Inspired by the artistic expressions of Whitney Houston, Michael Jackson, Beyoncé, and Aaliyah, she decided to start singing.
In high school, the singer appeared in several musicals, including Cats, Pippin, Beauty and the Beast, All Shook Up, Once on the Island, and more. Her stand-out performances earned her multiple local and state awards.
She then went to college and obtained a bachelor's degree in fine arts from Savannah College of Art and Design and began recording. The singer also auditioned for Season 15 of reality singing competition show American Idol and received the coveted Golden Ticket for the next step in Hollywood.
However, she received a call from legendary gospel singer BeBe Winans who invited her to portray her idol, Whitney Houston, in a stage musical, Born For This: The BeBe Winans Story. She chose to star in the play and decided not to pursue American Idol anymore.
Kiandra Richardson portrayed Whitney Houston in a musical
The actress and singer traveled with the show to perform for audiences in select cities, including Atlanta, Washington D.C., and Santa Monica, and starred in it for two years.
Around 2017, she relocated to Los Angeles, California. A year later, the singer landed a gig singing with Tyler the Creator for an NPR Tiny Desk Concert, and sang backup for Beyoncé at her notable 2018 Coachella headline set.
She then joined the famous singer and her husband, rapper Jay-Z, on their tour for six months. After returning to LA, Richardson became a regular voice in the choir as part of rapper Kanye West's famed Sunday Services and traveled with them around the country for performances.
Kiandra Richardson landed the role of Yana in 'Empire'
The singer made her television debut as the role of free-spirited Yana, the daughter of Lucious' rival, Damon Cross, in the sixth season of Empire. Oblivious to their history, Yana fell for Lucious, who used her to get back at her father.
After realizing her dad's dangerous reputation, she decided to cut him off and ran back to Lucious for a record deal. The former Empire CEO then agreed to take her on as his only client and hooked her up with the newly established, Bossy Media.
Yana and the A&R, Becky, went behind Lucious' back and signed her up for the Music Weekly show, which she wasn't ready for and completely bombed.
In the most recent episode, Lucious used the emotion he felt when Cookie went away to prison to write her a hit song. Once Yana read it, she mistakenly believed he wrote it about their relationship, and seemingly fell for him all over again.
Unfortunately, their reunion won't last long as previews have already shown an unknown assailant shooting and killing the music giant. Empire airs on Tuesdays at 9 p.m. EST on Fox.