'Encanto': Lin-Manuel Miranda Says He is 'Flabbergasted' By the Popularity of 'We Don't Talk About Bruno'
Lin-Manuel Miranda says he is 'flabbergasted' by the success of 'We Don't Talk About Bruno' from 'Encanto'.
Since Encanto arrived on Disney+, it has been hard to escape "We Don't Talk About Bruno." The song has taken the internet by storm, with dances and Tik Tok trends emerging based on the Disney tune. The creator of the song and Encanto's soundtrack, Lin-Manuel Miranda, says he is "flabbergasted" by the song's popularity and considers it an "amazing gift."
'We Don't Talk About Bruno' has been lighting up the Billboard charts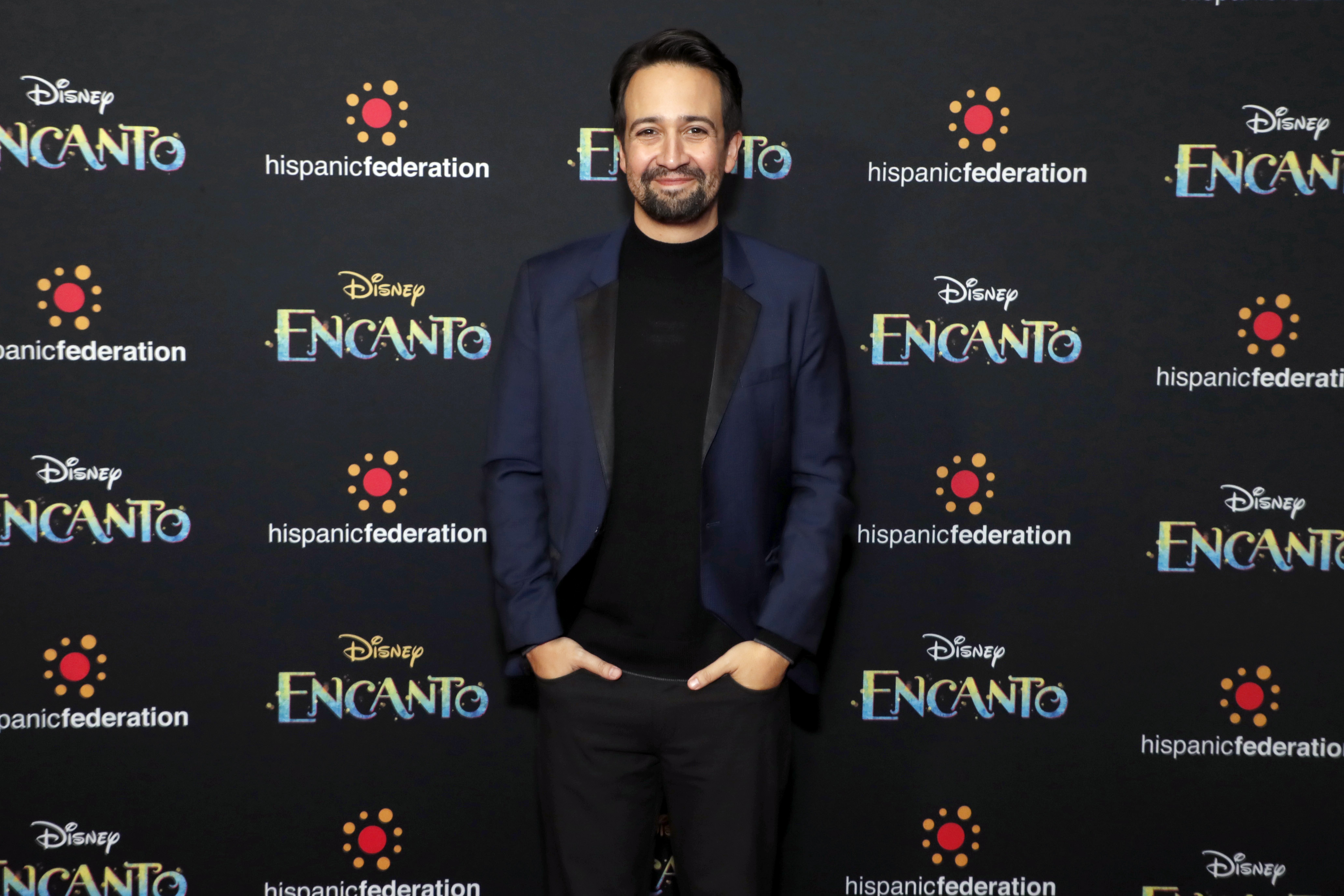 "We Don't Talk About Bruno" has officially become the most popular Disney song ever, at least, according to Billboard. For the fifth week in a row, the song has been No. 1 on the Billboard Hot 100 for 5 weeks. It is the longest tenure for any Disney song, live-action or animated, and became the first song by Miranda to hit No. 1.
The only other song from a Disney animated feature to land on the Billboard Hot 100 is "A Whole New World" from Aladdin. "All For Love," by Bryan Adams, Sting, and Rod Stewart, from Disney's live-action The Three Musketeers led the charts for three weeks in 1994. 
Not only is "Bruno" itself having a long run on the Billboard charts, but so is the Encanto soundtrack. The soundtrack leads the Billboard 200 albums chart for a seventh week. Other songs including "Surface Pressure" and "The Family Madrigal" have gained popularity, just not on the same level as "Bruno."
Lin-Manuel Miranda can't believe how popular the song has become
Speaking with Access Hollywood on the red carpet at the 2022 SAG awards and shared by Insider, Miranda explains his disbelief toward the popularity of "We Don't Talk About Bruno." 
​​"I am flabbergasted," Miranda said. "I'm happily surprised. My phone is 90% my friends sending me their kids singing 'Encanto' songs, and if it's not their kids, it's some kids they saw on TikTok. So it's just an amazing gift."
Miranda wrote all eight songs from the Encanto soundtrack and he explained to Access Hollywood that the success of these songs is due to making them relatable and somehow universal. 
"The lesson from the success of 'Bruno' in particular is, the more specific you get, the more universal it somehow is." Miranda explains."That song could not be more specific. But we all have that gossip in our family that we can't talk about in front of abuela, or mom, or your sister, and so it strikes this weird chord that everyone's got a way in."
'Encanto' could finally get Miranda the elusive EGOT
Miranda has a chance to win Best Original Song for Encanto at this year's Academy Awards, which could earn him the EGOT (Emmy, Grammy, Oscar, Tony). He has won everything except the Oscar, which he almost won in 2017 when "How Far I'll Go" from Moana lost to "City of Stars" from La La Land. 
Funny enough, the nomination is actually for "Dos Oruguitas" as Disney didn't submit "We Don't Talk About Bruno" as its candidate for the category. Still, even without an award, there is no chance that the song is leaving our heads anytime soon. 
Encanto is currently streaming on Disney+.