'Encounter': Riz Ahmed on a Rescue Mission From Alien Threat in New Amazon Sci-Fi Thriller
Riz Ahmed, the Primetime Emmy Award-winning actor, is always keeping busy. The British star has been on the receiving end of numerous other awards for movies in his illustrious 15-year career, including a National Board of Review Award for best actor and an Independent Spirit Award for best male lead. On the side, he also performs as a rap artist under the name Riz MC.
His most recent role is in the film Encounter, which had its first showing at the 48th Telluride Film Festival. 
'Encounter' is about a rescue mission from aliens
Directing Encounter is Michael Pearce of Beast and Rite fame. When Pearce first read the script by Joe Barton, he was immediately attracted to it because of its father-son dynamic. He felt a personal tie to the story due to him and his brother being raised solely by his father.
"When I was around the age that the kids are in the film, my mom passed away from a brain tumor, so my dad was raising me and my brother," Pearce told Vanity Fair. "We didn't know it at the time, but he was kind of falling into a depression because of the grief. Then he lost his job on top of it. It was around that age that I was starting to realize my dad isn't perfect. He needs help."
The plot of the the sci-fi thriller surrounds a former marine. He believes that alien parasites are taking over the bodies of humans. He takes his two sons away in order to do whatever he can to protect them from what he believes is an imminent threat.
"Literal scenes and lines of dialogue verbatim have been taken from my childhood, so I think when they see even the teaser trailer, they'll phone me up and go, 'What the hell? You've plagiarized my lines.'" the director said about his dad and brother. "I think they'll find it endearing that at that stage where we were in our lives when we were facing this crisis, that something really hopeful came out at the end of it."
Riz Ahmed is the star of the film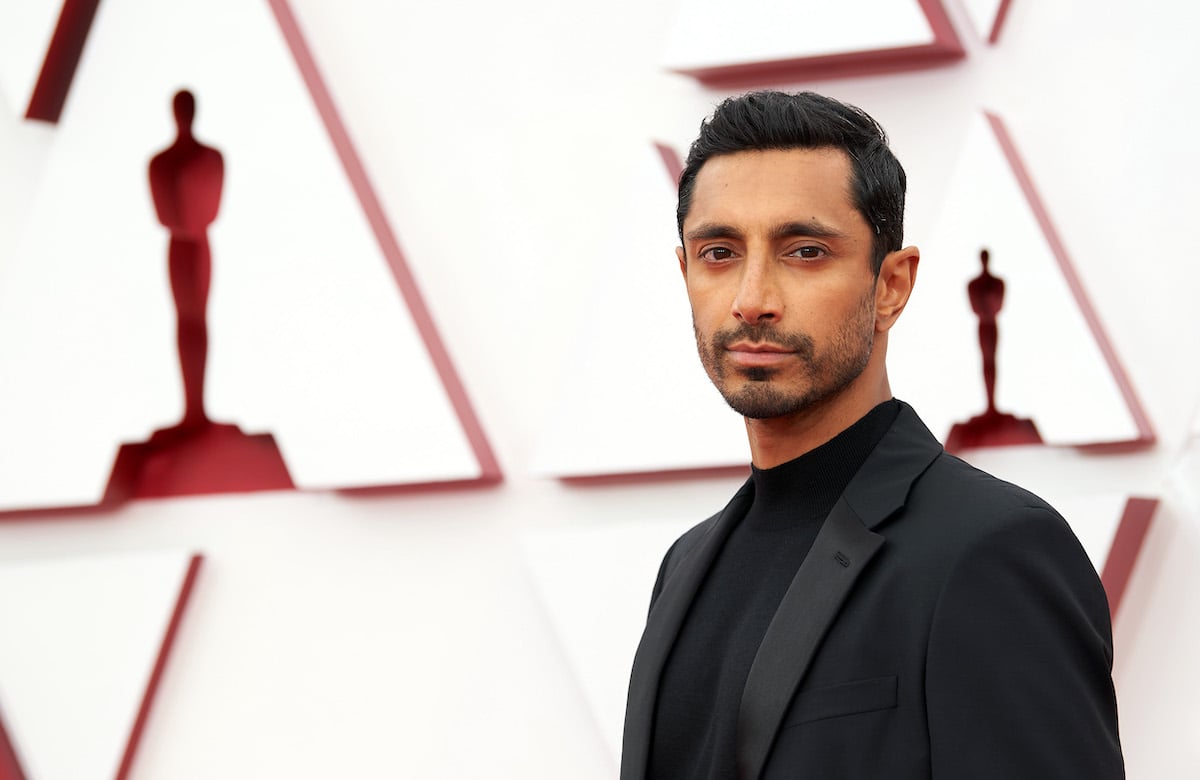 The 38-year-old actor of the year is the shining star of Encounter. The Oscar-nominated performer said that he fought really hard to get the role. He kept his American accent on and never gave up his character even when they weren't shooting.
"I think the script in its original form was conceived for a different kind of actor than perhaps someone like me, because in a nutshell, when you think of an American marine, you might not initially think of an actor who looks like me," the Nightcrawler actor told TheWrap. "So I put my hand up for it, and I said, listen, this could add an extra layer to the story, and Michael was very receptive… but that's why I was kinda chasing it. This is an opportunity to do something really fresh with a film that's already really fresh." 
Starring alongside Ahmed is Octavia Spencer, Janina Gavankar, and Rory Cochrane.
Encounter is getting a theatrical release
Amazon Studios is the distributor for Encounter, which will have a brief theatrical release on December 3. Following this, the film will go to Amazon Prime Video on December 10.
RELATED: 'The Lost Daughter': Olivia Colman's New Netflix Film Scores Perfect 100% on Rotten Tomatoes
How to get help: In the U.S. and Canada, text the Crisis Text Line at 741741 to reach a crisis counselor for support.