Engagements, Scandals, and Pregnancies: Every Time the Duggars Made Us Cringe
The Duggar family from TLC's 19 Kids and Counting is known for their ultra-conservative way of living. Jim Bob and Michelle Duggar, the parents of the pack, set some strict dating rules for their family. They're not allowed date in the traditional sense; instead, they "court." That means no kissing until marriage, Jim Bob's approval is always required, and chaperoning at all times is a must.
Despite their strict rules, the reality TV family constantly finds themselves in the headlines for their controversial behavior. From their engagements to scandals to pregnancies, these are the most cringe-worthy moments from the Duggar family.
7. Josiah Duggar and Lauren Swanson's engagement after six weeks of courting
21-year-old Josiah Duggar and 18-year-old Lauren Swanson announced they began courting on Jan. 23, 2018, and after only six weeks, the young couple has become engaged. Their rapid engagement comes as a bit of a surprise. After all, Swenson admitted she was "totally shocked" when Josiah first asked her to join him in courtship.
According to Us Weekly, she admitted that they were still "learning about each other." However, their decision to court came by "putting God first and ourselves second."
Next: Fans were convinced she broke the rules of courting.
6. Joy-Anna Duggar's premarital sex scandal
Over the course of Joy-Anna Duggar's pregnancy, fans suspected she and Austin Forsyth conceived as a result of premarital sex. Joy-Anna and Forsyth wed on May 26, 2017, and based on the timing of photos being posted, it was speculated that she was further along in her pregnancy than the couple was letting on.
They'd moved their wedding date up from October to late May, so fans were wondering if the pregnancy was the reason. Joy-Anna gave birth on Feb. 23, 2018, to their son, Gideon, so it's still possible that they'd conceived after marriage. In the end, it's their business, but we do have to admit we're curious as to how strictly the Duggar kids actually follow their parents' dating rules.
Next: He may have stolen the spotlight at his sister's wedding.
5. Joe Duggar's engagement at Joy-Anna's wedding
The Duggar family clearly doesn't waste any time. Joe Duggar and Kendra Caldwell began courting in March 2017, and in May of the same year, they ended up engaged. Joe didn't just pop the question on any random day, however — he asked Caldwell to marry him at his sister Joy-Anna's wedding.
We're not sure if Joy-Anna felt Joe stole the spotlight at her wedding. However, we do know the Duggars were excited to welcome a new member of the family. Joe and Caldwell tied the knot after a four-month engagement, and the Duggars made the announcement on their family's official website.
"Congratulations to the Newlyweds! It's an amazing and exciting day for our family!" the post read. "We loved sharing your big day with you and look forward to the amazing days ahead the Lord has in store for you both!"
Next: She just couldn't wait to get the news out.
4. Jill Duggar's early pregnancy announcement
Most people will wait to announce their pregnancy until after the first trimester, but Jill Duggar wanted the world to know as soon as possible. Back in 2014, Jill and her husband, Derick Dillard, surprisingly announced their pregnancy just eight weeks in.
Jill explained to Page Six, "Understanding that the majority of miscarriages happen within the first trimester, and believing that every life is precious no matter how young, we decided to share our joyful news as soon as we could."
Next: Jill's husband won't be seen on Counting On anymore.
3. Derick Dillard's transphobic remarks
We may have gotten to know Dillard on the 19 Kids and Counting spinoff series, Counting On, but don't count on him making an appearance again. He got himself fired after tweeting about 17-year-old Jazz Jennings, who is a fellow TLC star and transgender activist from I Am Jazz. Dillard wrote, "What an oxymoron … a 'reality' show which follows a non-reality. 'Transgender' is a myth. Gender is not fluid; it's ordained by God."

TLC released a statement to distance the network from the reality star's opinions:
We want to let our viewers know that Derick Dillard has not participated in Counting On for months and the network has no plans to feature him in the future. We want to reiterate that Derick's personal statements do not reflect the views of the network. TLC is proud to share the story of Jazz Jennings and her family and will continue to do so.
Next: She hasn't been setting the best example.
2. Michelle Duggar's opposition to LGBT non-discrimination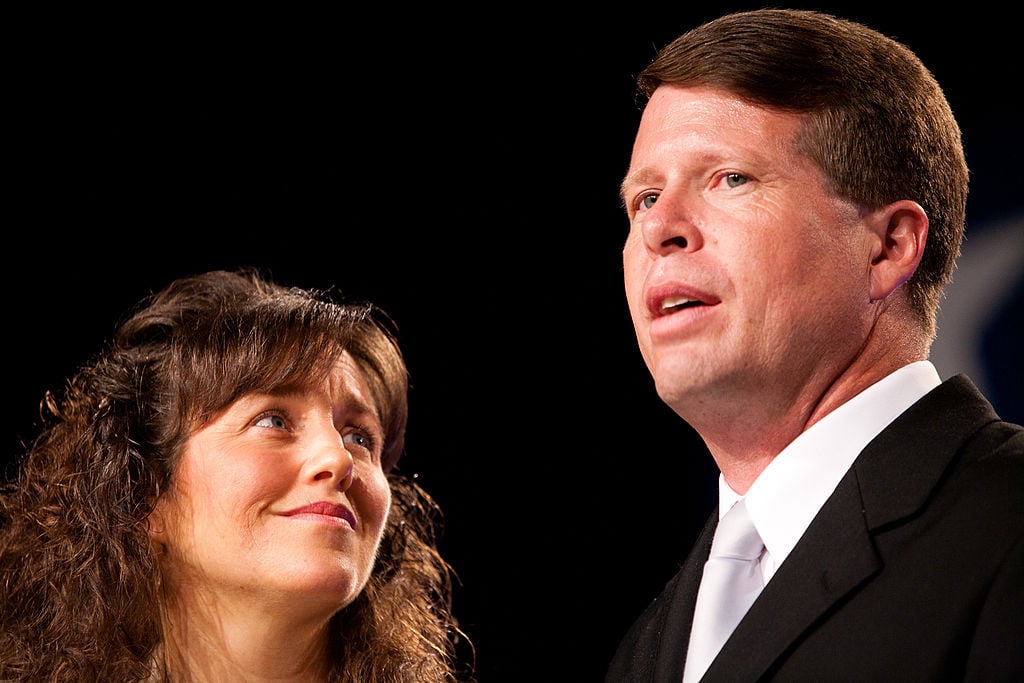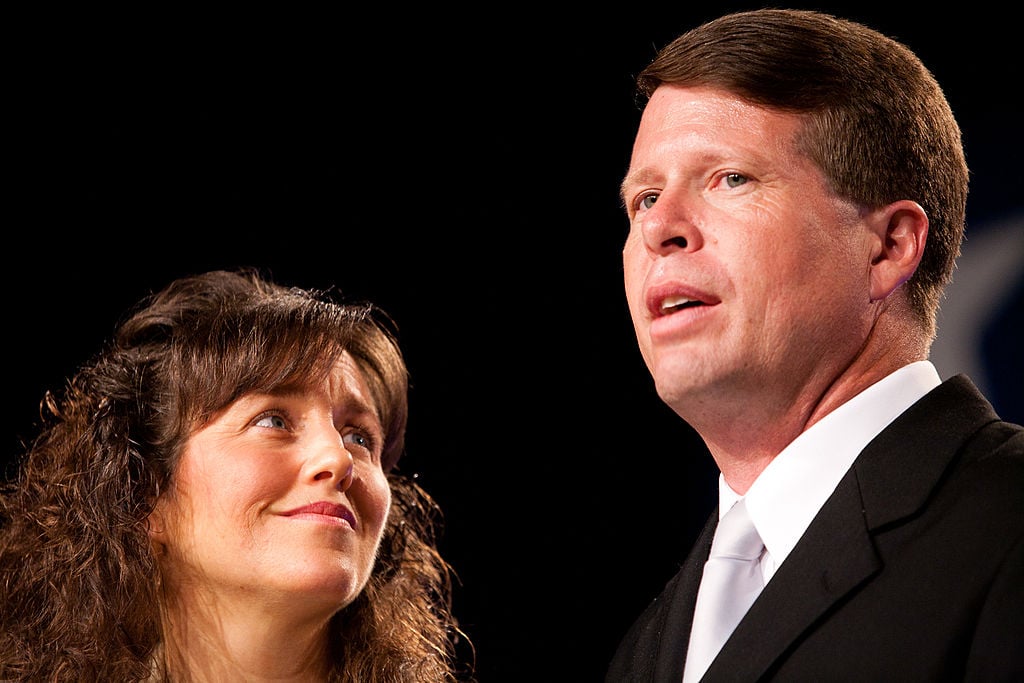 Michelle Duggar hasn't exactly been the best role model for her kids in terms of accepting people with differences. In August 2014, issued a robocall against an LGBT non-discrimination ordinance.
According to Huffington Post, she argued that anti-discrimination legislation would allow "males with past child predator convictions that claim they are female [to use] womens' and girls' restrooms, locker rooms, showers, sleeping areas, and other areas that are designated for females only."
Next: This was the biggest scandal for the family.
1. Josh Duggar's molestation scandal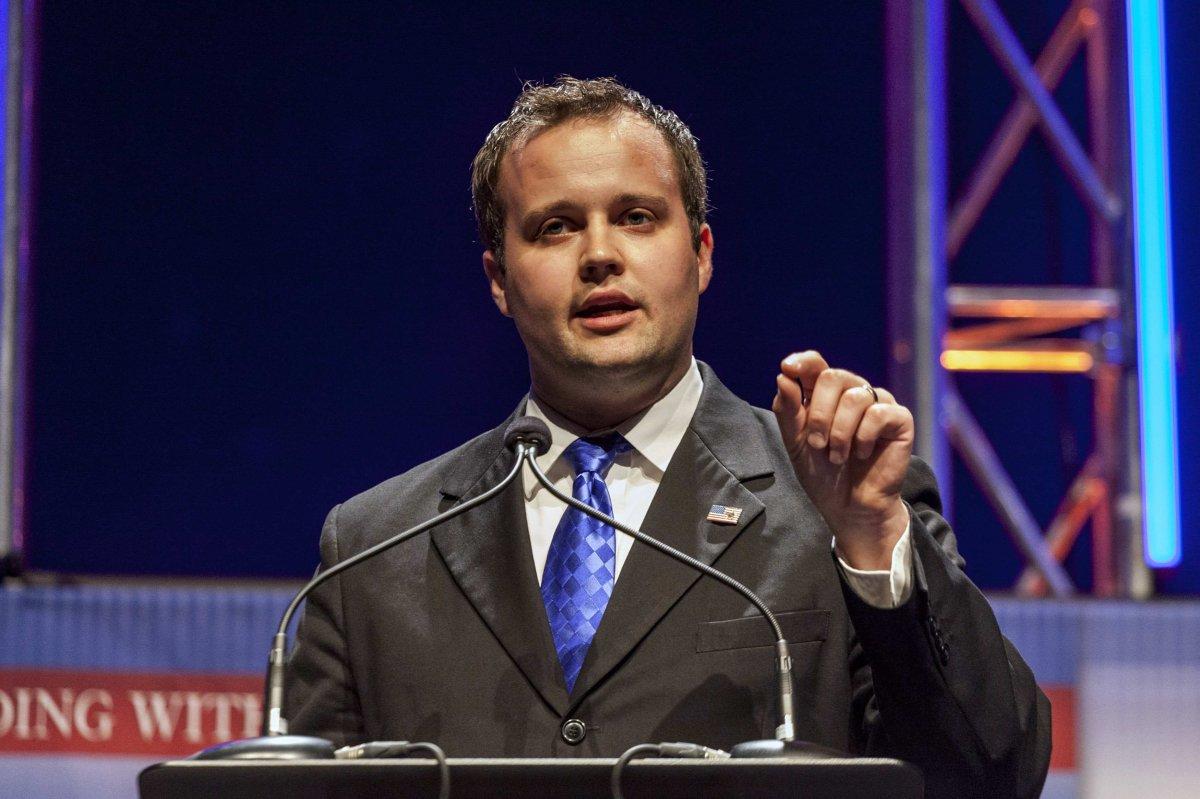 While the Duggars have been the center of one controversy after another, Josh Duggar's scandal was enough to get their hit show canceled from TLC. While 19 Kids and Counting was still on the air, Josh was exposed for molesting five underage girls as a teenager. Of those underage girls are two of his younger sisters, Jill and Jessa.
The oldest Duggar child was found to have a sex addiction and even admitted to cheating on his wife, Anna, after it was found he was using an Ashley Madison account.
In a statement on his family's official website, Josh wrote, "I have been the biggest hypocrite ever. While espousing faith and family values, I have secretly over the last several years been viewing pornography on the internet." He added, "This became a secret addiction and I became unfaithful to my wife."
Check out The Cheat Sheet on Facebook!