Episode Recap: 'Never Have I Ever' Switches Narrators
The second season of 'Never Have I Ever' premiered on Netflix on July 15. Typically, professional tennis player John McEnroe provides the narration for Devi Vishwakumar in the show. In the third episode of the second season, Gigi Hadid temporarily took over as the narrator.
Typically in Never Have I Ever, professional tennis player John McEnroe provides the narration for Devi Vishwakumar (Maitreyi Ramakrishnan). The Netflix show switched things up for one episode in the first season when Andy Samberg narrated the life of Ben Gross (Jaren Lewison). Once again, Never Have I Ever has a new narrator, this time for Paxton Hall-Yoshida (Darren Barnet).
[Spoiler Alert: This article contains spoilers for season 2 episode 3 of Never Have I Ever.]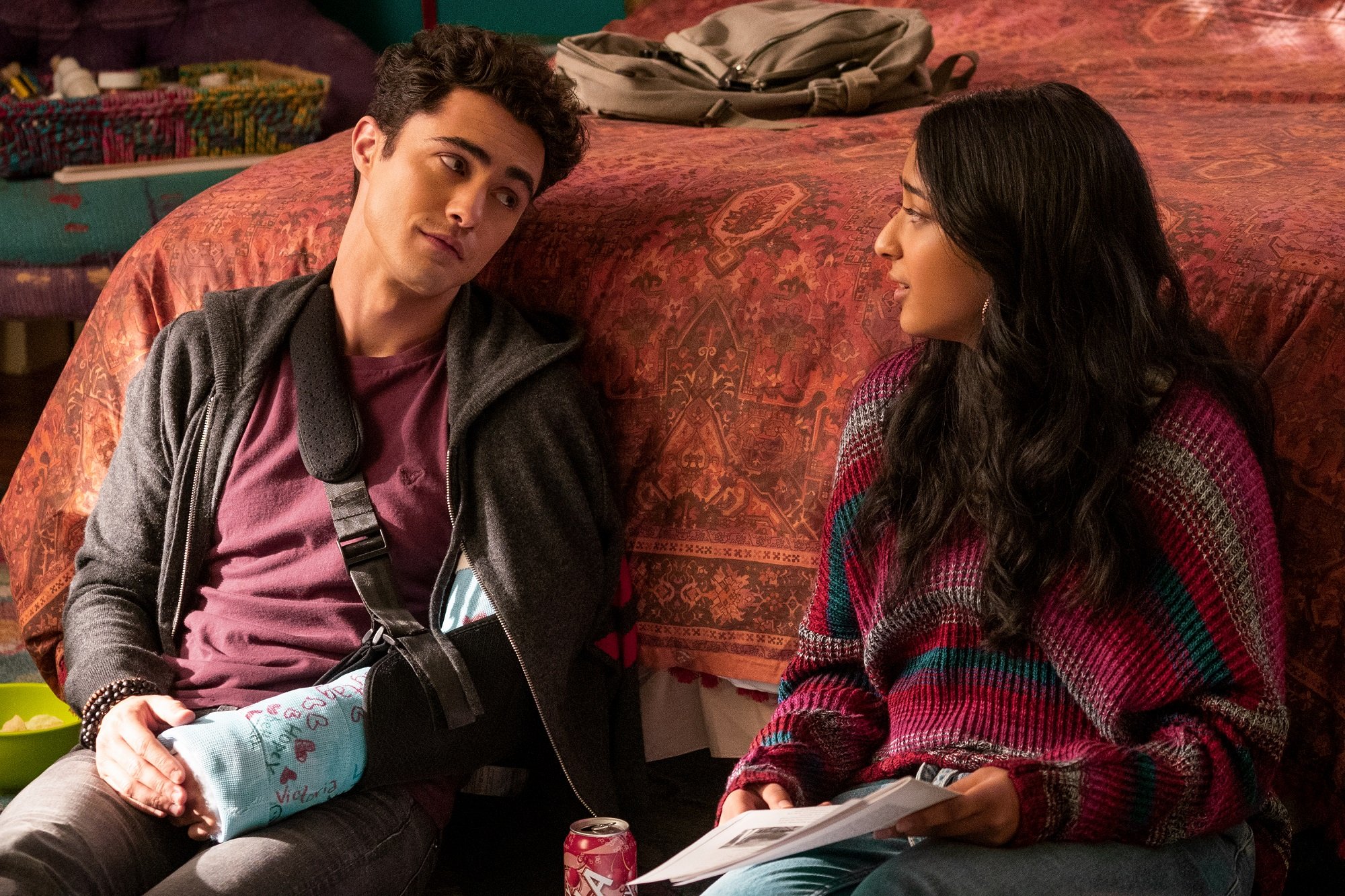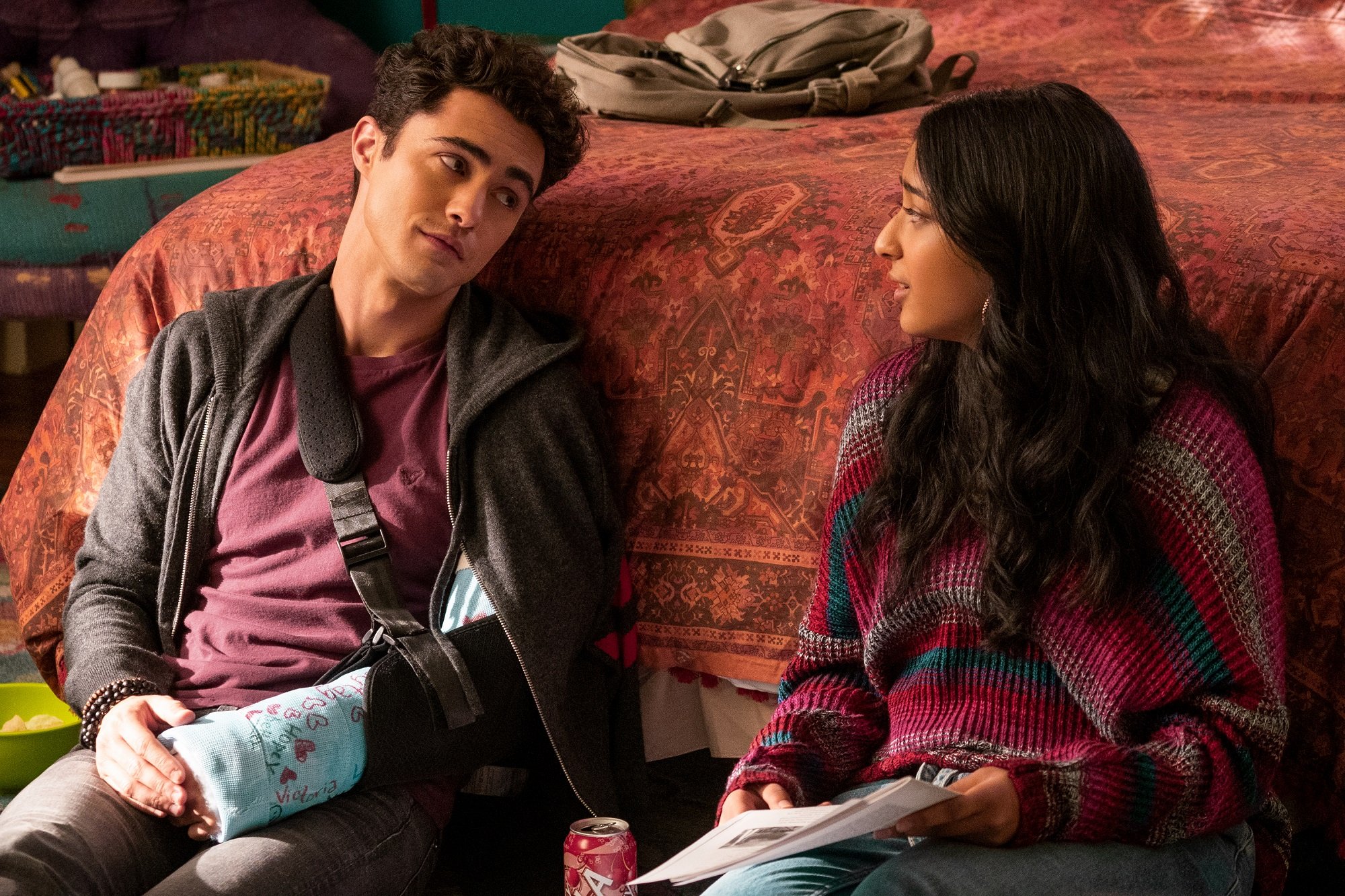 Gigi Hadid narrates Paxton's episode of 'Never Have I Ever'
In season 2 episode 2 of Never Have I Ever, Paxton was hit by a car while standing in the street outside of Devi's house. The third episode of the second season, "… opened a textbook," is told from Paxton's point of view. Gigi Hadid narrates the episode.
"Believe it or not, I relate to this kid," Hadid narrates. "We're both constantly underestimated because people only see us as sex symbols."
The episode opens with Paxton adjusting to his arm being in a cast. Devi attempts to apologize to Paxton at school, but Paxton ignores her as he tries to not feel jealous and weird about Devi cheating on him with Ben.
Paxton is called in to speak with a college counselor named Jennifer Warner (Alexandra Billings). Jennifer tells Paxton that because of his injury, he may not be able to swim in college which drastically lowers his chances of getting accepted to any four-year university. Jennifer enlists Devi to help tutor Paxton, but Paxton refuses the help.
Paxton convinces Devi to do his work for him
After spending time hanging out with his friends, Paxton has an epiphany and realizes that he wants to go to college. He approaches Devi for help, but later tells her that she won't be tutoring him, she will be doing his classwork for him.
His sister Rebecca (Lily D. Moore) finds out that he is using Devi to cheat, and she tells Paxton that he does not deserve to go to college if he cannot get in on his own. At dinner with his family, Paxton realizes that his parents do not believe he can get into college.
Paxton visits his grandfather (Clyde Kusatsu) and receives encouragement about his future. He goes to Devi again and tells her that he wants to actually try and improve his grades. After school, Paxton stops by Devi's house and they study for their upcoming history test in her room.
Devi and Paxton bond more in 'Never Have I Ever'
During the history test, Paxton has a panic attack and leaves the classroom. Devi joins him in the hallway, and she tells him that his panic attack means he cares about school. The two find their history teacher Mr. Shapiro (Adam Shapiro), and Devi convinces Mr. Shapiro to let Paxton retake the test.
Ben sees Devi and Paxton smiling together in the hallway and gets jealous. While the focus is on Ben, Samberg briefly takes over as the narrator before Hadid kicks him out of the episode.
At the end of the Never Have I Ever episode, Paxton finds out he got a B on the history test all on his own.