'ER': George Clooney Liked to Pull Pranks on Set With a Very Expensive Prop
ER burst through the swinging hospital doors of County General and into television history in 1994. While its fans were thrilled by the action, drama, and rapid-fire medical jargon, the cast — especially George Clooney — was also enjoying themselves.
They not only got to be a part of groundbreaking television, but they also had a lot of fun behind the scenes. One of the famous actors enjoyed a game with an important prop — and it looked a little scary at first.
'ER' was an unexpected success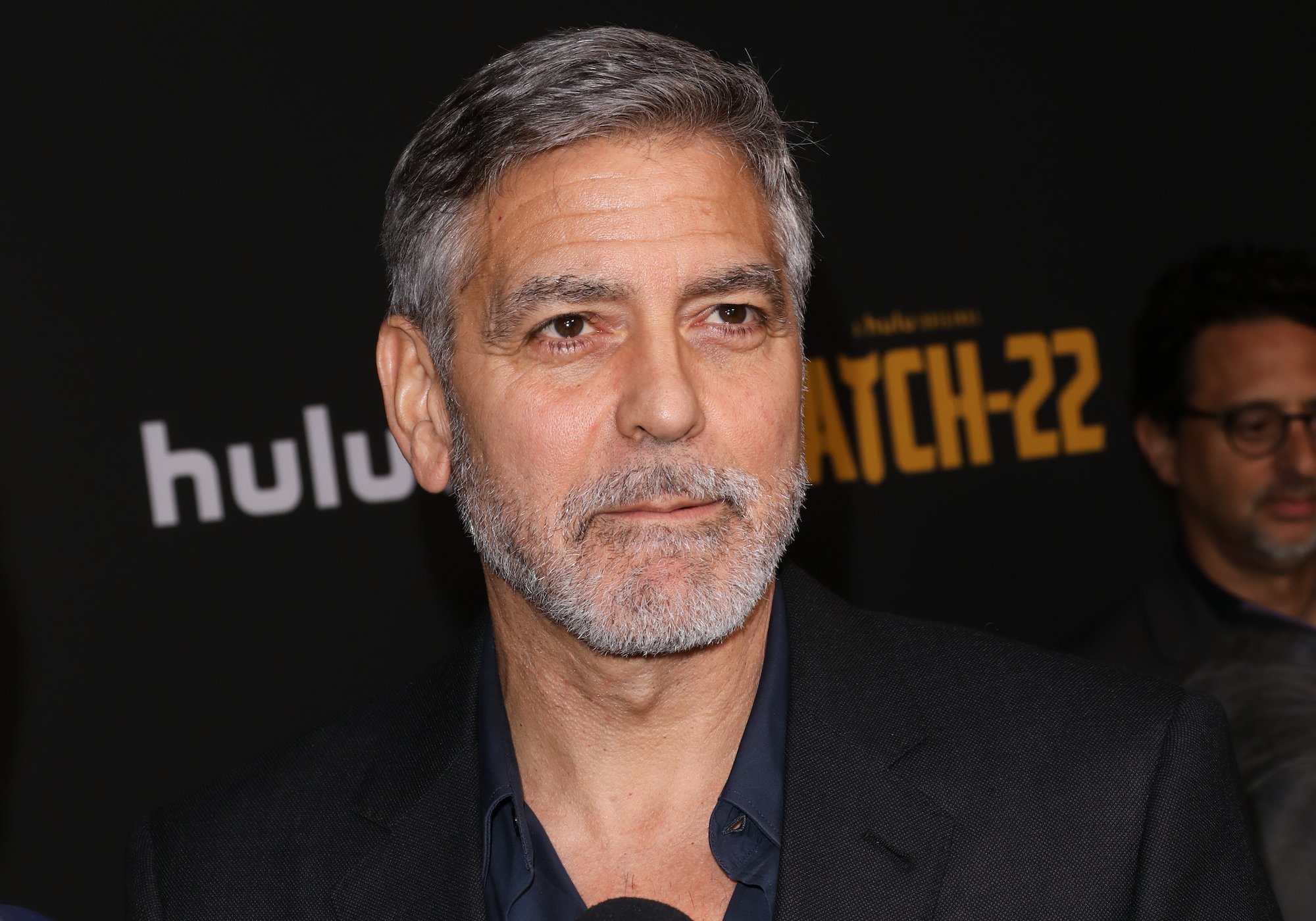 Although it went on to become a blockbuster television sensation, E!Online reports that ER didn't look like a sure thing at first. When they screened the first episode at NBC, executives were worried that it was too quick-paced, too bloody, and that the medical jargon would be overwhelming for viewers.
Clearly, these factors weren't a hurdle for the audience, because the show became the number one TV drama and ran for a staggering 15 seasons. In fact, those elements turned out to be what made the show so unique and beloved. 
Of course, no matter how compelling a concept is for a program, if the cast isn't talented enough to carry it off, it will never work. Fortunately, ER had an astonishing cast of skilled actors. And they were not only doing impressive work on the show, but they were also having a lot of fun at the same time. 
The actors blew off steam by laughing
One of the unusual things about the popular medical drama is how large the cast was. The show's producers worried at first that viewers would struggle to remember such a large number of characters, but they not only did, they also seemed to connect with them all. And that huge cast also connected with each other.
After all, as EW reports, they really needed some comic relief after all the show's drama. 
"That's the best memory of ER is that we laughed so much," Anthony Edwards, who played Dr. Greene, once said. "We were always laughing. I think because the subject material was so heavy that we were always looking for ways to laugh."
Those laughs took the form of a number of different pranks, such as putting Vaseline on a phone before someone had to use it in a scene. And naturally, considering how many women in labor were featured on the show, many of the pranks involved babies. But not real ones. 
The best baby pranks
Edwards was known for using an alien doll as a stand-in for a baby during tense moments of filming. As you can imagine, that always got a strong reaction. But according to Mental Floss, it was County General's famous heartthrob and rule-breaker, Dr. Ross, who really shook things up with a baby on-set. 
The show had a silicone model of a baby to use as a stand-in when chaotic scenes were being filmed. The baby was not only realistic looking, but it was also very expensive. George Clooney, who played Dr. Ross, didn't let either fact stop him when he decided to have fun with the prop. 
Clooney liked to toss the pricey baby around the set, even playing football with it. You can imagine how shocking it would be to see him lob what looks like a newborn through the air. 
It's probably a good thing that Dr. Ross' many smitten fans couldn't see him throwing around the fake baby. Although they were happy to forgive him a lot of bad behavior during his five years on the show, they may have drawn the line at baby football.